News Desk
Pattaya: How police tracked down Aussie 'boat orgy' operator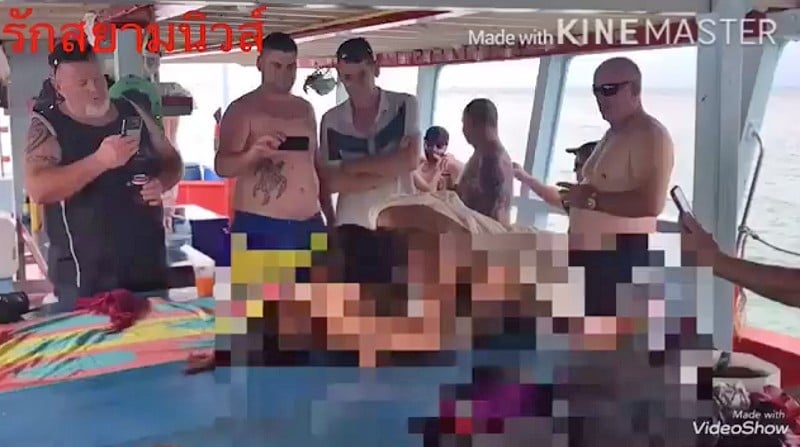 So what can you buy for 3,000 baht in Pattaya these days? A 49 yer old Australian was offering trips on a boat, including x-rated side-show for entertainment, 40 baht beers, and you can film it as well.
More details are emerging of the events leading to the arrest of Stephen Carpenter, an Australian national who, along with a few other priors, was also overstaying his visa in Thailand.
A video shown on the Rak Siam News page on Facebook showed what the Australian was offering for 3,000 baht to his sex tour customers on Facebook. Also on the page is an advertisement for "AUSTHAI" Booze Cruise that offering beers for 40 baht.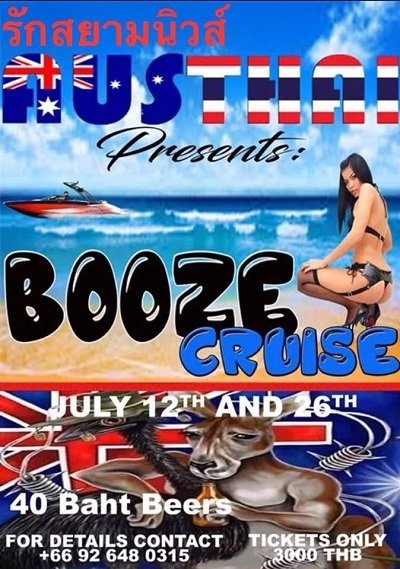 In the posted video, a group of about a dozen men and some Thai women all have their mobile phones out recording the sex acts of what are believed to be two Thai women.
Mr Carpenter was arrested in a sting operation after pictures of a Thai woman's naked chest were shown on Facebook in December 2017 followed by the ad for the orgy at the end of that month. Police paid 19,000 baht in the sting as a half down payment for the cruise.
Mr Carpenter was arrested in Muak Lek in Saraburi on a warrant for' pimping'. He has been brought back to Pattaya. He is also on overstay and suspected of involvement with others in the importation of cocaine to Australia in golf equipment.
If you're inclined to watch the video and read the rest, click HERE.