News Desk
Krabi: Erosion threatens fossils on Andaman coast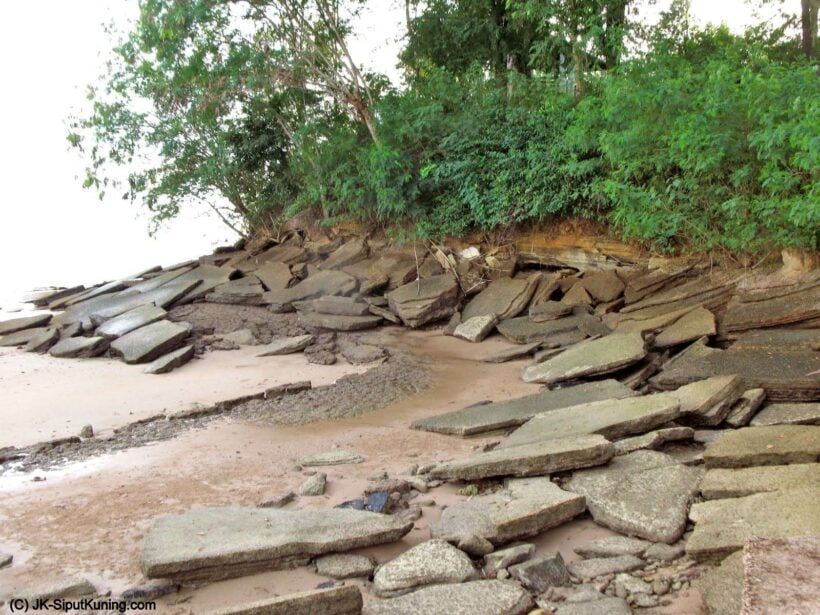 By Sitthichai Sikhawat
Known as 'The 75 million-year-old shell cemetery', the mollusk fossil-filled beach at the Andaman coastal province of Krabi is now facing erosion after being damaged by strong currents over the past two years, a senior official at the Hat Noppharat Thara–Mu Ko Phi Phi National Park said on Sunday.
Conserving the 40 centimetre thick fossil layer on the beach has proven to be a battle against the forces of nature, said Plianprasob Khaonuan, head of the shell cemetery park protection unit at Ban Laem Pho in Tambon Sai Thai.
Citing the unit's Sunday inspection, he said another two kilometre long section of fossil deposit beach had also shown signs of severe damage due to the strong waves and that the threat of erosion continued. He said the situation was particularly acute during monsoon season.
"The Andaman Sea in the past two years has seen strong waves that have eroded the fossil base and caused a burrow or eroded tunnels under the fossil platform," he said.
Plianprasob added that the authority's proposal for a 400 million baht budget to protect the site from erosion hadn't yet been approved even though the site had been registered as an ancient fossil source with the Department of Mineral Resources two years ago.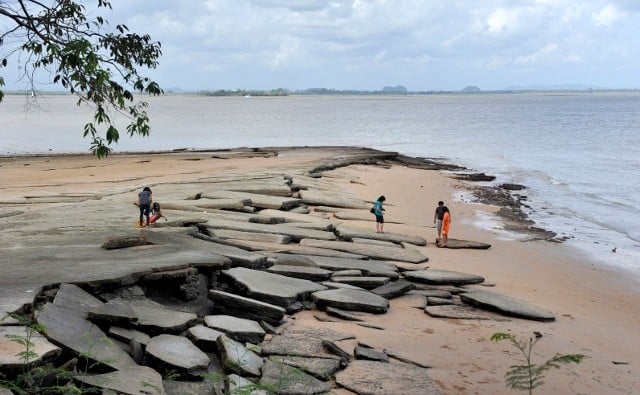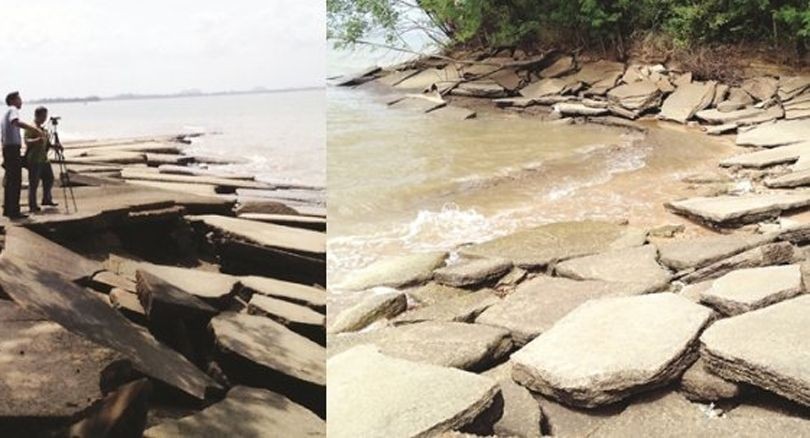 STORY: The Nation