21 year old Australian Jaydon Sienkiewicz remains in serious condition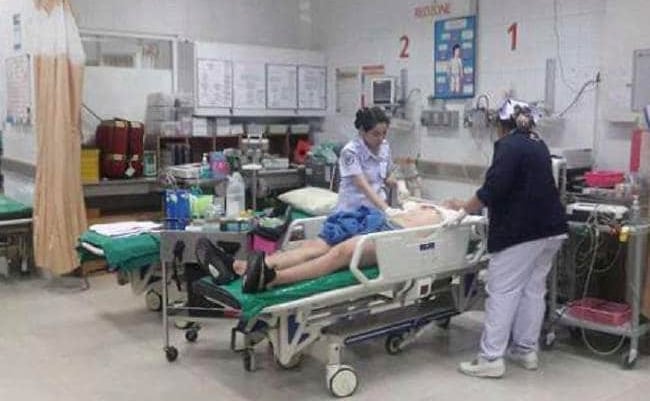 Thursday's stabbing on a young Australian man in a Pattaya night club is making headlines overseas, particularly in Australia. News.com.au is reporting that the 21 year old's Thai stepmother was 'horrified' when he went to the bathroom and returned covered in blood.
News.com.au reports that an Australian man is in a serious condition after he was attacked in a bathroom while out partying with his family at a nightclub on Thailand's eastern Gulf overnight.
Police were called to Mixx Discotheque in South Pattaya, a popular resort city southeast of Bangkok, early on Thursday local time, after reports of a stabbing.
The victim, named by local media as 21-year-old Jaydon Sienkiewicz, was taken to hospital after being stabbed in the right side of his chest and is understood to be in a serious condition.
Read more of the story HERE.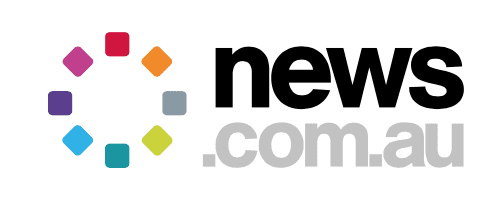 German hotelier claims he paid 800,000 baht bribe to operate his unlicensed villa on Samui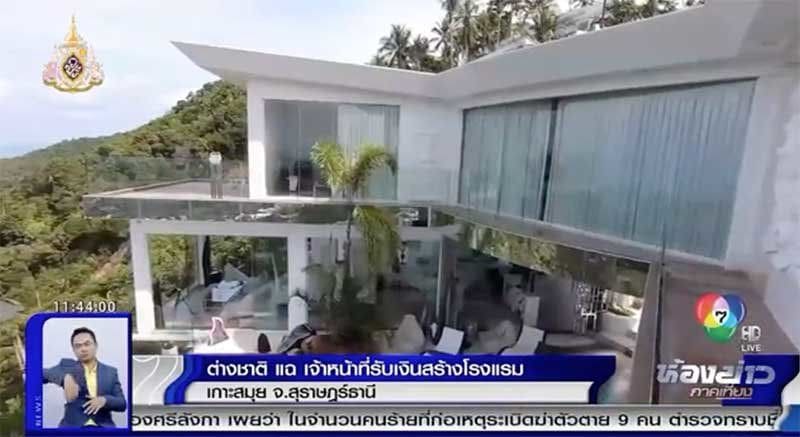 PHOTOS: Channel 7
A German man has told investigators yesterday that he paid 'some Thais' 800,850 baht after they threatened to shut down his luxury villa during construction. 47 year old Ulrich Schmidt claims he was visited during the construction phase of his Best World Vision Villas project and he paid the 'tea money' in the belief it would allow him to operate his business unhindered.
Channel 7 reports that since then he has been renting out rooms and operating the villa as a hotel. But the Samui Hoteliers' Association says the villa has been operating illegally as a hotel without a license and taking business away from legitimate Thai operators. Authorities from Region 4 went to the property on Chaweng Noi Hill in Bophut, and other allegedly illegal villas in the same area, this week.
Read The Thaiger story HERE.
The German owner was unable to produce a license, building permit or guest registration books and has since been charged with not having a license to operate a hotel, illegal work practices and not reporting foreign guests within 24 hours.
Mr. Schmidt has been invited to make a formal complaint with evidence of transfer of the alleged 800,850 payment and top whom it was paid.
SOURCE: CH7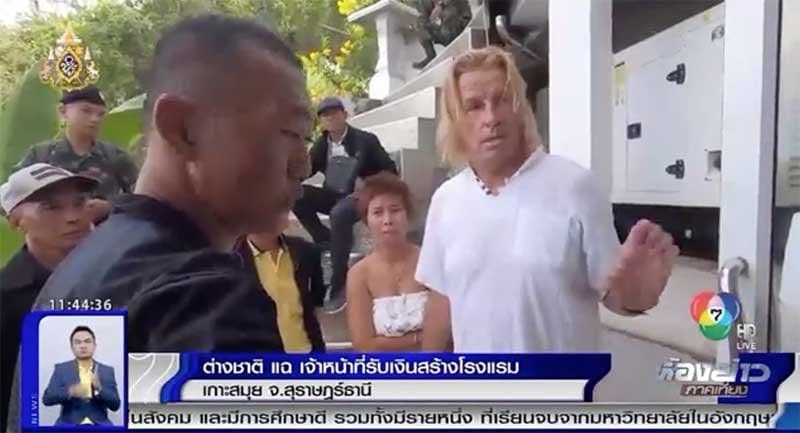 Boat carrying a Bangkok school group sinks at Koh Tao pier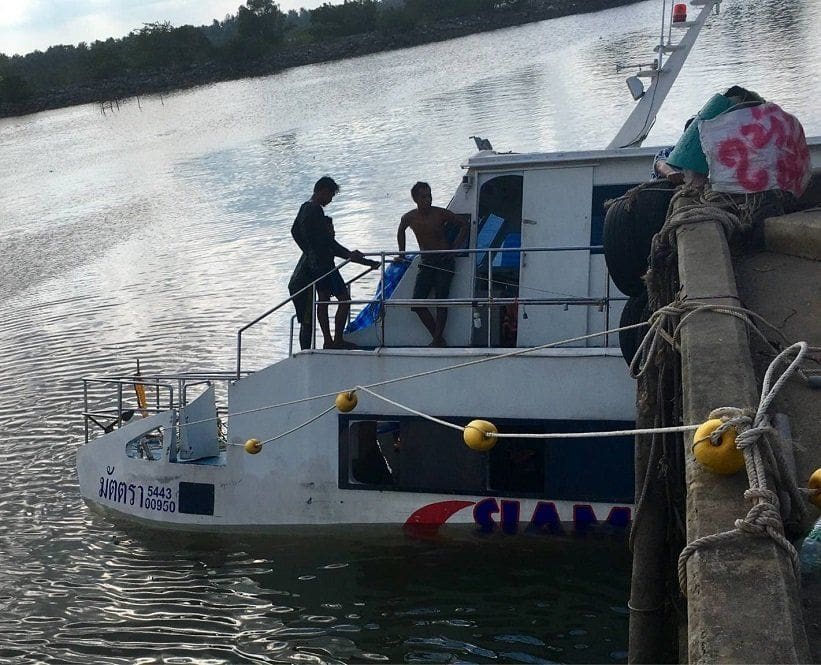 A boat carrying up to 40 schoolchildren has sunk after hitting underwater rocks next to a pier in Koh Tao last Monday. Koh Tao is a popular diving destination island in the Gulf of Thailand, north of Koh Samui.
The vessel "Mattha" was carrying around 50 people, including the group from a school in Bangkok on a snorkelling day trip  around the nearby islands. But when the boat returned later in the day, the tide was out and it hit rocks around the Songserm Pier on Koh Tao.
The rocks punctured a hole in the boat causing it to start sinking. Around 50 people including pupils, teachers and the boat's crew fled as the boat started sinking and lurching to startboard .
The vessel was operated by Siam Catamaran Tours.
A police source said the children were "very fortunate" to get off the boat without injury.
"They were lucky that they were at the pier and they got off quickly. Boats should all have systems to detect the depth of the water so questions need to be asked about why the boat sank in what is a busy pier used every day."
SOURCE: Viral Press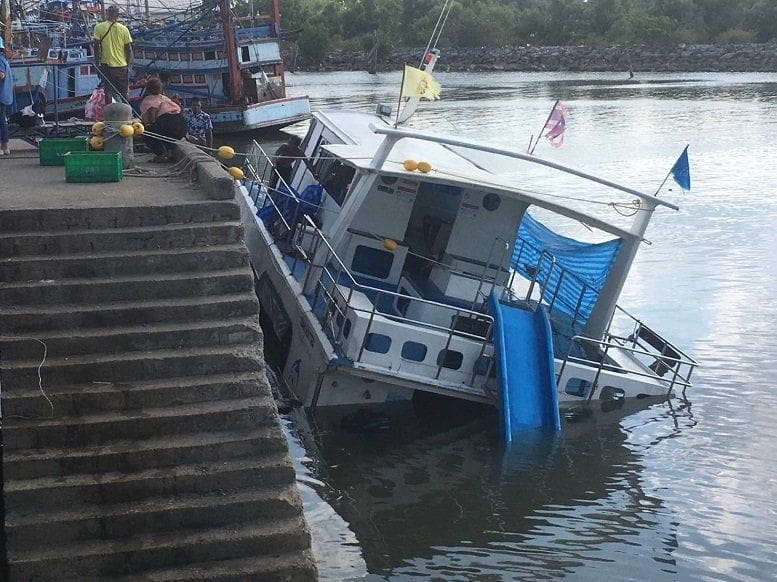 Man found dead in pickup with charcoal burner in Rassada, Phuket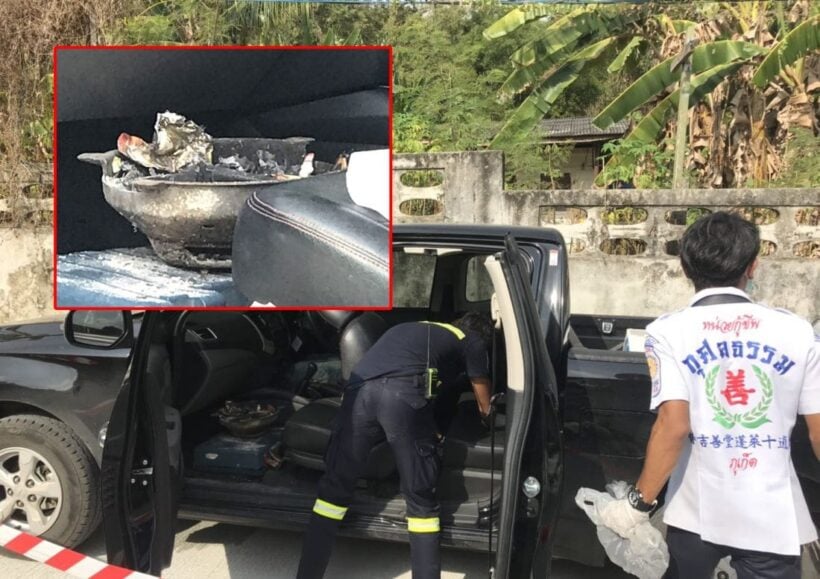 A man has been found dead inside a pickup truck with a coal burner also inside the vehicle in Rassada this morning. Police were notified of the situation in Soi Muen Sri in Rassada.
Police and emergency responders arrived to find the man's body in the parked pickup truck. The man was identified as 28 year old Weerawat Pakdeewirot from Phuket.
A coal burner was also found inside the vehicle. A suicide note addressed to his girlfriend was also found. The letter stated that he was facing financial problems. His body was taken to Vachira Phuket Hospital.
Police says that Mr Weerawat is a CCTV camera and internet contractor. His home was only 50 metres from the scene. Yesterday locals noticed his pickup parked at the scene. Today they saw the pickup in the same location and went to check out the situation.
Police are continuing their investigation.
If you or anyone you know is in emotional distress, please contact the Samaritans of Thailand 24-hour hotline: 02 713 6791 (English), 02 713 6793 (Thai) or the Thai Mental Health Hotline at 1323 (Thai).