"We are doing all we can" – the search for 'Boss' Yoovidhya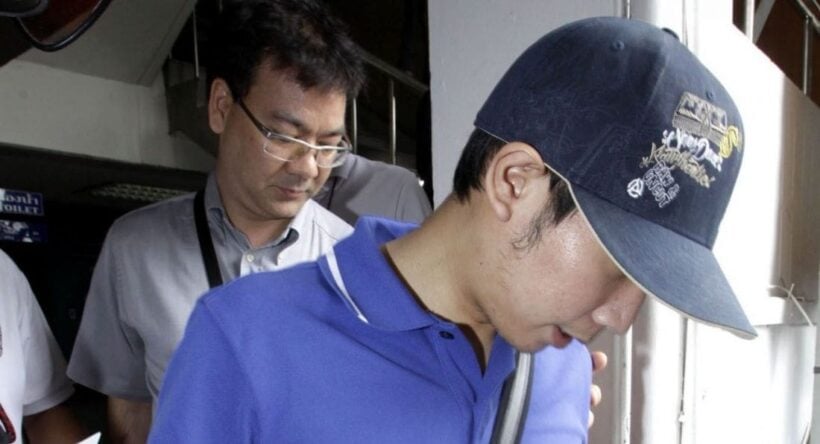 The Royal Thai Police are hitting back at claims from a top Thai prosecutor that they are doing nothing to bring international Red Bull heir and fugitive, Vorayuth "Boss" Yoovidhya, back to Thailand to face justice.
Original story HERE.
Daily News reports that a RTP spokesman, Pol Col Krissana Patanacharoen, says the Thai police were doing all they can. He claims that foreign police forces, such as those in the UK, were stalling the hunt.
Criticism had come earlier from a prosecutor at the foreign affairs department that, in the six months since a letter was issued demanding action, the police had done nothing. A new request was now being made this month.
Pol Col Krissana said that previous attempts to locate Boss in Canada had failed and that the RTP were following up with the UK and other forces. But they had received no word from them as to where the fugitive might be hiding.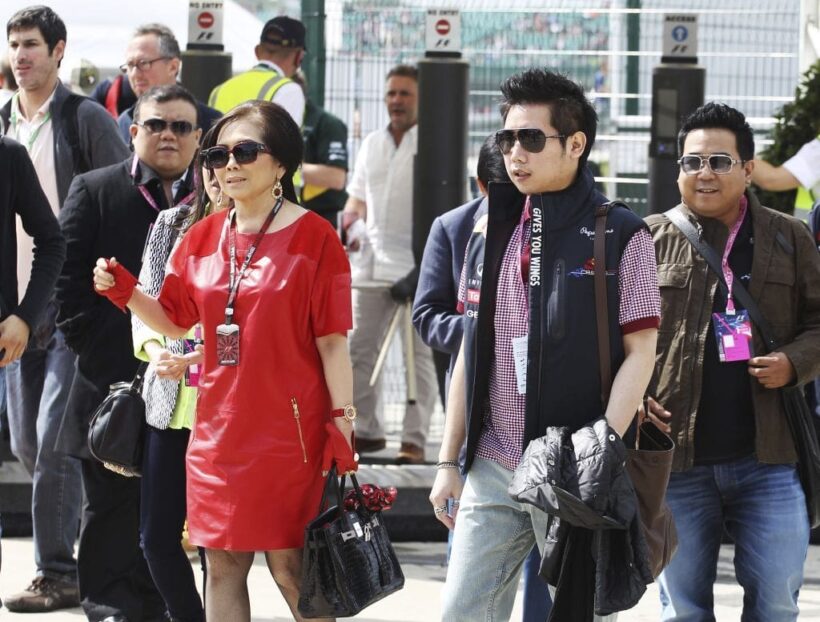 He claimed that Boss had complained to police in France about a notice for his arrest containing errors and that the RTP had sent the police more details to rectify this three months ago.
He was also asked by reporters why the Red Notice about Boss had apparently been removed from the Interpol site. He claims the Red Notice was still in the system but that Interpol were responsible for it being posted on their website.
The fugitive is wanted in connection with the death of a Thong Lor policeman in September 2012. Wichian Klanprasert died after being dragged under the wheels of Boss's Ferrari.
The fugitive is heir to the massive Red Bull drinks empire.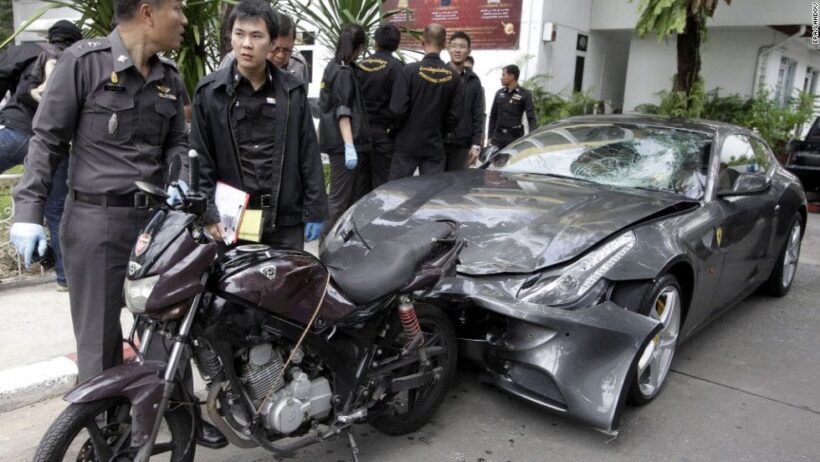 SOURCE: Daily News
Keep in contact with The Thaiger by following our
Facebook page
.
Actor and singer Matthew "Deane" Chanthavanij, recovered from Covid-19, donates plasma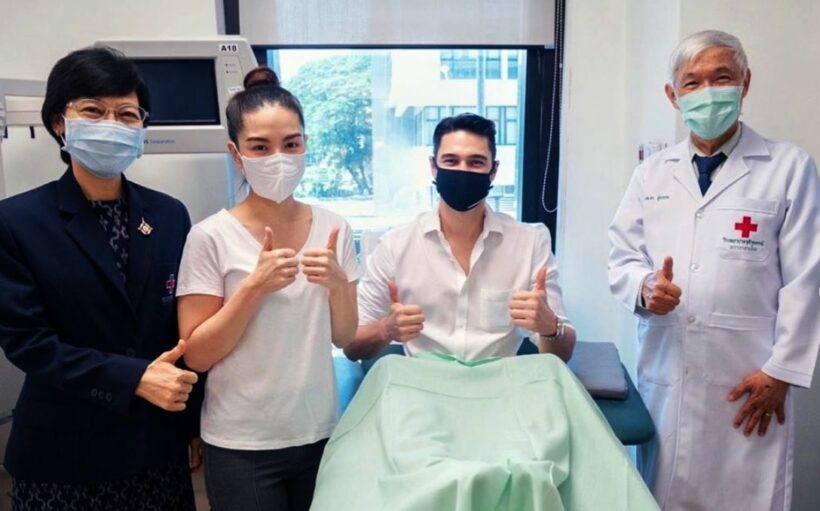 Actor, singer and Muay Thai aficionado Matthew "Deane" Chanthavanij, who fell ill with Covid-19 in March and has now fully recovered, has donated blood plasma to help other patients. Deane appeared in a Facebook post by Dr Yong Poovorawan, a virologist at Bangkok's Chulalongkorn University yesterday.
"Today we have a hero come in to donate plasma for Covid-19 patients."
Australian-born Deane was accompanied by his wife, Sarunrat 'Lydia' Visutthithada.
Yong pointed out that blood plasma from recovered patients will have immunity, in the form of antibodies, against the virus and can be used in treating other Covid-19 patients.
"Plasma from recovered patients can be stored for one year. A recovered patient can donate up to six times before the antibody gradually reduces after 6 months since the symptoms appeared."
Deane informed the public over social media on March 13 that he was infected with the Covid-19 virus. It was later confirmed that he was one of over 100 cluster cases who attended a boxing event that he hosted at Lumphini Boxing Stadium on March 6. His wife was also infected but the couple are now fully recovered and healthy.
SOURCE:Nation Thailand
Keep in contact with The Thaiger by following our
Facebook page
.
Vale Ken Chung, Koh Samui hotelier and former Honorary Consul dies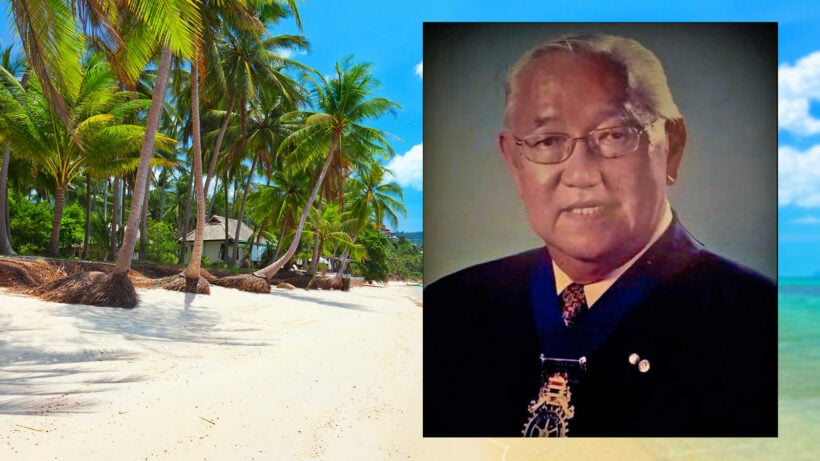 RIP Ken Chung, a founder member of Skål International Koh Samui, and a former Charter President for the Rotary Club of Samui after having been involved with Rotary in Australia for many years prior. In 2003 Ken was appointed as the Honorary Consul of the Australian Embassy, a position he held with pride for more than 12 years.
A kind friend and gentleman and well respected by so many on the island. He was a resident of Koh Samui for over 29 years.
Ken opened one of the first Italian restaurants (La Casa in Lamai) and later he was the General Manager at the Weekender Resort. Ken was an active committee member of THA in the region.
Ken passed peacefully in his sleep on May 8. He will be sadly missed by all that knew him.
Andrew J Wood 
VP Skål International Thailand
Keep in contact with The Thaiger by following our
Facebook page
.
Covid-19 hotline for forgotten migrant workers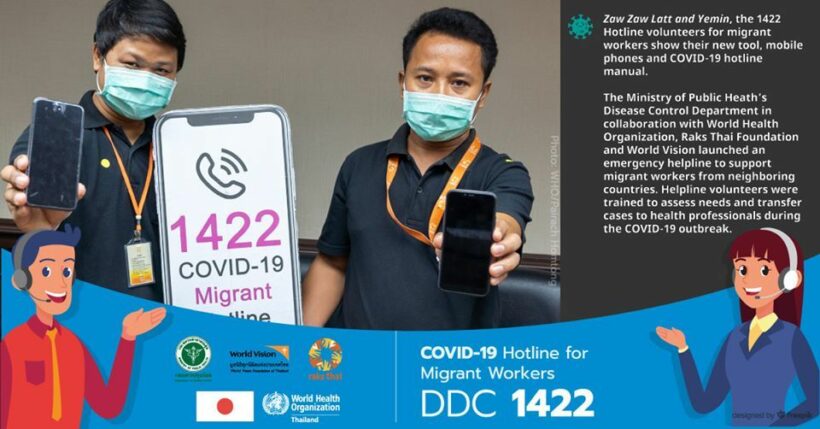 45 year old Maw la Myine is from Myanmar and works for NGO Thai Raks, educating his community about public health issues such as HIV and TB. And now, Covid-19. Maw has a gift for languages, having been a volunteer Mon language teacher to children at home. His ability to speak Thai led to him becoming a translator, liaising between the factory bosses and the workers.
He now provides a hotline service for Burmese, Cambodian and Lao migrant workers, in their native languages, who have fallen between the cracks of any support from the Thai government. Maw's been a vital link to help prevent the spread of misinformation and myths about how the virus is spread.
"The reason I went to law school was to assist my people and even if I am not a lawyer, I can say that I am achieving that goal now."
Last week saw the launch of a migrant hotline (1422) for Covid-19. He acts as one of the hotline's responders.
This means migrants can get culturally and linguistically appropriate information not just on how to protect themselves, but information about testing and treatment as well.
Migrants often live in overcrowded conditions without adequate sanitation for handwashing, and where it is almost impossible to practice physical distancing.
The situation for the region's migrant workers came into stark focus two weeks ago when Singapore's efforts at containing the coronavirus, an early role model for the region, suddenly spiked as cases spiked among its migrant worker population. From exactly 1,000 cases at the start of April to over 20,000 today (Thursday).
Maw says that many migrants may struggle to access health-care services and public health information.
"Language challenges and a fear of engagement with officials may increase the barriers."
The majority of Thailand's migrant workforce have lost all form of income since the Covid-19 crisis began, and are unable to meet their own needs for basics such as food. Even the basic precautions like wearing face masks and using hand sanitiser are a huge challenge when soap and water is not available.
"Someone who shares one room with eight people cannot practise physical distancing. So we emphasise other measures such as leaving the room if you need to sneeze and then washing your hands so you don't spread germs."
This pragmatic approach is echoed by the IOM chief of Mission to Thailand, Dana Graber-Ladek. The IOM recently conducted a rapid assessment that looked into the mass of misinformation to which migrants with lower literacy levels are susceptible.
"This hotline is crucial to ensure that migrants can get the facts they need, and use that information to protect themselves," she said.
"There is an undeserved stigma about migrants and the virus. Their physical environment, such as overcrowded company housing or cramped factory production floors, is beyond their control. They are working in Thailand to send remittances home and take care of their families."
SOURCE: World Health Organisation Thailand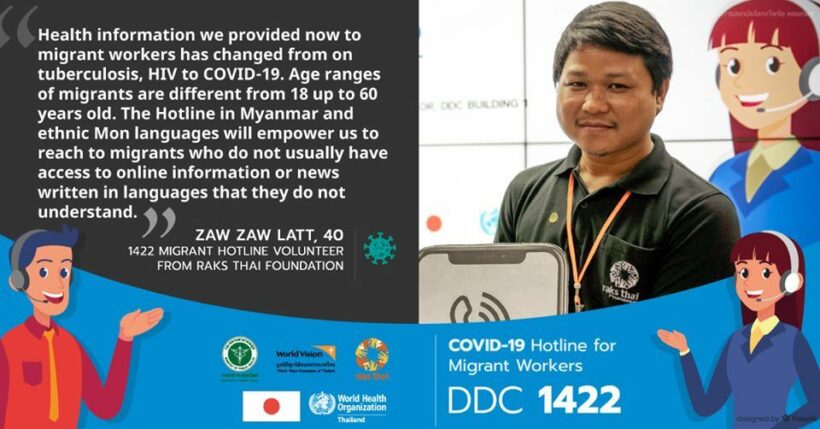 Keep in contact with The Thaiger by following our
Facebook page
.