Twist in Thai cyanide serial killer case: Actress and nurses investigated for buying same poison as killer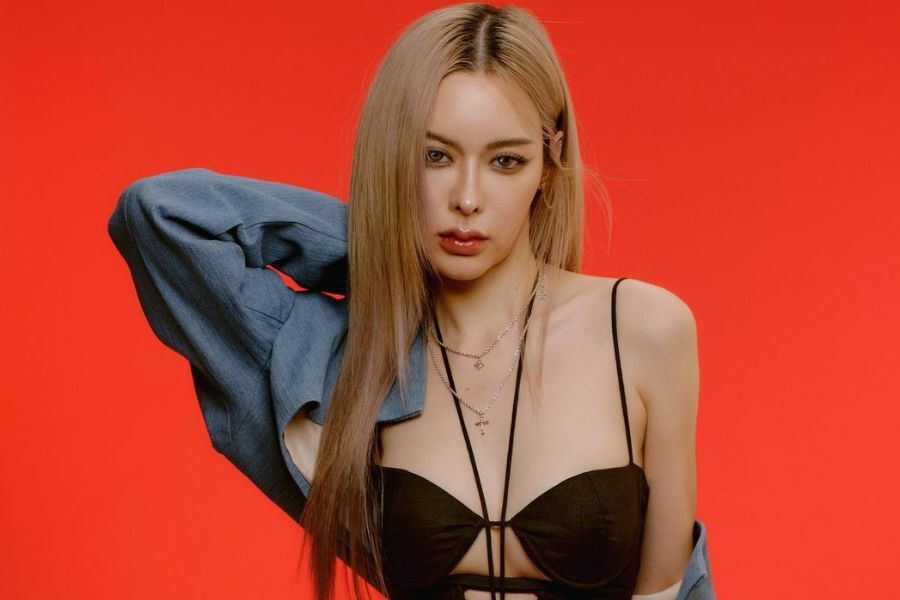 There has been another twist in the Thai cyanide serial killer case. Not only has the serial killer's husband been charged with aiding and abetting her crimes and released on bail but the Royal Thai Police (RTP) is investigating the purchase of some cyanide by a famous Thai actress and 10 nurses, who reportedly bought the poison from the same lot number as the killer.
Sararat "Am" Rangsiwuthaporn, the Thai cyanide serial killer, has been charged with the murder of 10 of the 14 victims so far. The RTP has finished gathering evidence in the other four cases and it is reported that Am will be charged for those as well.
One case remains unresolved, the mysterious death of a 37 year old Thai woman named Monthathip "Sai" Khao-in. Sai's mother filed a complaint with the police that her daughter came back from abroad and died after a meeting with Am. The case is under the responsibility of Thong Lor Police Station.
Am's ex-husband, Police Lieutenant Colonel Withun "Off" Rangsiwuthaporn, was found to be supporting his ex-wife in her criminal actions and was arrested on three charges, including misappropriation, fraud, and forgery of documents.
The Nakhon Pathom Criminal Court temporarily released Off on bail for 100,000 baht yesterday. Off insisted to the court that he was not involved in the murders but confessed he knew about the assets and money. Off has to wear an electronic monitoring (EM) tag.
According to the Daily News, Off visited Am at the Central Woman Correctional Institution in Bangkok with the RTP Deputy Commissioner Surachate "Big Joke" Hakparn to convince his ex-wife to admit to her actions and confess everything to the police.
Big Joke also reported to the media yesterday that officers discovered 10 nurses and a famous Thai actress bought cyanide from the same lot number as Am. They have been summoned for questioning on Monday, May 8 to answer questions about their actions.
Big Joke revealed that the Department of Industrial Works will be questioned to determine whether they are involved in the import of cyanide or not.
According to the Thai Hazardous Substances Act, sodium cyanide is classified as a hazardous substance category 3. Whoever produces, imports, exports, or possesses cyanide without permission will face imprisonment for up to two years, a fine of up to 200,000 baht or both.
Cyanide starves the body's cells of oxygen, which can then induce heart attacks. Early symptoms of poisoning include dizziness, shortness of breath, and vomiting.
Regarding the purchase of cyanide by the famous actress, Bang-on Pongthananikorn, the mother of the actress, Prechaya "Ice" Ponhthananikorn, admitted to the media that her daughter had bought cyanide.
Bang-on revealed that Ice paid 3,000 baht for the cyanide from an online platform on April 25 and received the product on April 27. The reason she bought it was to kill and prevent dangerous animals like snakes and monitor lizards from coming into her house and attacking her pets. The mother said…
"I do not want anyone to misunderstand. The cyanide was ordered to prevent snakes and monitor lizards. The floor at the back of our house collapsed and became a habitat for those dangerous animals. Sometimes, they attacked our pet dog and sometimes fought each other. Ice searched on the Internet and found that cyanide can help."
Bang-on added that Ice had not yet used the cyanide. She would bring it to the Bang Khen Police Station during the questioning.
UPDATE: Police ex-husband charged for supporting cyanide serial killer's reign of terror
The Royal Thai Police (RTP) confirmed that the cyanide serial killer's police officer ex-husband aided and abetted his former wife during her psychotic reign of terror. Although the specifics of his involvement have not been disclosed, he is currently facing three criminal charges.
The cyanide serial killer, Sararat "Am" Rangsiwuthaporn, is facing charges for the murder of 10 victims in 14 cases, while evidence is still being gathered for the remaining four cases.
Officers suspected that Sararat had an accomplice and questioned several people close to her, including her ex-husband, a deputy superintendent of a police station in Ratchaburi.
The police ex-husband, later identified as Police Lieutenant Colonel Withun Rangsiwuthaporn, was summoned and questioned and he denied all allegations.
Yesterday, the Deputy Commissioner of the RTP, Surachate "Big Joke" Hakparn, announced that a police officer helped Sararat, adding that the RTP would issue an arrest warrant against that person within two days.
Today, the Nakhon Pathom Criminal Court issued an arrest warrant for Withun. He faces three charges including misappropriation, fraud, and forgery of documents.
The details of the punishment and how Withun supported Sararat in her criminal activities have not yet been reported by the police.
According to Channel 3, Withun and some witnesses will be questioned by Big Joke at the Police Sports Club today.
This morning, Big Joke gave an interview with the media about the case. He revealed that Sararat's gambling debt was the primary driving force behind her actions. The cyanide serial killer had a huge credit card debt and was on a National Credit Bureau blacklist.
The investigation into the origin of the cyanide used in the murders has also made some progress. A raid was carried out in a suspicious factory in the Latkrabang district of Bangkok yesterday but no cyanide was found.
The factory owner later admitted to selling 30 bottles of cyanide to customers who reported using the chemical substance for manufacturing. The owner also revealed that he ordered cyanide via a factory in the Sukhumvit neighbourhood of Bangkok.
ORIGINAL STORY: Thai cyanide serial killer found support from police officer, says Big Joke
The Deputy Commissioner of the Royal Thai Police (RTP), Surachate "Big Joke" Hakparn, confirmed that a police officer supported the Thai cyanide serial killer, Sararat "Am" Rangsiwuthaporn, in her dastardly deeds. Big Joke did not reveal the identity of the officer but said an arrest warrant would be issued within two days.
The serial killer's ex-husband, a deputy superintendent of a police station in Ratchaburi province, is suspected of being involved in the murders because he is the only person still alive who is close to Sararat. He denied all allegations.
Big Joke confirmed today that a police officer has been summoned and questioned once and that there is a connection between Sararat and that officer. Sararat transferred money to this police officer and also made contact with this person via phone.
Big Joke clarified that there have been 14 victims in total while one target managed to survive the poisoning.
Sararat is facing charges for 10 murders, while an additional four are still under investigation.
Big Joke, in a statement to Amarin News, provided updates on the investigation into the source of the cyanide. The toxic substance was traced back to a factory located in the Latkrabang district of Bangkok. The Department of Industrial Works and the Food and Drug Administration will be conducting a thorough investigation at the factory.
In addition, Big Joke revealed that Sararat had previously worked as a life insurance agent. Authorities are currently looking into her old clients to determine if any of them died suspiciously and if anyone benefited from their deaths.
Big Joke also acknowledged that the police had made an error in some of the cases, as some of the victims did not undergo an autopsy even though all unnatural deaths should be investigated in this way. One such victim was Nipha "Pu" Saenchan, whose system was found to contain cyanide, but no further investigation was conducted into her death.
There is a possibility of a 5th victim in the case. A 64 year old woman from Kamphaeng Phet province in the central region of Thailand has just filed a complaint to the police. She believes her daughter, 37 year old woman named Monthathip "Sai" Khao-in, is the 15th victim of the Thai cyanide serial killer.
The mother said Sai passed away mysteriously in Bangkok seven years ago after travelling back to Thailand from abroad. She said Sararat picked Sai up at the airport and Sai died shortly after the meeting. The mother added that Sararat also assigned herself as executor to manage Sai's assets.
Police officers are now investigating the case to collect evidence that could lead to Am.
Crime News
Thailand News

Join the conversation and have your say on Thailand news published on The Thaiger.
Thaiger Talk is our new Thaiger Community where you can join the discussion on everything happening in Thailand right now.
Please note that articles are not posted to the forum instantly and can take up to 20 min before being visible. Click for more information and the Thaiger Talk Guidelines.