Three killed as car plows into cyclists
PHUKET MEDIA WATCH
– Thailand news selected by Gazette editors for Phuket's international community
Three killed as car plows into cyclists
The Nation / Phuket Gazette

PHUKET: Three cyclists were killed and two others seriously injured when an alleged drunk driver crashed her car into their bicycle rally in Chiang Mai's Doi Saket district yesterday morning.
The tragedy happened on a popular stretch of road for local bicycle enthusiasts to ride in a convoy as a health-promoting leisure ritual in this northern province.
Doi Saket Police Station investigator Suriyan Chansai said that Saman Khanta, 62, Phongthep Khamkaew, 40, and Chaiwat Yonglan, 63, were the three fatalities in the accident. Their funeral took place yesterday.
Two other victims were in critical condition. Phongsak Polsing has been admitted to Lanna Hospital and Suphon Tasing is being treated in Maharaj Nakorn Chiang Mai Hospital.
Maj Suriyan said the black Toyota car was found capsized on its roof at the scene. The 23-year-old alleged driver and student, Patchuda Jairuean, had a broken arm. Police claimed she was drunk when her car crashed into the bicycle rally. They also suspect she may have fallen asleep while driving.
They said blood-alcohol tests showed Ms Patchuda had 67 milligrams per cent of alcohol in her bloodstream – beyond the legal limit of 50mg.
Ms Patchuda was being treated at Lanna Hospital and police would notify her of drunk-driving charges after treatment.
Monkol Ngamkayan, a Sansai Bicycle Club member who witnessed the accident, said 20 club members were riding along the Chiang Mai-Chiang Rai Highway when he heard the impact as the car hit the last five bicycles of the rally. Mr Monkol said that after crashing into the bicycles, the car swayed and hit a street light pole on the traffic island and turned over. The three bikers were killed instantly and all five bicycles were badly damaged.
Mr Monkol said the club members met every Sunday and rode from Chiang Mai's Sansai district to Mae Kachan in Chiang Rai. The group always rode in a single file along the left edge and carried reflectors on all bicycles.
Boonchin Sawamool, head of the Chiang Mai Sunday Cycling Club, said accidents to bicycle riders were mostly caused by drunk drivers in the early morning – the time when many revellers returned home from partying all night. He suggested cyclists should ride in the late morning to escape those drivers and on local roads to avoid speeding cars.
According to Boonchin, there were around six cycling deaths in Chiang Mai in the last two years and the 'most dangerous' route for cycling in Chiang Mai was the road to Ratchapruek Royal Park.
— Phuket Gazette Editors
Keep in contact with The Thaiger by following our
Facebook page
.
More than 100 horses dead as African Horse Sickness strikes Thailand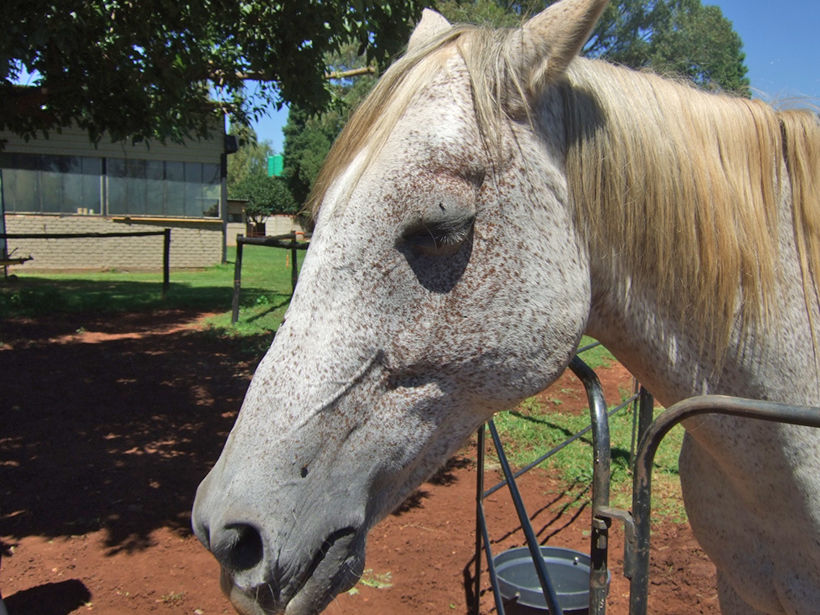 "This disease has just occurred in Thailand. We've never had it in the past"
The director-general of the Department of Livestock Development, Sorawit Thanito, says more than 100 horses in Thailand have died from African Horse Sickness (AHS). It's the country's first instance of the illness, which only affects animals. Latest government data show at least 131 horses have died across 4 provinces
Sorawit says the government has quarantined sick horses to limit the spread of the disease, adding that the government was notified in late March of AHS in the country.
"We have to investigate how this virus got to Thailand."
"Horses that contract the illness can have fevers of over 39C, difficulty breathing and bleeding in the eyes."
There has never been a case of AHS reported in humans and it is not related to the outbreak of the Covid-19 coronavirus, according to Sorawit.
The World Organisation for Animal Health suspended Thailand's status as an "AHS Free Country" on March 27. Myanmar and Kyrgyzstan had their AHS-free statuses suspended in 2018. AHS is endemic in the central tropical regions of Africa, from where it spreads regularly to Southern Africa and occasionally to North Africa, according to the OIE.
SOURCE: Reuters
Keep in contact with The Thaiger by following our
Facebook page
.
Curfew in place from today – the details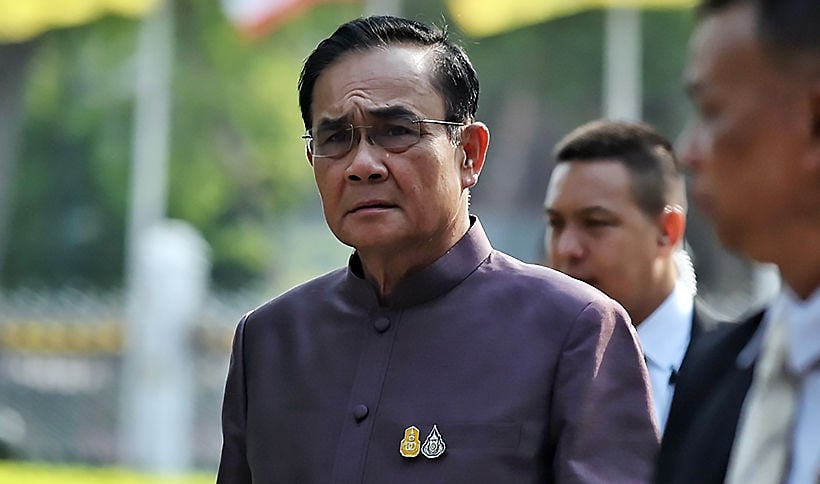 Under the state of emergency declared last week, the government of PM Prayut Chan-o-cha has imposed a nationwide curfew starting from today, banning all people from leaving their homes from 10pm to 4am, in its latest move to contain the spread of the Covid-19 coronavirus. Existing curfew orders in other provinces with stricter requirements will remain in effect.
In a televised speech last night the PM announced the curfew, "effective until further notice". He called for calm and asked the public not hoard food as they will still be allowed to go out during the day, though they will be required to observe social distancing (and wear a face mask at all times).
Exemptions from the curfew include medical and banking personnel as well as logistics workers handling consumer goods, agricultural produce, pharmaceutical products, medical supplies and equipment, newspapers, fuel, post, products bound for export and imported goods. The travel of people to quarantine venues is also allowed.
Exemptions also apply to employees working night shifts, individuals heading to or from airports with authorised documents stating their purpose, officials carrying out official duties and those who authorised to leave for emergencies.
Violators face a jail term of up to two years and/or a fine of up to 40,000 baht.
"I won't let anyone hoard the products and take advantage of people during this difficult time."
Prayut says more economic stimulus packages will be introduced, including financial aid, debt suspension and restructuring, and a liquidity boost. A centre will be set up to manage travel in and out of the kingdom with more strict screening, quarantine and monitoring measures. A press briefing will be held daily at the government's Covid-19 centre.
The PM says that unauthorised people will not be allowed to give interviews, and again warned of the consequences of spreading fake news or sharing information from unknown sources. He urges everyone to cooperate for the ultimate goal of "zero infections".
Earlier yesterday, Prayut announced that the government will block all entry to Thailand including by Thais, starting today until April 15, to prepare quarantine facilities after more local cases were linked to "imported" cases.
"In the meantime, agencies will prepare the venues and coordinate with Thai embassies to ensure all Thais returnees will be quarantined and get proper medical checks."
Taweesin Visanuyothin, spokesman of the government's newly formed Centre for Covid-19 Situation Administration, says Prayut told the officials at the centre that arrivals of both foreigners and Thais from abroad will have to be "slowed down to stop the disease." He says arrivals from abroad have proved to be a major source of infections.
The new ban does not apply to people who already have permission to travel to Thailand, but Taveesin urges affected travellers to contact Thai embassies and follow their instructions.
Thailand yesterday reported 104 new infections, bringing the total number of confirmed cases to 1,875. 3 more deaths were also reported, raising the death toll from the novel coronavirus disease in Thailand to 15.
SOURCE: Bangkok Post
Keep in contact with The Thaiger by following our
Facebook page
.
Thailand News Today – Thursday, April 2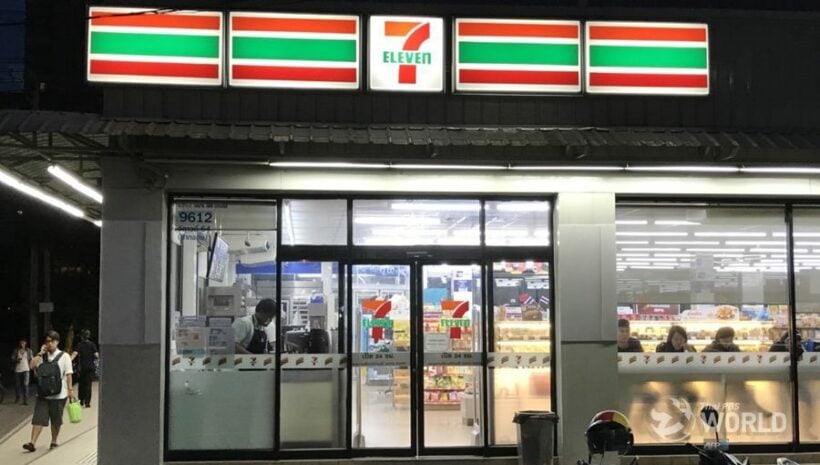 Hosted by Tim Newton
Thailand confirms 104 new coronavirus cases (Thursday)
Thailand now has at total of 1,875 Covid-19 coronavirus cases, another drop in newly announced cases.
104 new cases were confirmed over the last 24 hours and 3 more patients died. Total deaths now stand at 15. This continues a hopeful trend of new cases in Thailand dropping as restrictions tighten across the country. 120 new cases were reported yesterday, 127 on Tuesday.
Bangkok, Phuket order convenience stores closed overnight to battle virus
To fight the spread of the Covid-19 coronavirus, Bangkok's convenience stores and food shops will be closing overnight. They will be closed from midnight to 5am, effective from now until end of April.
• All public and private parks in communities, housing estates and condos will also be closed from tomorrow until April 30.
• Official document services, usually performed at district offices, will also be suspended (except for the issuance of birth and death certificates, marriage registrations, divorce certificates and approval of household certificate and ID card copies).
• The Interior Ministry has extended the validity of expired ID cards until the end of July.
• Rents paid by vendors in 10 markets owned by City Hall will be waived until the situation has returned to normal.
Meanwhile, down south in Phuket, island officials have taken similar measures.
All 24 hour convenience stores must close from 8pm to 3am until April 30, and all motorbike shops are ordered closed. Violators face up to a year in jail and/or a fine of up to 100,000 baht
Thai Airways goes into hibernation until end of May, others ground fleets too
After a decade of financial struggles and corporate upheaval, Thailand's national flag carrier, Thai Airways, with a previous reputation as one of Asia's premier airlines, is ceasing all flights for a period of at least two months.
The once proud airline made the initial announcement a week ago, suspending some flights at that time. Then the acting president said yesterday that employees have been asked to take two months off from tomorrow until May 31. Some staff salaries are being reduced by 10-50%.
Phuket rooftop party busted, drugs seized
Police have arrested 9 foreigners and 5 Thai women for partying in Patong in violation of orders against gathering in crowds, to control the spread of coronavirus disease. They were arrested on the rooftop of a rental house on Sirirat Road in Patong last night after police received a complaint about a loud party. Those arrested included Australians, British, Americans, Ukrainians and Thais.
Police officers seized 4 grams of cannabis and 0.94 gram of cocaine. They also seized several bottles of liquor and loudspeakers. 
Thailand's food delivery services are booming
Whilst most businesses have been turned upside down by the disruptions caused by the Thai government's reaction to Covid-19, at least one business is booming at this crazy time.
With restaurants closed to sit-down customers, the delivery services are providing a valuable service getting food to customers stranded at home whilst applying social distancing for the safety of their drivers and hungry customers.
Last year Kasikorn Bank Research reported that Thailand's food delivery business in 2019 was worth 33-35 billion baht, up 14% from the previous year. Now most of the Food Panda and Grab Food drivers are anecdotally reporting their business is up 100% compared to a few weeks ago, sometimes making 15 deliveries over a two hour period.
Keep in contact with The Thaiger by following our
Facebook page
.