Thailand News Today – Wednesday, May 6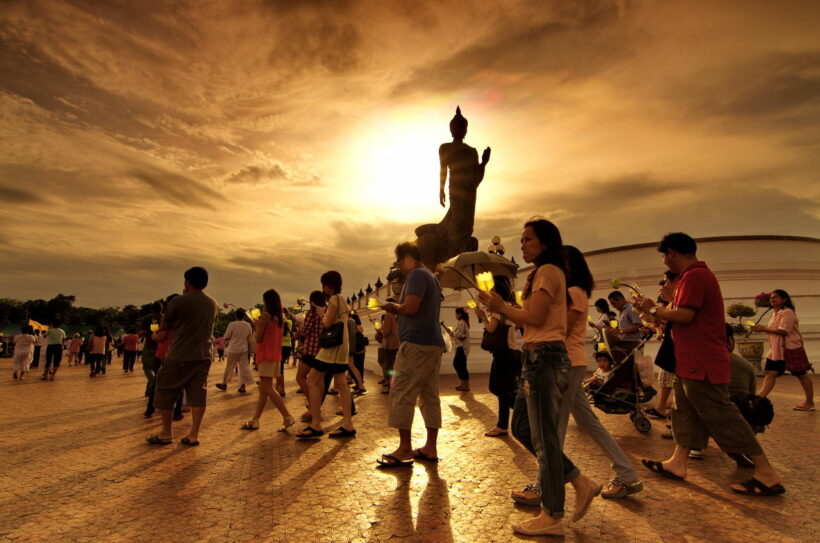 Thai PM warns Thais to 'behave'
Thai PM Prayut Chan-o-cha is warning that unless people and businesses continue to adhere to social distancing rules, previously lifted restrictions could be reinstated.
The PM has already issued new guidelines on the sale of alcohol after chaotic scenes in supermarkets across the country following the lifting of the alcohol ban in all but a handful of provinces.
The PM says the government has now imposed limits on how much can be purchased in one visit, while reminding business owners that there continues to be restrictions on what time alcohol can be sold.
Today there's also an alcohol ban for the Buddhist holiday, Visakha Bucha Day.
Only 1 new case, 1 new death today
The CSSA today reports 1 new coronavirus patient, a Thai masseuse, and one death, of an Australian hotel manager in the South.
The total of Covid-19 cases rose to 2,986 as the Buriram masseuse, aged 27, tested positive for the disease after returning from Russia and being quarantined.
The death toll rose to 55 with the case of a 69 year old Australian man who worked as the manager of a hotel in the southern province of Phang Nga.
Concerns in Pattaya over packed trucks transporting construction workers
Pattaya residents are sharing their concern about the conditions local construction workers are being transported, saying there is no social distancing being observed at all.
The Pattaya News reports about workers crammed onto packed trucks to be taken to and from sites in Pattaya and the wider Chon Buri area. Many of these workers are migrant labourers, already forced to live in very cramped quarters, where observing any form of social distancing is unlikely or impossible.
There were also concerns raised in Bangkok yesterday, when a delay with the BTS Skytrain service caused a backlog of commuters at stations. There's now hundreds of shaming posts everyday of people sharing examples of bad social distancing practices.
1 million methamphetamine pills seized in Chiang Rai
Last night at around 8.30 pm Police officers from the Narcotics Suppression Division in Chiang Rai arrested a 27 year old called Atthachai.
The man was driving along the riverside bordering the Ban Rong area, in Mae Sai District before heading into the Chiang Rai city area.
The arresting officers were waiting for him following a tip-off and stopped the vehicle and searched the car. They found 5 sacks of methamphetamine pills found in the trunk, a total of just over 1 million methamphetamine pills, known locally as Yaba.
Prayut warns Thai Airways that the latest government bailout will be the last
The Thai PM has issued a stern warning to the executives of Thai Airways that the latest bailout and loan is the last from Thai taxpayers.
Last week the Finance Ministry agreed to guarantee a 54 billion baht bailout loan for the ailing airline and a further 80 billion baht recovery loan – both massive amounts of money being given to an airline that has been in debt for the last decade.
But the PM said… "This is the last time that Thai Airways will receive support from the government. If the situation worsens, there will be a complete structural overhaul of the airline."
Prayut warned that the airline "must achieve 10 goals and not waste the government-backed loan". Thai Airways posted a loss of 12 billion baht last year.
Visakha Bucha Day, Buddhist holiday
Today is a public holiday in Thailand to mark Visakha Bucha Day, the most significant day in the Buddhist calendar
The day commemorates three defining events in the life of the Lord Buddha; his birth, attaining enlightenment at 35 years old, and then his death 45 years later, which all, it is said, occurred on the full-moon day of the sixth lunar month.
Traditionally, Buddhists gather at temples to walk in circles three times around the main temple building with lighted candles. But this year the government has urged Buddhists not to gather together for this ritual and, instead, celebrate the event at home with family.
Keep in contact with The Thaiger by following our Facebook page.
Never miss out on future posts by following The Thaiger.
Police say at least 2 people to be arrested in Bangkok bomb attack – UPDATE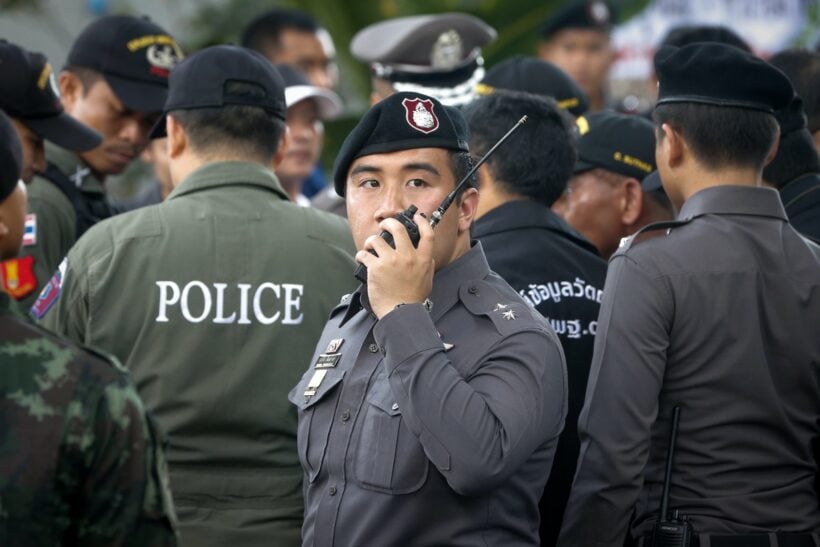 Police say they will issue arrest warrants for at least 2 people in connection to yesterday's bomb attackin Bangkok. According to Thai PBS World, the people are suspected of throwing a ping pong bomb into a group of police officers in front of the Chamchuri shopping centre that injured 3 policemen and 1 reporter. But previous reports by Khaosod English say the bomb attack saw only 2 policemen injured out of a total of 4.
Piya Tawichai, the deputy commissioner of the Metropolitan Police Bureau, says it is believed that the perpetrators threw the bomb from a vehicle on the flyover heading towards Hua Lampong railway station. Police say they found nails, wire and black electrical tape at the scene of the explosion.
The attack occurred at 6pm, during a pro-democracy rally over the government's enforcement of the lesé majeste law, which has seen over 43 people arrested, including students, since November. Just last week, a Thammsat University student was arrested in his dorm room over lese majeste charges. Ironically, the reason for his arrest was reportedly due to his calling for such a law to be abolished.
Earlier today, a group of pro-democracy protesters and Ratsadon guards rallied in front of the Internal Security Operations Command head office in Dusit district, demanding for the release one of the guards, who has been missing since last night.
ISOC spokesman Thanathip Sawangsaeng responded to the claims by saying that ISOC had nothing to do with Mongkol's disappearance because it is "not responsible for maintaining peace and order in the city."
Now, Thai Lawyers for Human Rights have reported that that Mongkol has been released in the Bangpoo area. Mongkol and his lawyer went to notify the police at the Muang district police station and say that Mongkol will be sent for a physical and psychological evaluation.
SOURCE: Thai PBS World
Keep in contact with The Thaiger by following our Facebook page.
Never miss out on future posts by following The Thaiger.
Thailand's PM says he won't let Thais become vaccine "guinea pigs"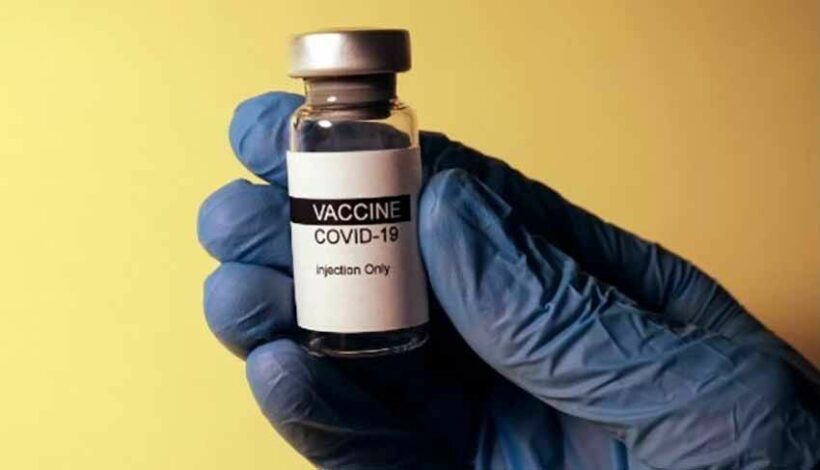 Thailand's PM is saying he won't let Thai people become vaccine "guinea pigs" in his Facebook post today as he points to reports of serious negative side effects that some people have suffered after getting jabbed with the Covid-19 vaccine. Instead, PM Prayut Chan-o-cha says he will wait for more information from the experts about whether such side effects were attributed to the vaccine solely, or other factors.
"For Thai people, I decided not to take the risk and will not rush to inoculate with vaccines which have not been fully tested and will not let Thai people become guinea pigs."
He says the National Vaccine Committee will advise the government and closely supervise the use of Covid-19 vaccines in the country once they are rolled out. As the vaccines are not yet available, he reiterated the importance of taking precautions such as wearing face masks when leaving home, practising social distancing and abstaining from gatherings, particularly political ones.
The government has reported 374 new cases of Covid-19 in the kingdom today, with all but 10 being locally-transmitted. Now, the total has risen to 12,000 cases since the pandemic began.
A government spokesman is also saying that PM Prayut is worried about people's health as the weather has taken a turn for the cold. He also affirmed the importance of imposing measures under the Emergency Decree and Thailand's Communicable Disease Act in order to help curb the recent Covid second wave. He is also reminding the public to download the Thai Chana and Mor Chana apps.
Thailand has ordered 60 million doses of Covid-19 vaccines from a variety of sources, with the first shipment of 200,000 doses to arrive in February. Those vaccines are from China's Sinovac Biotech. In March, another 800,000 doses are scheduled to arrive and another million by April.
The government has also pre-ordered 26 million doses of the Covid-19 vaccine from AstraZeneca, using vaccine technology transfer to allow local production by Thailand's local company, Siam Bio Science.
SOURCE: Thai PBS World
Keep in contact with The Thaiger by following our Facebook page.
Never miss out on future posts by following The Thaiger.
Police hunt for those behind Bangkok bomb attack near pro-democracy protest site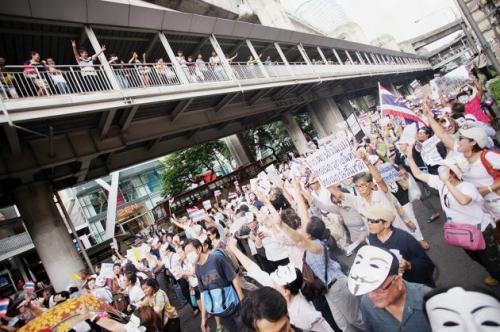 Police are hunting for those responsible for yesterday's bomb attack that hit near a pro-democracy protest site in Bangkok. The attack occurred at Samyan Intersection at around 6pm, leaving 4 people injured, including 2 policemen. Bangkok police chief Phukphong Phongpetra says the device used appears to be a pingpong bomb, which was filled with nails.
Demonstrators gathered yesterday in front of Samyan Mitrtown shopping mall to protest enforcement of Thailand's royal defamation law, which has been used sweepingly since the protests started up again last year. Riot police were deployed to the site as well as to Victory Monument, where police dispersed a group of activists earlier yesterday.
Since November, at least 43 people have been charged with lese majeste, including underage students, with most being comprised of activists that helped organise the protests in Bangkok calling for monarchy reforms.
"The government does not wish to see a rise in infections caused by political rallies. Therefore, we'd like to ask for cooperation from the public to comply with measures to prevent the spread of COVID-19."
The cooler weather is expected to last for another 2 days, after a cold spell from China washed over Thailand, with the northern part of the country expected to see a drop of up to 8 degrees Celsius in temperature.
Authorities are banning any unauthorised gatherings under the Emergency Decree, as Anucha confirms the need to carry out the decree as well as Thailand's Communicable Disease Act measures.
SOURCE: Khaosod English
Keep in contact with The Thaiger by following our Facebook page.
Never miss out on future posts by following The Thaiger.