Businesses rush in to capitalise on medical marijuana mania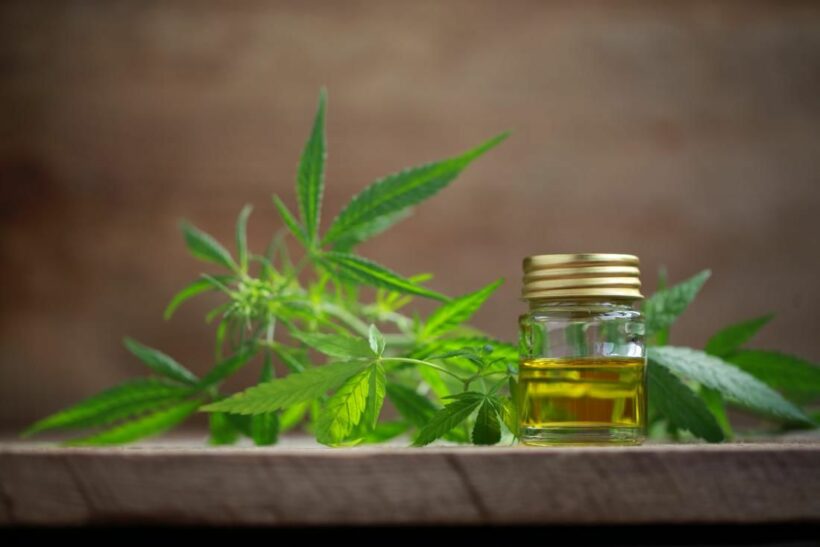 The recent legalisation of medical marijuana in Thailand is spurring active efforts to investigate and develop the plant's medicinal properties. Earlier this year, the government legalised medical marijuana citing research suggesting that cannabis may be beneficial in treating some chronic conditions.
Despite the fairly ambiguous and unspecific wording in the legislation, many companies are now actively pursuing a profitable future from exploiting the current interest surrounding the plant and the legislation that decriminalised its use in Thailand.
Several organisations have unveiled their plans. For instance, the Government Pharmaceutical Organisation (GPO) has said it hopes to start producing cannabinoid medicines on an industrial level, while several universities have rushed to forge collaboration with the Khao Kwan Foundation, which has long experimented with marijuana-based medicines.
"We already have a cannabis farm, and crops will be harvested for the production of marijuana oil in July," GPO chairman Dr Sopon Mekthon said last week.
He added that cannabinoid medicines will also be produced on a semi-industrial level at a plant in Pathum Thani. So far, 120 million baht has been earmarked for this project, he said.
"We are now in the process of seeking a fast-track approval from the National Economic and Social Development Board," Sopon said, adding that the GPO was also seeking 3 billion baht to build a 1,500 rai (240 hectares) herb and marijuana facility in Chon Buri province.
"We will hold serious discussions on this soon," he added.
Dr Somsak Akksilp, director general of the Medical Services Department, is scheduled to conduct research on the specialised use of marijuana.
"For instance, we will focus on using cannabis extract for skin conditions such as cancer, inflammation and psoriasis," he said, adding that his department is keen to conduct research in collaboration with the civil sector, educational institutes and more.
Dr Pramote Stienrut, deputy director-general of the Department of Thai Traditional and Alternative Medicine, said his agency had already found partners to grow cannabis.
"We have also found partners for the production of medical marijuana," he said, adding that judging by estimates from practitioners of traditional medicine, up to 10 tonnes of cannabis will be required per year.
Meanwhile, Chulalongkorn University's Faculty of Pharmaceutical Sciences announced that it was partnering with Khon Kaen University and Rangsit University to conduct research on marijuana oil based on the approach taken by Kwan Khao Foundation president, Decha Siriphat.
Asst Professor Rungpetch Sakulbumrungs, dean of Chulalongkorn University's Faculty of Pharmaceutical Sciences, said the short-term goal was to ensure that patients dependant on marijuana could continue using cannabis once the amnesty period expires on May 19.
"We also have medium- and long-term goals. If our study delivers good results, we may be able to register what we develop into a new traditional medication," she said.
Rungpetch added that several faculties at Chulalongkorn University will work together to develop different varieties of cannabis for extracts.
"We are looking into ways of getting cannabis oil without having to grow the plant," she said, adding that the study will also cover the safety of using extracts as well as the side-effects of cannabinoid medicines.
SOURCE: The Nation
Keep in contact with The Thaiger by following our Facebook page.
Never miss out on future posts by following The Thaiger.
Thailand's tourism targets film production to gain revenue during Covid-19 crisis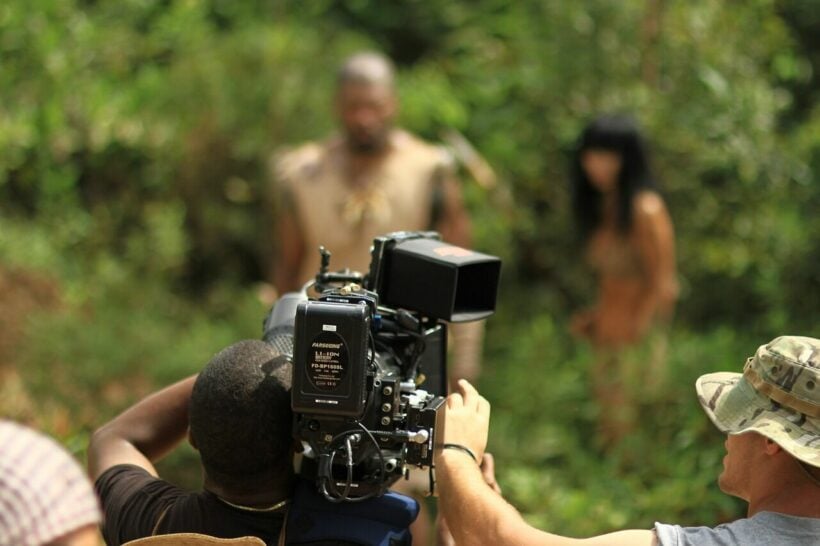 Thailand's tourism officials have a new idea to draw in visitors: film production. The Tourism and Sports Ministry is aiming to generate around 3 billion baht from foreign film crews and is targeting projects with an investment over 100 million baht, hoping to compensate for the loss of revenue due to the lack of international tourists during the coronavirus pandemic.
Foreign tourism revenue drastically dropped nearly 83% in 2020, going from nearly 40 million tourists in 2019 to only 6.7 million tourists in 2020.
The tourism department's director-general Anant Wongbenjarat says that Thailand welcomed 176 international film productions to the country last year, generating 1.73 billion baht for the local economy. But this is a sharp decrease compared to the previous year where the 740 foreign film crews generated 4.86 billion baht.
In August, the CCSA decided to grant special entry permission to film productions. 53 film production projects were based in Thailand during August and December, contributing 1.14 billion baht to the economy. Those entering Thailand must still undergo a 14 day quarantine.
"International productions can proceed and generate income for locals despite the tourism slowdown."
Anant also says there are 4 more film production projects underway, and it is forecasted to generate 186 million baht, bringing the total to 57 projects. In the first half of this year, there will be nine more productions expected to come in and help create at least 800 jobs for locals.
SOURCE: Bangkok Post
Keep in contact with The Thaiger by following our Facebook page.
Never miss out on future posts by following The Thaiger.
Thailand News Today | Thailand's vaccination roll-out | January 26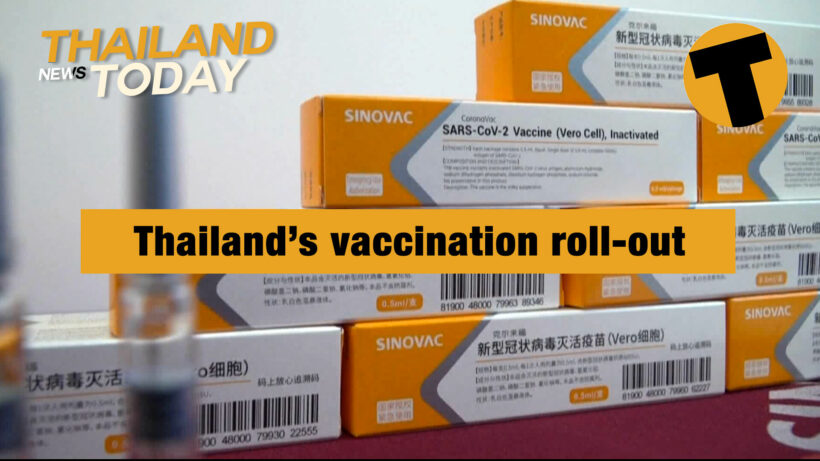 Bangkok restaurants may soon be allowed to stay open a little later. Health officials are considering easing up Covid-19 prevention measures by extending restaurant dine-in closing times to 11pm. If the proposal gets the green light, it may lead to the lifting of the alcohol ban.
After the order of shutting entertainment venues and banning alcohol sales in Bangkok, Samut Prakan, and Chonburi, the revenues in the alcohol beverage business plummeted. Under disease control measures, restaurants in Bangkok were ordered to stop dine-in services at 9pm and all alcohol sales banned at restaurants to limit gatherings.
According to the president of the Thai Alcohol Business Association, the current ban on alcohol is estimated to cost about 90 billion baht in revenue for businesses.
The Thai Chamber of Commerce says the Cabinet might review the proposal on closing hours tomorrow and act immediately to provide relief to restaurant operators as well as those in the alcohol beverage business.
At least 19 Covid-19 cases have been tracked back to 2 parties – a 5-day New Years celebration in Chiang Mai and a birthday party in Bangkok for a famous TV and radio host Techin Ployphet, aka DJ Matoom, on January 9.
A senior police officer in Bangkok is the latest case possibly linked to the Bangkok "party cluster." The officer tested positive for Covid-19 after coming in contact with someone who attended the celebrity's birthday at the Vertigo restaurant and bar on top of the Banyan Tree Hotel.
After the party, the actor, as well as other attendees, later tested positive for Covid-19. DJ Matoom also attended a New Year's celebration in Chiang Mai from January 1 to 5, which is also linked to a number of cases.
In the ongoing investigation into the k-based drug cocktail linked to 11 deaths in Bangkok, police have arrested a man who allegedly mixed large amounts of narcotics to make the drug cocktail known as "K powdered milk." Police say the cocktail includes ketamine mixed with methamphetamine, heroin and over-the-counter pills for anxiety and sleeping.
A 38 year old Taiwan national was arrested yesterday after police raided his condominium in Bangkok's Ratchathewi district. Chou allegedly admitted to mixing the drugs to make "K powdered milk" and police say the formulas for the drug mixture were found on his mobile phone.
Earlier this month, 11 people died after taking the drug cocktail and dozens of people are still in hospital after consuming the illegal concoction. Police have arrested numerous suspected drug dealers who ran small scale and large scale operations.
The government plans to begin Thailand's 3-phase vaccination plan on February 14, starting with healthcare and frontline workers as well as vulnerable groups.
The Public Health Minister says the first phase of inoculations starting next month will target 19 million Thai people in 4 priority groups…
– health workers in both public and private sectors.
– 6 million people with underlying conditions.
– 11 million people aged over 60.
– Covid-19 task force who are in close contact with infected patients.
The vaccine's availability remains limited at this stage and only target groups who are at high risk of infection will be vaccinated during the first phase of the vaccination plan. Importantly, the vaccines will be free and are not compulsory.
The AstraZeneca vaccine, developed in partnership with Oxford University, was approved by the Thai government for emergency last week. The first batch of 50,000 doses are expected to arrive next month. Thailand also expects 200,000 doses of China's Sinovac Biotech vaccine to arrive next month.
In a landmark decision, the Thai Senate has approved amendments to Thailand's abortion laws allowing women to terminate their pregnancy during the first trimester and also lessening the punishment for women who have an abortion after 12 weeks of pregnancy.
The amendments will go into effect on February 12.
Abortion – during any stage of pregnancy – has been illegal under Thailand's Criminal Code, with the exception that the pregnancy poses a health risk for the mother or if the woman was raped.
Yesterday, the Senate approved to amend the Criminal Code to allow abortions performed by a qualified doctor during the first trimester, which is the first 12 weeks of pregnancy. Women would not need to give a reason for the abortion.
The Senate also approved to lessen the punishment for women who terminated their pregnancy illegally.
Breaking Thailand's record for highest daily spike in coronavirus cases, 959 new Covid-19 cases were reported today at the daily briefing.
The majority of new cases were found in proactive tracking and tracing in Samut Sakhon, which has been increased to test 60,000 people in the province this week. With more diligent testing in the Covid-19 hotspot, health officials expected a spike in reported cases. 848 of the 959 new cases were detected by proactive testing, most in Samut Sakhon and only 4 in Bangkok.
22 of the new cases reported today were detected in quarantine for those arriving to Thailand from abroad.
Keep in contact with The Thaiger by following our Facebook page.
Never miss out on future posts by following The Thaiger.
Owners of vehicles emitting black smoke to be fined up to 5,000 baht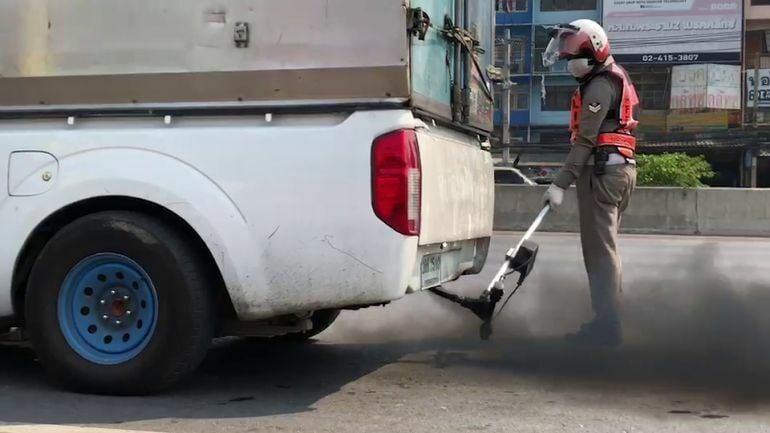 Owners of cars and trucks emitting an excessive amount of black smoke face a fine up to 5,000 baht. The heavy fine is an attempt to reduce air pollution in Bangkok. Along with the fine, the Department of Land Transport will also order the vehicle be suspended from use until its emission system is fixed.
According to the department, from October last year until January, 689,333 vehicles in Bangkok areas have been inspected for black smoke emissions, while 8,762 of them have been suspended from usage. Those vehicles emitting a high volume of smoke, but are under the safety standard, will receive warnings and owners are urged to check vehicle conditions and keep proper maintenance.
Vehicles with exceeding black smoke are urged to check their vehicles at the department's certified vehicle inspection centres located around Bangkok's outskirts, including Phutthamonthon, Romklao, and Khlong Luang areas. Motorists are also encouraged to help reduce air pollution caused by black smoke and PM2.5 particles by having their vehicles regularly serviced or alternately switching to electric or NGV-powered vehicles.
People who witness vehicles emitting black smoke can also report the authorities by calling 1584, or contact Line: @1584DLT, or via DLT GPS mobile application.
SOURCE: Nation Thailand
Keep in contact with The Thaiger by following our Facebook page.
Never miss out on future posts by following The Thaiger.