Truck spraying stepped up to prevent swine fever from entering Thailand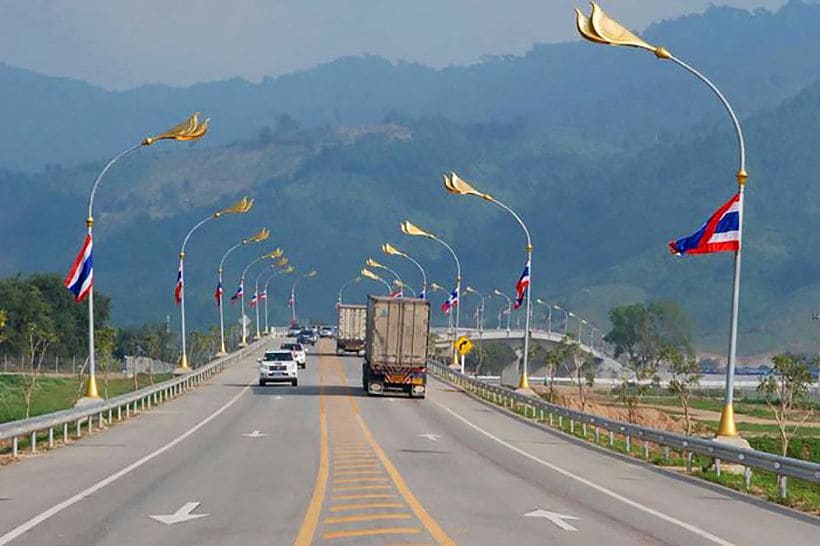 Officials at the Thai-Lao Friendship Bridge border checkpoint are stepping spraying and checking trucks in an attempt to prevent African Swine Fever from spreading into Thailand from bordering countries.Officials are targeting the trucks as they return from delivering live and slaughtered pigs to neighbouring nations.

Chief of the Nong Khai animal quarantine office, Jongcharoen Maksuwan, says officials ramped up the disinfectant spaying following reports of a African swine fever outbreak in Laos.

Following the reports, the Livestock Development Department had totally banned imports of pigs and pork from Laos.

Jongcharoen says no pigs are normally imported at the Thai-Lao Friendship Bridge border checkpoint, but live and slaughtered pigs are exported through the location. He says authorities require that trucks returning from delivering the pigs be sprayed at a cleaning facility at the border checkpoint.

Officials have increased the ratio of disinfectant from one litre per 600 litres of water to one litre per 200 litres of water for better efficiency in disease control.
Keep in contact with The Thaiger by following our
Facebook page
.
Chiang Mai-Chiang Rai highway closed by flooding again – VIDEO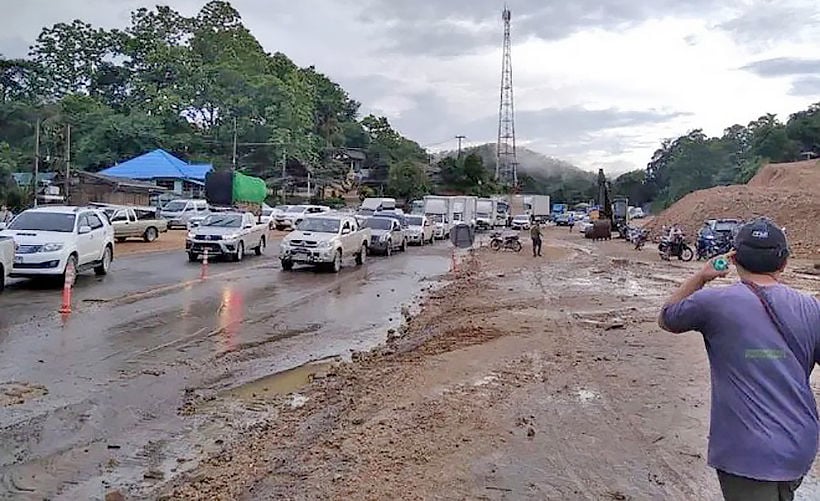 There seems no end in sight for the construction of the Chiang Mai-Chiang Rai highway as yet another night of severe rains caused massive flooding in the Doi Saket district. The bypass and the road were underwater, creating a traffic pandemonium. The police came to the scene and began suggesting alternative routes. As the waters subsided the road was opened again, but police urged motorists to drive carefully and stay alert to avoid accidents, as the road was covered with mud and "extremely slippery". Less than 2 weeks ago, torrential rains washed away sections of the road and a bridge under […]
6 Pakistani nationals arrested for convenience store scam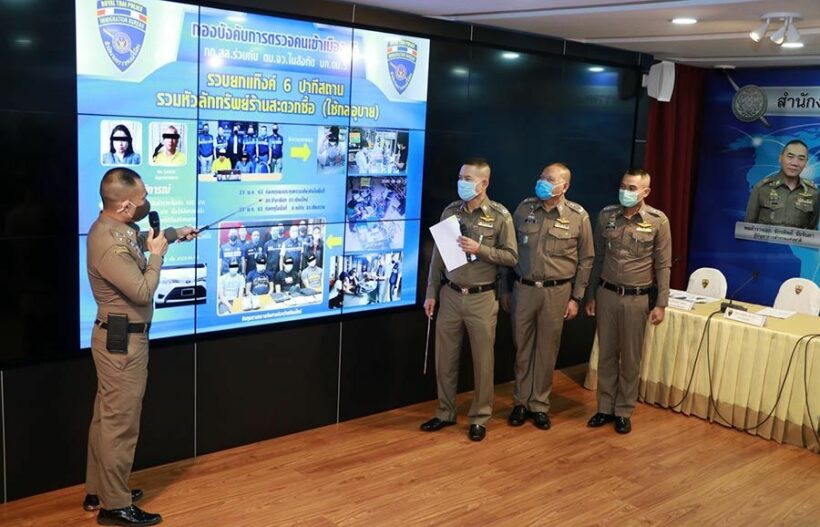 Police in Chiang Rai have arrested 6 Pakistani nationals charged with scamming convenience stores around northern Thailand. Thai Residents reports that the men would hand over a 1,000 baht note to pay for an item in a convenience store and receive change. They would then claim they didn't want the item after all and ask for their money back. The gang deliberately targeted stores where very little English was spoken, using communication difficulties to their advantage. In many cases, the confused store employee would hand the 1,000 baht note back, forgetting the men had already been given change. After a […]
Teacher sends questionnaire to students asking for their phone passwords and social media accounts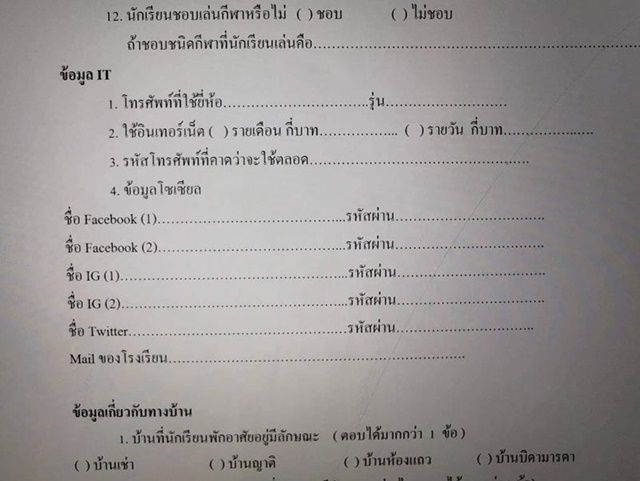 …and the school has since been forced to apologise. A teacher in Chiang Rai asked students to hand over passwords to their social media accounts and phones. But many have criticised the teacher saying it overstepped privacy boundaries. The school has since apologised and imposed stricter rules. The teacher gave students a questionnaire, asking them to fill out information about multiple social media accounts, their phone password, internet expenses and the phone brands and models. It's unclear why the teacher wanted the information. A photo of the inquiry form was shared on social media and many people online agreed the move […]