Chiang Rai
Troops intercept pickup with 2.85 million meth pills – one smuggler killed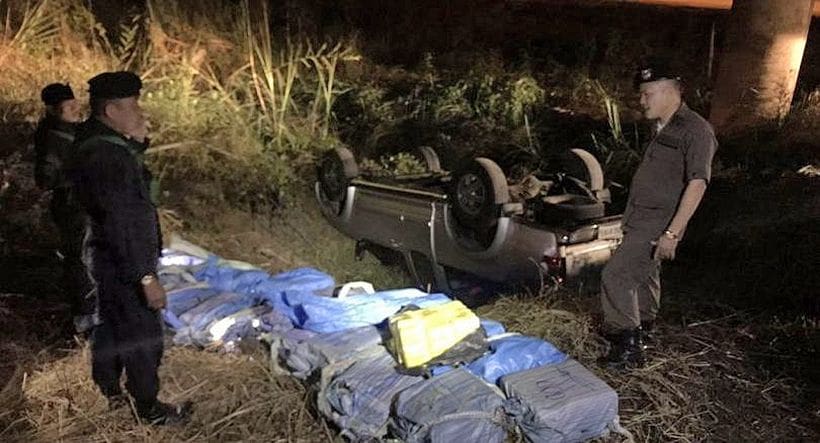 A shootout with Army troops has resulted in the death of a drug suspect while attempting to smuggle 2.8 million methamphetamine pills into Thailand from neighbouring Myanmar.
Troops from the Pha Muang Taskforce were patrolling a border road in Chiang Rai's Chiang Saen district, in the far north of Thailand, when they spotted the pickup truck at about 10.40pm.
Ttroops gave chase after the pickup sped toward the Chiang Saen-Chiang Rai bypass before crashing into the concrete barrier at the u-turn under the Yonok Nak Nakhon bridge in Ban Si Suwan village in Tambon Nong Pa Kor.
Two men jumped out of the vehicle and opened fire, resulting in a five-minute gunfight with troops.
23 year old Polawat Lungsikaew, from Kanchanaburi, was killed but the other suspect disappeared into the roadside forest. Troops found 19 bags with about 2.85 million meth pills in the back of the pickup.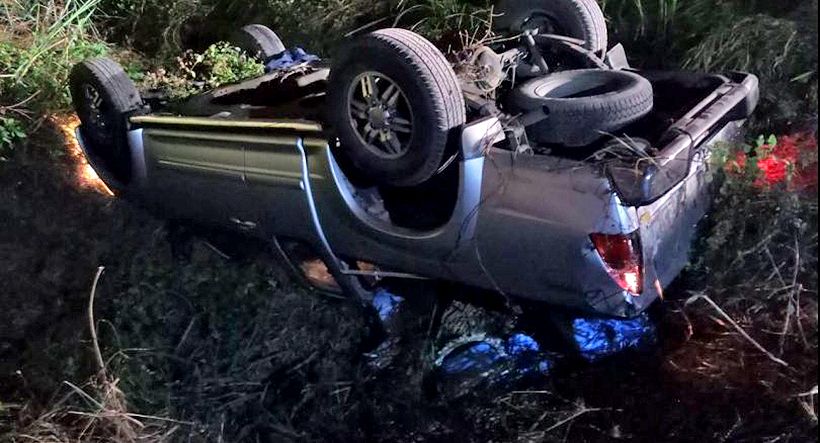 SOURCE: The Nation