Narcotics Control Board say they've prevented 300 million meth pills coming into Thailand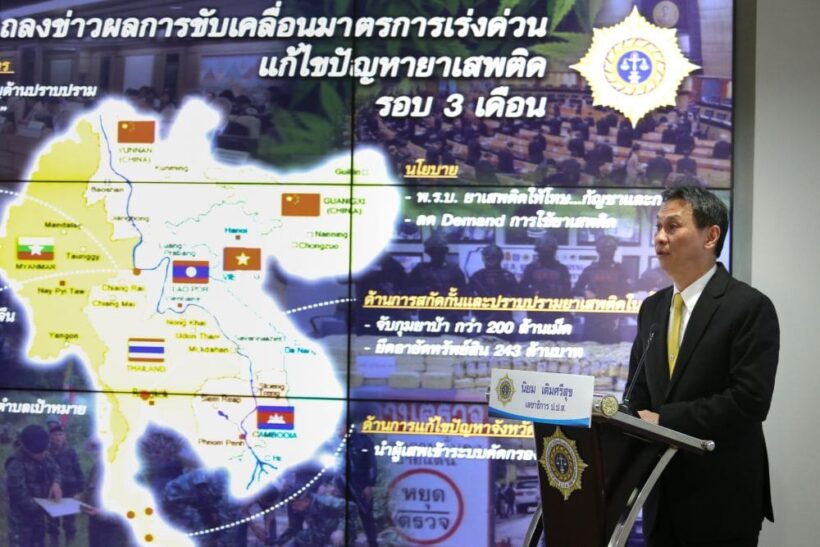 PHOTO: Niyom Termsrisuk, ONCB secretary-general – The Nation
"During the period, the ONCB led officials to search 84,000 villages and arrested 90,000 suspects in some 80,000 cases."
The Office of Narcotics Control Board says that it's managed to prevent 300 million methamphetamine pills from flowing into the country in Q4, 2018.
The ONCB secretary-general Niyom Termsrisuk says the agency also continues to work with counterparts in Myanmar, Laos and China to form operational teams of more than 1,000 officials. He claimed that, together, they had also blocked the flow of 2 million tonnes of precursor chemicals (ingredients for the production of drugs) from being smuggled into the Golden Triangle region.
The precursor chemicals could have been used to produce another 30 million meth pills, he added.
He claimed that ONCB officials had managed to block around 300 million meth pills into the country via the northern border with help from the three countries during the same period.
The ONCB had collaborated with other agencies to suppress drug trafficking in the Kingdom during the three-month period and managed to seize 200 million meth pills and freeze assets worth 243 million baht from traffickers.
During the period, the ONCB led officials to search 84,000 villages and arrested 90,000 suspects in some 80,000 cases, he said, adding that 30,000 drug abusers had been sent to receive mandatory rehabilitation.
ONCB-assigned officers also waded through the sites of social media-based drug trafficking gangs and identified more than 10,000 such gangs for police action.
Many such gangs reportedly applied a method of supplying drugs first and collecting payments later and often resorted to violence when customers refused to pay, he said. The gangs also lured youths to be their drug runners, supplying them in advance with 200-1,000 meth pills at a time via the post, with the youths selling the drugs and then paying the gangs.
Niyom urged parents to monitor their children's use of smartphones and social media to prevent them from becoming victims of the gangs.
The secretary-general said meth pills remained the most troublesome drug for Thailand, followed by "ice", or crystal meth, although most of the ice was smuggled in for re-exporting.
The ONCB is also monitoring against ketamine which is widely used at Thai entertainment venues.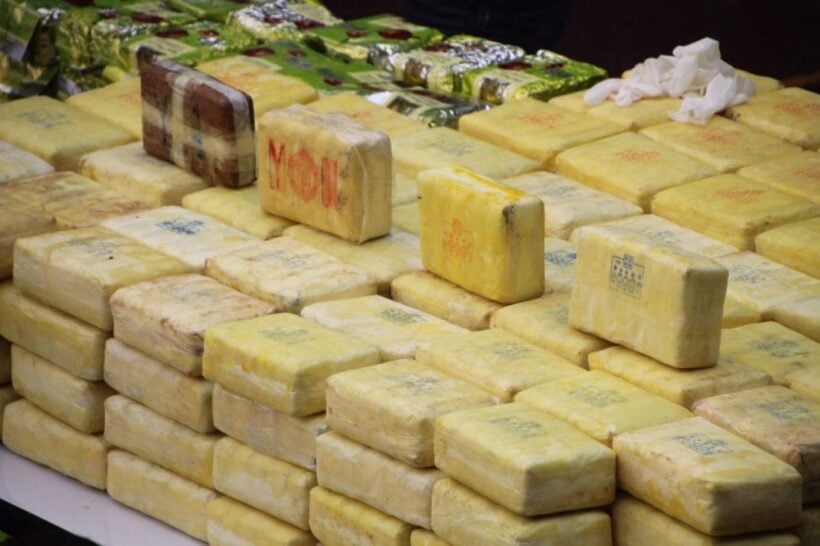 SOURCE: The Nation
Keep in contact with The Thaiger by following our
Facebook page
.
Hostage drama in Chiang Mai – Man holds seven 7-Eleven employees hostage.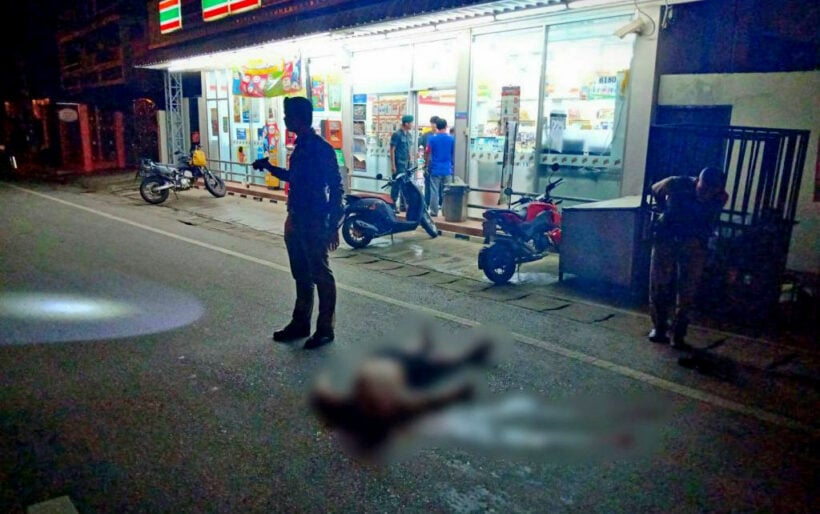 PHOTO: Chiang Mai City Life
A former Thai soldier has killed himself following a stand-off with police in Chiang Mai where he had taken seven 7-Eleven employees hostage. Eyewitnesses told Chiang Mai Citylife that a man with a gun arrived at the 7-Eleven in Mae Rim district on Chotana Road at around 5am yesterday and took one of the employees hostage.
The sergeant, who is described in reports as being "frantic and depressed", demanded that staff in the 7-Eleven live-stream the event on LINE, which they did.
Local police were called and were attempting to negotiate with the man when he shot himself in the head. Sergeant Punghong was rushed to Nakhon Ping Hospital where he later died from his injuries three hours later.
The dead man has been named as Sgt. Phongphan Kunhong, a 37 year old former soldier from Pha Mueang Force in the Chiang Rai district.
The soldier's superior confirmed to police that the man had been suffering from a depressive disorder. He died after several attempts to save him.
SOURCE: Chiang Mai City Life
Keep in contact with The Thaiger by following our
Facebook page
.
Less monitoring, more enforcement – Prawit warns northern officials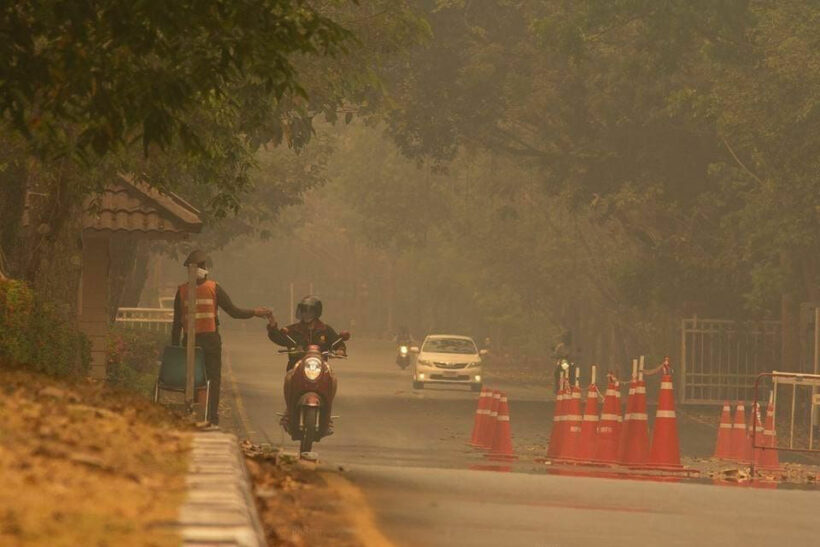 PHOTO: The Thaiger
Thai Deputy PM Prawit Wongsuwan and Natural Resources and Environment Minister Varawut Silpa-archa were in Chiang Mai yesterday to give provincial governors and state agency officials a 'heads up' in preparation for another looming season of forest fires and haze.
The North suffers perennial choking smog from approximately February to April, and Prawit passed on a message from PM Prayut Chan-o-cha who, he said, was fretting over the impact on people's health.
He said the Environment Ministry would take the lead in coordinating with neighbouring countries and related local authorities to monitor the fire problem both in and outside Thailand.
The fires are lit in northern Thailand, and over the border in Myanmar, as burn-offs to prepare for the next year's crops. Last year's choking smoke haze was headline news for months.
SOURCE: The Nation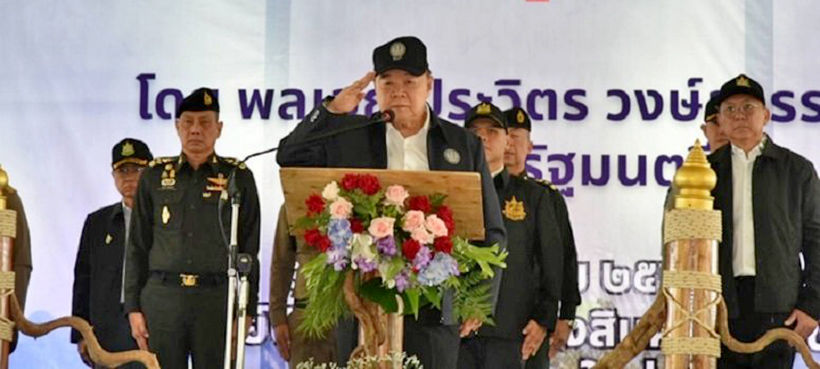 Keep in contact with The Thaiger by following our
Facebook page
.
Chiang Mai hotels face a quiet end to 2019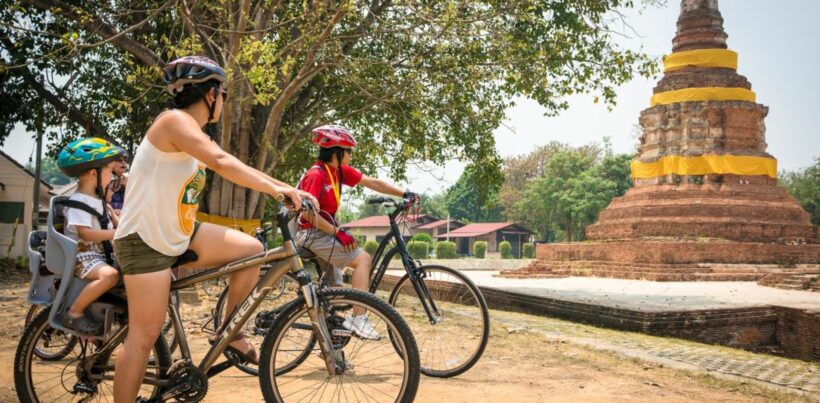 PHOTO: Spice Roads
Chiang Mai hotels are bracing for a quiet end to 2019, along with other Thai tourist hotspots, due to the strength of the baht, an over-supply of rooms and the growing popularity of home-sharing accommodations like Airbnb.
Hoteliers in the northern city are also suffering the fall-out from the smoke haze crisis earlier in the year which put off a lot of forward tourist bookings.
Occupancy rates have fallen in Q3 20%, compared to an 80% rate at the same time last year. Hoteliers say that, usually, this is a relatively busy time for the northern city with school holidays in Europe and China. This year's Chinese 'Golden Week' (October 1-7) was also very quiet compared to previous years.
They predict the average occupancy rate of less than 60% may be the 'norm' for the rest of the year. At the same time the number of rooms in Chiang Mai has risen an additional 10,000 rooms to 60,000 rooms in just two years, so there is a glut of rooms competing for dwindling business.
The rise of home-sharing accommodation in northern Thailand is further exacerbating the problem for the traditional hotel market. Hoteliers are also blaming this year's negative publicity about the smoke and haze during March and April.
According to the Bangkok Post, in the first eight months of this year Chiang Mai welcomed 6.38 million tourists, down 2.2% compared to the same period last year.
SOURCE: Bangkok Post
Keep in contact with The Thaiger by following our
Facebook page
.