Finance: Get smart with cyber security stocks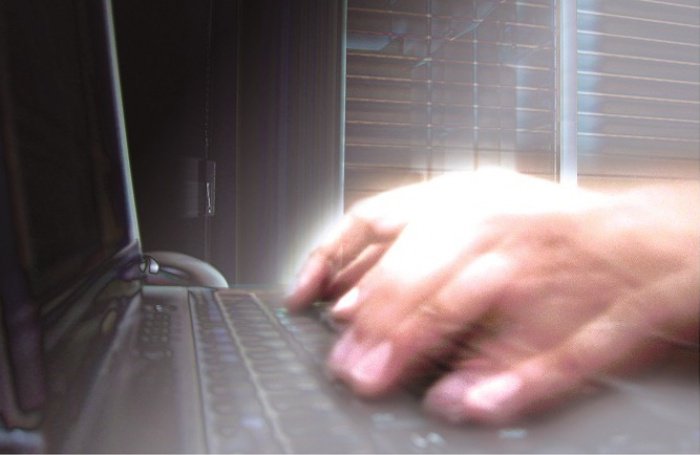 PHUKET: The recent New York Stock Exchange (NYSE) trading halt triggered a brief rush into cyber security stocks on renewed fears of yet another serious hack attack.
While that incident was apparently caused by a computer malfunction, it shows just how jumpy investors are when it comes to the possibility of a new high-profile hack similar to the one that hit Target in 2013, during which as many as 110 million customers may have had their personal data stolen, or the embarrassing Sony hack allegedly carried out by North Koreans, and then again with the recent news that the Chinese may have stolen employee data of millions of US Federal employees.
Given the steady stream of high profile hack attacks, investors might want to take a closer look at the following important cyber security stocks along with their returns:
Large cap Palo Alto Networks Inc (NYSE: PANW) offers an enterprise security platform with a firewall to prevent data leaks or hacks. Shares are up over 50% year to date (YTD), up around 145% over the past year and up almost 260% over the past five years.
Israel-based large cap Check Point Software Technologies Ltd (NASDAQ: CHKP) offers a range of IT security products and services, including anti-virus products. Shares are flat YTD, up more than 20% over the past year and up over 140% over the past five years.
Mid cap Fortinet Inc (NASDAQ: FTNT) offers high performance network security products and services plus it has the third-highest market share in security appliances after Cisco Systems and Check Point. Shares are up nearly 40% YTD, up 75% over the past year and more than 420% over the past five years.
Small cap Imperva Inc (NYSE: IMPV) offers cyber and data center security products. Shares are up 40% YTD, up 215% over the past year and up more than 160% since late 2011.
Israel-based small cap Cyberark Software Ltd (NASDAQ: CYBR) is focused on securing customers in the financial services, energy, retail and healthcare markets. Shares are up 41% YTD and up more than 85% since last September.
WHAT ARE INVESTOR RISKS?
Aside from the usual risks, it's worth mentioning that individual cyber security stocks tend to face intense competition globally, while small cap players may have limited product lines, markets, financial resources or experienced personnel.
There is also a limited pool of good IT security personnel who tend to command high salaries – meaning there is intense competition for staff at cyber security companies and their private or public sector customers.
CYBER SECURITY ETF: A BETTER ALTERNATIVE
The PureFunds ISE Cyber Security ETF (NYSEARCA: HACK) was launched in November 2014 as the world's first cyber security ETF for investors who do not want the risks associated with choosing individual cyber security stocks.
HACK seeks to replicate (after an expense ratio of 0.75%) the price and yield performance of the ISE Cyber Security Index by investing in a portfolio of 32 stocks providing cyber security solutions that include hardware, software and services.
As of mid July, approximately 70% of the ETF was invested in US stocks with another 16% invested in companies based in Israel and the remainder in companies based elsewhere. HACK has also achieved a respectable performance of about 25.5% since its November inception and has a market cap at about the $1.3 billion level.
Don Freeman,BSME is president of Freeman Capital Management, a Registered Investment Advisor with the US Securities Exchange Commission (SEC), based in Phuket. He has over 15 years of experience working with expatriates, specializing in portfolio management, US tax preparation, financial planning and UK pension transfers. Call for a free portfolio review. Don can be reached at 089-970-5795 or email: freemancapital@gmail.com.
— Don Freeman
Keep in contact with The Thaiger by following our
Facebook page
.
Never miss out on future posts by
following The Thaiger
.
Free Trade Agreement talks continue between Thailand and EU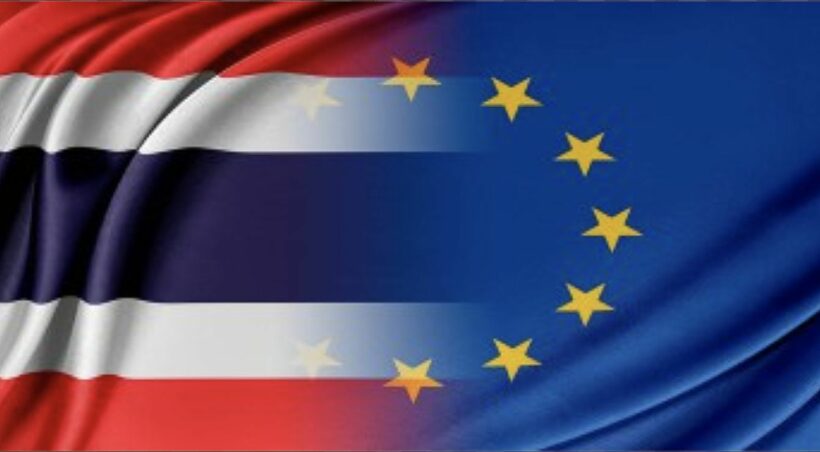 Thailand is resuming trade talks with the European Union on the long-delayed Thai-EU free trade agreement. The 15th Thai-EU Senior Officials' conference was held virtually between leading Thai and European trade officials this week. The push was on to have the Free Trade Agreement signed and sealed by the end of this year.
Discussions were held regarding the ongoing affects of the Covid-19 pandemic, the impact on Euro and Thai economies, the current political unrest in Thailand, the fight against Illegal Unreported and Unregulated fishing, promoting the protection of labourers and a commitment to strengthen ties between the Euro zone and Thailand.
The next step in the establishment of the FTA will be a forthcoming meeting on trade and investment in December.
The virtual meeting was represented by Sasiwat Wongsinsawat, the Director-General of the Department of European Affairs and the European Union's Paola Pampaloni , the Deputy MD for Asia and Pacific Department at the European External Action Service.
Keep in contact with The Thaiger by following our
Facebook page
.
Never miss out on future posts by
following The Thaiger
.
Approval sought for multi-billion-baht Phuket medical hub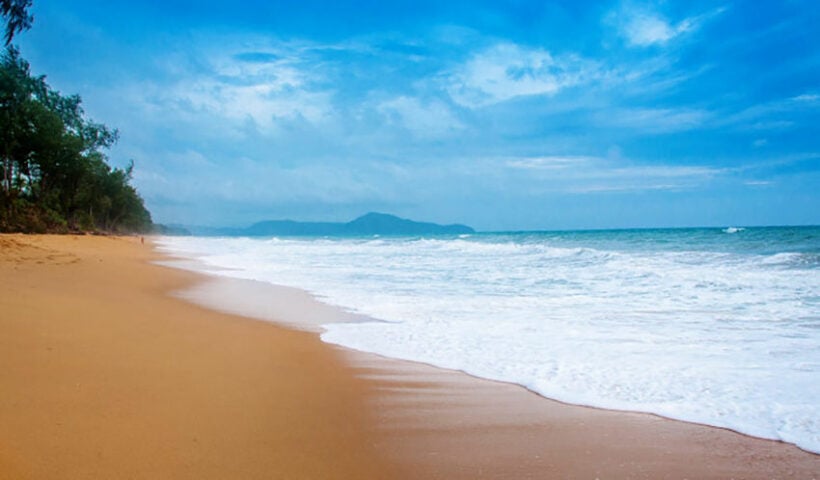 Industry officials are seeking the go-ahead for a project to transform over 140 rai of government land in Phuket into a world-leading medical hub. The project is budgeted at 3 – 4 billion baht, depending on which report you read. Kitkong Tantijaraswarodom, from the Federation of Thai Industries, believes the development of a medical and wellness hub in the sub-district of Mai Khao, north Phuket, will help revive the southern island's battered economy. Phuket has become increasingly reliant on a steady flow of tourists over the past 2 decades.
The southern division of the FTI covers Phuket, Krabi, Phang Nga, Nakhon Si Thammarat, Trang, Patthalung, Surat Thani, Ranong, Satun, Chumphon, and Songkhla.
"The FTI will ask the government to green-light the project during the scheduled mobile cabinet meeting on the island on November 3."
Kitkong says businesspeople in the south are anxious for the government to approve the project, which will provide both locals and foreign medical tourists with state-of-the-art medical care. The facility is expected to include long-term care, hospice and rehabilitation services, in addition to a dental hospital, sports therapy centre, and a medical training school for doctors, nurses, pharmacists and medical laboratory scientists.
The chair of the FTI's southern chapter is also calling on officials to provide small and medium-sized businesses with additional support, in the form of access to loans, in order to deal with cash shortages.
"In the short term, the FTI wants the government to help SMEs, especially those in the tourism sector."
SOURCE: Bangkok Post
Keep in contact with The Thaiger by following our
Facebook page
.
Never miss out on future posts by
following The Thaiger
.
Up to 5,900 jobs to go as Hong Kong carrier Cathay Dragon shuts down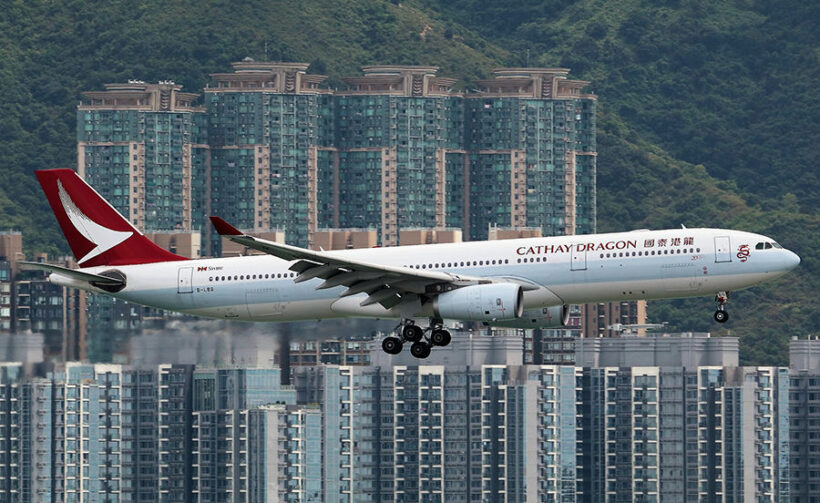 Hong Kong airline Cathay Pacific is set to close its subsidiary, Cathay Dragon, with the loss of up to 5,900 jobs. The carrier, that used to be called Dragon Air before being absorbed by Cathay, has become yet another casualty of the Covid-19 pandemic that has decimated the aviation business.
The Bangkok Post reports that 5,300 jobs are expected to go in the airline's Hong Kong base, with a further 600 axed overseas, accounting for 17% of Cathay's total workforce. Cathay Dragon primarily operated short-haul routes within Asia, including direct flights from Hong Kong to Bangkok and Phuket.
Cathay Pacific bosses have hammered out a HK$2.2 billion restructuring plan that involves thousands of job cuts, pilots and cabin crew having to sign cheaper contracts, and total closure of its subsidiary carrier. The South China Morning Post describes the plan as, "life or death", reporting cuts to a total of 8,500 jobs across the group. The parent airline is understood to be applying for approval to absorb Cathay Dragon's routes into the Cathay Pacific network, as well as that of its low-cost carrier, HK Express.
Cathay Pacific CEO, Augustus Tang, says the restructuring plan is essential to Cathay's future survival as the effects of the Covid-19 pandemic show no sign of abating.
"The global pandemic continues to have a devastating impact on aviation and the hard truth is we must fundamentally restructure the Group to survive. We have to do this to protect as many jobs as possible and meet our responsibilities to the Hong Kong aviation hub and our customers."
SOURCE: Bangkok Post| South China Morning Post
Keep in contact with The Thaiger by following our
Facebook page
.
Never miss out on future posts by
following The Thaiger
.