Don't buy shares of Alibaba… yet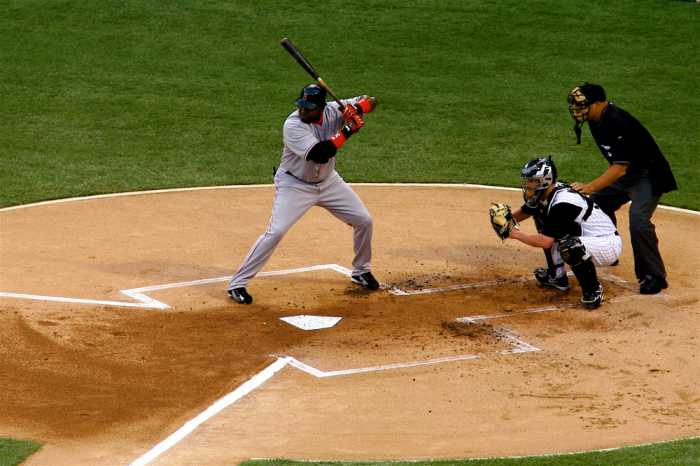 PHUKET: Over the past several weeks, my phone has been ringing off the hook from clients wanting to get in on the Alibaba IPO. I told each of them the same thing: "wait". There was a lot of hype leading up to the IPO, and it's the same situation as when Facebook went public.
Being patient and waiting are two of the hardest things for investors to do. Legendary investor Warren Buffett likes to compare investing to being a baseball batter at the plate. Investors won't like every pitch, but when they get one right down the middle, they swing for the fences.
That's what they did after the Facebook IPO on May 18, 2012. There was so much hype involved and everyone wanted a piece of the company. Shares were priced at US$38 and after an initial jump to US$45, shares ended their first day of trading at US$38.23.
What happened was that as demand increased, the brokerage firms bringing Facebook public increased the number of shares in the IPO. In other words, to meet the demand, they flooded the market with shares. When there was the pop to US$45, the investors who got shares at US$38 rushed to cash in and book their profits.
After the first day, things only got worse for investors. The stock closed the next day at US$34.03 and US$31.00 on the third day of trading. After the second full week of trading, shares of Facebook closed at US$27.22 and investors had lost a combined US$40 billion.
On August 20, 2012, shares closed at US$20. This is when I got interested in shares for Facebook. The business wasn't broken and the stock market was acting like Facebook was finished. However, as anyone who uses Facebook on a regular basis knows, this wasn't the case. Investor expectations had been too high and Facebook was still a young company. There were bound to be hiccups along the way.
For investors who were patient and bought Facebook after the share price went down, it has been one of the best investments over the last two years. Shares are now US$79 and have more than tripled in price.
Waiting for a young company to prove itself is important and requires patience holding onto the stock. Follow Warren Buffett's advice, wait for the pitch and then swing for the fences.
So far, Alibaba has traded just like Facebook. Shares were priced at US$68 and opened at US$92.70. After peaking at US$99.70, shares closed at US$92.14 on their first day of trading. At the time of writing, shares were trading for about US$87.
Just like Facebook, there was the pop and then shares sold off as investors who bought on the open are now panicking. They bought between US$92.70 and $99.70. As shares have dropped, they're getting out and the lucky institutions that got stock at the IPO price of $68 are selling as well. We could easily see shares of Alibaba trade down to US$68, or below, just like Facebook did. That's why it's time to exercise patience and refrain from buying Alibaba just yet.
There is still a lot of news to digest and it will be difficult to have a better understanding of their business until the company issues its first quarterly earnings report as a public company. Sure, it could bolt higher like Google did early on, but even Google corrected 50 per cent in the 2008 recession, giving clients a great entry price.
Besides buying shares of Alibaba directly, investors can also buy shares of Yahoo! or Softbank. Both companies have large stakes in Alibaba and got in early. Softbank is actually Alibaba's largest shareholder with its 32.9 per cent stake. By owning shares of Softbank, you not only get a piece of Alibaba, but you also get Softbank's ownership of Sprint in the US and its mobile phone business in Japan.
Shares of Yahoo! are trading around US$40, yet it owns 383 million shares of Alibaba that currently account for US$34 of its US$40 share price. That makes its core business worth only US$6 a share. That's why activist investors are now pressuring the company to boost shareholder value. If Yahoo! were broken up, it would be worth more than the US$40 it's currently trading at.
However, if shares of Alibaba head lower, that will bring shares of Softbank and Yahoo! down as well. That's why investors should wait before pulling the trigger on any of the three, as Alibaba will likely see more selling pressure just like Facebook did. For those interested in Alibaba, feel free to give me a call, email or Skype and we can discuss when the timing is right for all of us.
Don Freeman is president of Freeman Capital Management, an independent US Registered Investment Advisor. He has over 20 years experience and provides personal financial planning and wealth management to expatriates. Specializing in UK and US pension transfers. Call 089-970 5795 or email: [email protected]
— Don Freeman
- Legacy Phuket Gazette
Thai Airways to end its Samui flights this September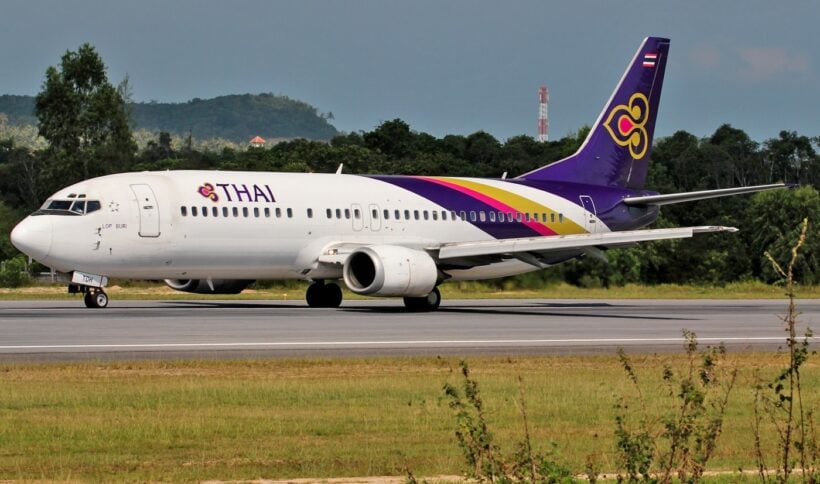 PHOTO: planespotters.net
Thai Airways is scrapping its Bangkok-Samui flights from September this year. The airline's been flying Bangkok to Samui, return, twice a day in a Boeing 737 carrying up to 149 passengers.
It negotiated a contract with Bangkok Airways to fly the two flights into Koh Samui, which built and manages the island's airport since 2008.
At the time, the national airline said it would be convenient for travellers flying though Bangkok on Thai Airways to to transfer to a TG flight to the island, booking through the one airline.
It was also considered a breakthrough at the time ending a monopoly on the Bangkok-Samui flight sector. Bangkok Airways dominates the route offering around 19 flights daily each way.
Thai Airways are justifying cancelling the service this September following the signing of a codeshare agreement with Bangkok Airways last year. The airline can ticket its European or Asian passengers through to Samui using any of the Bangkok Airways daily flights at agreed fares that are competitive for TG to resell.
The monopoly for Bangkok Airways means that flights cost up to more than double for similar distance routes around the region.
Samui Island's airport was developed as the first privately owned airport, but faced constant criticism from hoteliers on the island who claimed Bangkok Airways made it difficult for competitors to serve the island.
At one point the government threatened to build a second airport on the island, but land appropriation costs were too high. However, the tactic did result in THAI gaining landing rights for two flights daily.
According to Airlineroute's timetable information, Thai Airways will end its TG281 service that departs Bangkok at 0745 and TG 287 that departs Bangkok at 1530 on 2 September.
BMW eyes bright future for electric cars in Thailand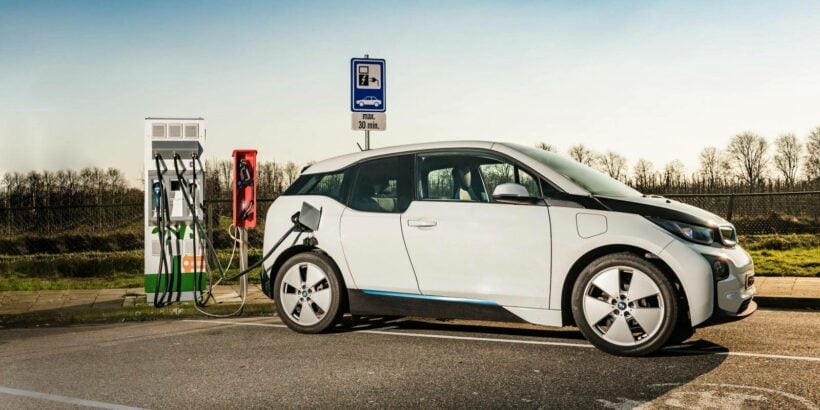 That growth makes Thailand number three in the world in terms of market acceptance of PHEVs, according to Krisda Utamote, BMW Group Thailand's director of corporate communications.
Christian Wiedmann, president of BMW Thailand, says the German carmaker would continue churning out new electric vehicle models due to confidence in its global market expansion, with Thailand included.
"In Thailand, BMW is expanding the market for plug-in hybrid electric vehicles (PHEVs) over the past three years. Sales have increased 44 per cent per year," Wiedmann said recently at the BMW head office in Munich.
Wiedmann told Thai media the focus for BMW Thailand would now be on selling PHEVs, which had seen a rapid market growth worldwide. At this point, BMW will not import battery electric vehicles [BEVs] for sale in Thailand as it is still trying to determine the local demand and consumer response to fully electric cars, said Wiedmann.
Unlike PHEVs, that also can run on petrol, BEVs are powered entirely by electricity and have no engine or fuel tank. Wiedmann said that like their counterparts elsewhere in the world, Thai motorists have concerns regarding fully electric cars.
"We will see if there is a market for BEVs in Thailand," he added.

Christian Wiedmann, president of BMW Group Thailand. PHOTO: PTT/Kampon Termkijanan
Many motorists are worried that they may run out of power while driving a fully electric car for a long distance. Charging stations are not yet widely available like petrol stations, particularly in the provinces or rural areas. However, thanks to improved battery technology, newer models of BEVs can run a longer distance for each charge, up to 250-300 kilometres for the BMW i3, which has a "range extender" to generate more power to the battery.
The compact i3 model is popular in Europe and the US. But BMW has no plans to officially market it in Thailand anytime soon, according to Krisda. He added that certain Thai agencies imported i3 cars mainly for research purposes.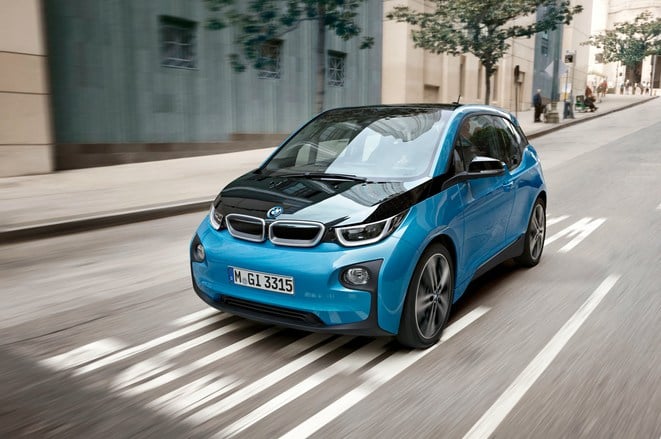 Fully electric cars are more suited to smaller countries in Europe, while motorists in countries with larger areas and longer distances like the US may prefer plug-in hybrid vehicles, said a BMW expert who asked not to be named.
BMW offers charging services for EVs through its subsidiary ChargeNow, which has more than 100,000 charging stations the world over.
In Thailand, ChargeNow offers charging services to electric vehicles of all makes registered with its website, and not just BMW's EVs, Krisda said. It plans to build 50 public charging stations at BMW dealerships and partnership locations by the end of this year.
Another partner in the charging services, GLT Green (Thailand) Co Ltd, which specialises in EV charging technology, has set up 73 charging outlets throughout Thailand and is adding another 47 outlets by mid-2018, according to the company's business development manager Chayaphol Leeraphante. Altogether, GLT Green plans to set up as many as 160 charging outlets this year, he said.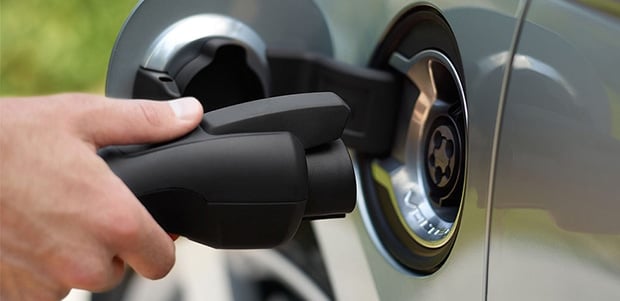 ORIGINAL STORY: The Nation
Property report tips Phuket property boom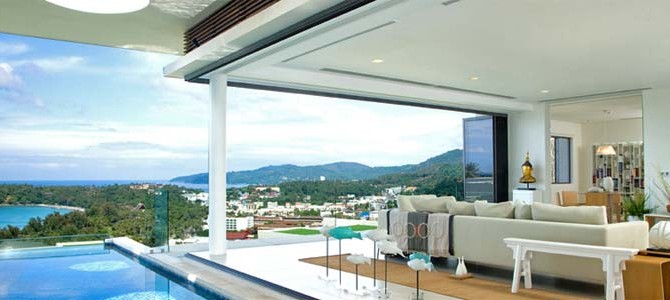 According to Knight Frank Thailand's research, the Phuket condo market is expected to perform better in line with the brighter economic situation and the growing population of the island.
Increasing supply and higher selling prices will be the key drivers, while demand is forecast to improve slightly. The number of launches in Phuket is predicted to increase and Thai developers as well as joint venture developments will be key players in the market.
According to research, demand across the market will continue to be driven by international homebuyers, investors and expatriates, especially those from China, Russia and Australia.
"Besides, the expectation to see a larger portion of buyers from South Korea. Average asking prices per sqm are anticipated to rise in all areas, while increasing demand for luxury condominiums may see prices approaching a new high in 2018, especially properties by the sea," the report from Knight Frank said.
It said one factor that is expected to significantly help boost the property market in Phuket is the Smart City project that aims to develop the province and to set the city up as a hub for the digital industry.
The project is due to be completed in 2020.
More about DEPA and the Smart City HERE.
Search for over 7,000 Phuket properties HERE.