TUESDAY MORNING BRIEFING – All your local news in 3 minutes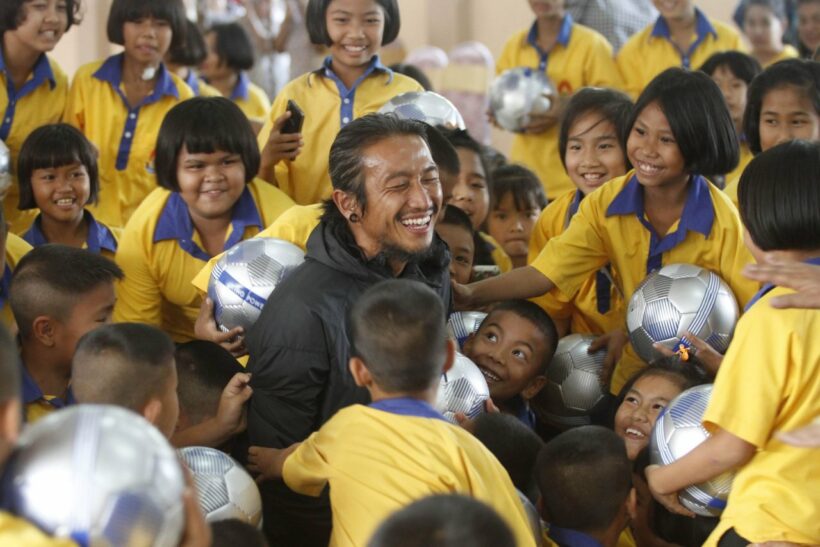 Welcome to your Tuesday in Phuket. Another excellent day on the way with only a 10% chance of rain later on. The forecast says 'Mostly sunny'. Back to work and school following your day off (if you were lucky enough to have a long weekend). Here's today's main headlines…
Change.org calls for General Prawit to step down
An online campaign has been launched with the objective of pressuring Deputy PM and Defence Minister General Prawit Wongsuwon to step down over his offhand comments about the death of a cadet that has seized national headlines. The campaign on Change.org says "Prawit should resign to take responsibility for what he said about the death of cadet Phakhapong Tanyakan.".
More than 1,400 people having signed their names in support of the petition so far. Phakhapong, an 18-year-old student at the Armed Forces Academies Preparatory School (AFAPS), died in suspicious circumstances at the academy on October 17.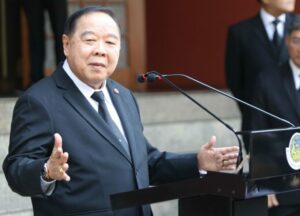 Australian plunges to his death in Pattaya
An Australian man has fallen to his death from his room at a Pattaya hotel.
The body of 63 year old Cook Philip James was found on the ground next to the hotel's swimming pool. Staff said he had been living alone in a seventh-floor room for many days. A Thai woman had visited him occasionally but she had not been seen for a while. The body has been sent for an autopsy at the Police Hospital in Bangkok.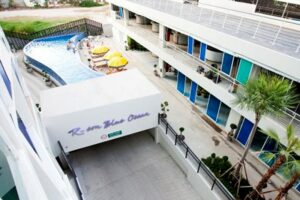 EU resuming politics contacts with Thailand
The EU say they're ready to resume political contacts "at all levels" with Thailand, more than three years after suspending them in protest at the military coup in May 2014.
The EU bloc says developments in Thailand this year, including the adoption of a new constitution and a pledge by junta chief Prayut Chan-O-Cha to hold elections in November 2018, meant it was "appropriate" to resume ties.But the European Union repeated its call for the restoration of full democracy and says it was still concerned about harassment of human rights activists and the curtailing of free speech in Thailand.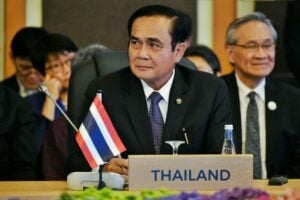 Seizure of 610 kilograms of 'Premium Gold' marijuana
The Royal Thai Navy's Mekong patrol unit has seized 610 kilograms of "premium gold" quality marijuana in Nakhon Phanom, as smugglers tried to cross the Mekong River.
Undercover officers staked out at a spot on the Mekong River by disguising themselves as fishermen. The officers saw a large boat crossing from Laos and, after identifying themselves, ordered it to stop. The boat's skipper instead drove the boat to a pier and then fled on foot into the darkness. 15 bags were found on the boat with 610 bars of dried, compressed marijuana in gold foil wrappers.
Police say the shipment was heading to the South to be smuggled to a destination in Europe, where it would have fetched 100,000 baht per kilogram.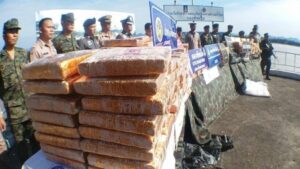 Toon comes down with a cold
Charity hero Artiwara "Toon" Kongmalai has been forced to take some time off after going down with a cold.
Toon had already taken Sunday off as a scheduled rest day after reaching Nan but was due to resume his run yesterday.
The musician's charity run has been going for 41 days, 32 days he's actually been pounding the pavement, covering 1,510 km. The event has so far raised 719 million baht.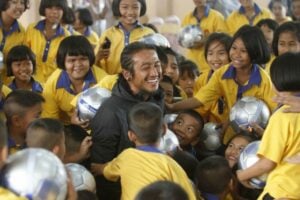 Phuket Land Transport launch new bus App
The Phuket Land Transport Office is launching a new application called "Bus Beam" connecting people with public transportations, gathering all the schedules for bus services around Phuket. There are 6 bus operators who have joined the application so far.
After a ceremony at Provincial Hall, an MOU was signed between Phuket Land Transport Office and the 6 operators who will be the first to provide bus schedules available on the app. The App is expected to be available in English and Chinese by the end of January.
"Phuket Land Transport Office aims to accommodate people by making it more convenient to check where the bus is along with its schedule so we created a portable App available on everyone's smartphone, both iOS and Android. This will also generate income for bus operators making it easier for locals and tourists to access the services," said Phuket Land Transport Office Chief.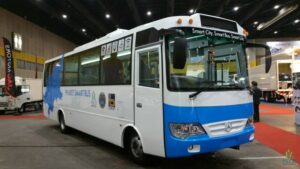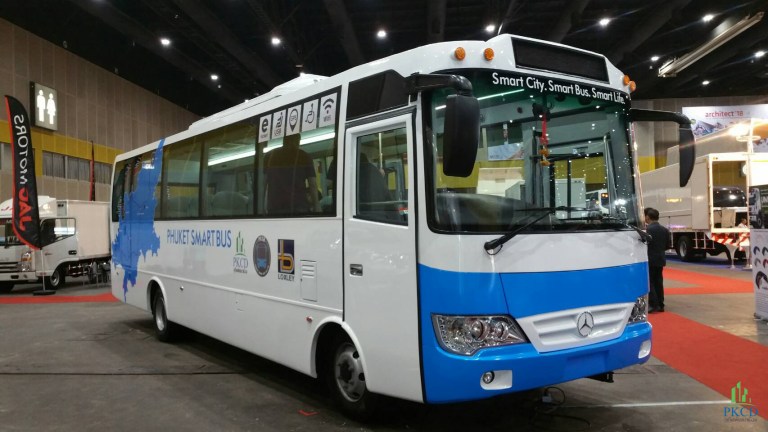 World and local news & weather updates every 30 minutes on The Thaiger, Phuket's 102.75 FM.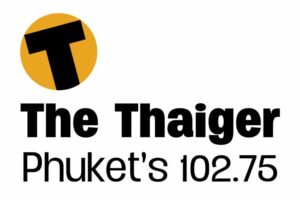 Keep in contact with The Thaiger by following our Facebook page.
Never miss out on future posts by following The Thaiger.
Cannabis could generate 8 billion baht for Thai pharmaceutical industry by 2025, expert says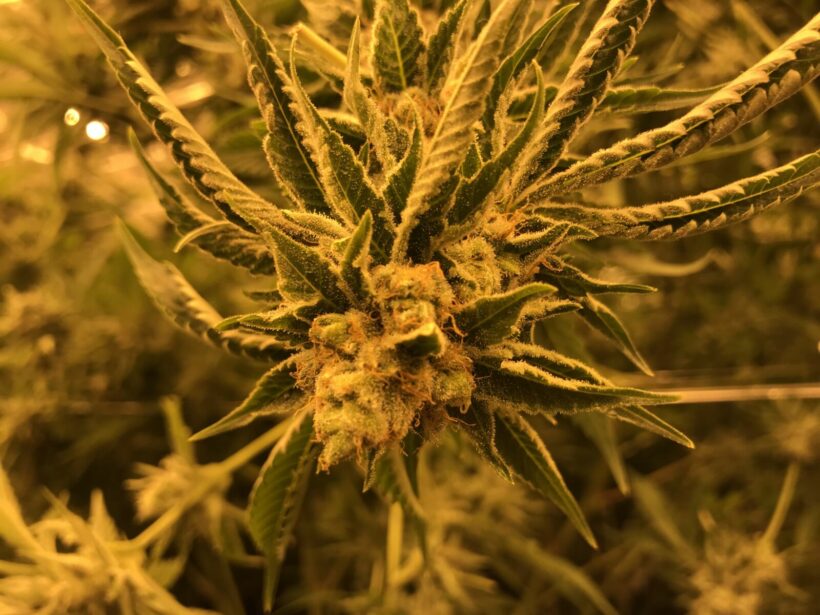 Cannabis could become a major cash crop in Thailand. An expert says the cannabis-based medicinal products could generate up to 8 billion baht for the Thai pharmaceutical industry by 2025. Medical cannabis has been legal in Thailand for the past couple years, but recently the government agreed to allow parts of the plant with very, low traces of the "high-inducing" component tetrahydrocannabinol, or THC, to be in medicinal products and food.
Cannabis-based medicines have been used as palliative treatment for some cancer patients in Thailand. Last year, nearly 1 million patients used cannabis-based medicines, according to an economist at Kasetsart University's Agricultural and Resource Economics Department, Ravissa Suchato.
Around 1.2 billion baht worth of medical cannabis was consumed last year, according to Ravissa, who led a recent study on the economic impact of commercial cannabis cultivation in Thailand. If the average consumption rises as expected, medical cannabis could generate 8 billion baht within the next 5 years.
"We believe marijuana has great potential as a cash crop because more patients will start using marijuana-based drugs soon."
In the past, Thai officials have discussed the opportunity to tap into the global cannabis market by exporting medical cannabis, but Ravissa says Thailand still has a way to go.
"Globally, the recreational use of marijuana has risen a lot faster than pharmaceutical use, so the prospect of exporting marijuana-based medicines from Thailand is still a long way off."
Parts of the cannabis plant that are rich in THC, like the buds, are still illegal and classified as a Category 5 narcotic. Trafficking the plant is still heavily criminalised. Just over the past few days, border patrol police in the Northeastern province Nakhon Pathom seized hundreds of kilograms of dried, compressed cannabis believed to have been trafficked across the Mekong River from Laos and destined for the South, possibly to Malaysia.
SOURCE: Thai PBS
Keep in contact with The Thaiger by following our Facebook page.
Never miss out on future posts by following The Thaiger.
Another drug bust near the Mekong River, 500 kilograms of cannabis seized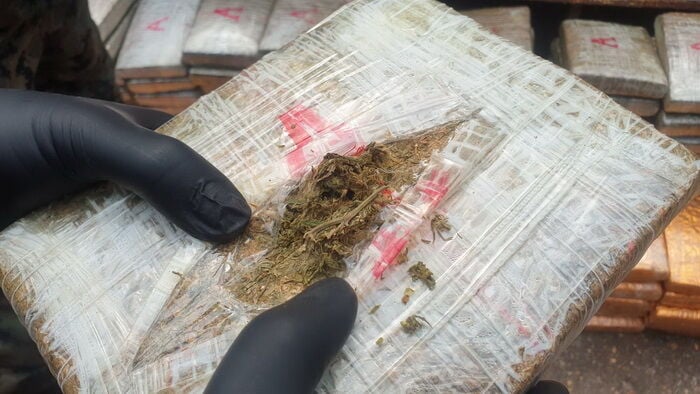 In another drug bust in Northeastern province Nakhon Phanom, police arrested a man and seized 500 kilograms of compressed cannabis. Just yesterday, border patrol police in the province seized 920 kilograms of compressed cannabis from a boat on the Mekong River. In both cases, police suspect the cannabis came from Laos, just across the river.
Police say they searched a black Nissan Navara pickup around 1am in the province's Na Kae district. Police opened the truck's bed cover and found 12 sacks with 500 packages of dried, compacted cannabis. Each package of cannabis weighed 1 kilogram, similar to the previous bust on the river.
28 year old Saravut Butngam was arrested. Saravut previously worked in construction, but has recently been unemployed. He allegedly told police that a man called him with an opportunity to make 50,000 baht. He was told to drive the pickup truck from a petrol station in the Na Kae district to a specified location in the neighbouring province Sakon Nakhon, police say. From there, another driver would take over.
Border police commander Sippanan Sornkhunkaew says he suspects the cannabis seized in the province was trafficked from Laos across the Mekong River. He says he believes the cannabis was planned to be trafficked to Southern Thailand and then smuggled across the border, possibly to Malaysia.
On Sunday morning, police confiscated 920 kilograms of cannabis from a boat on the Mekong River. When police approached the boat, men jumped off onto a smaller boat and fled the scene. The dried, compacted cannabis was wrapped in 1 kilogram packages.
SOURCE: Bangkok Post
Keep in contact with The Thaiger by following our Facebook page.
Never miss out on future posts by following The Thaiger.
Police seize 920 kilograms of cannabis smuggled across the Mekong River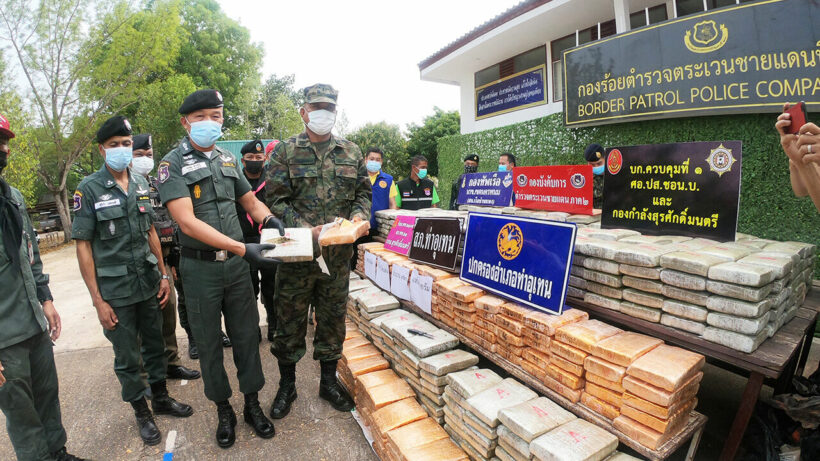 In a major bust on the Mekong River, notorious for drug smuggling, border patrol police seized 920 kilograms of dried, compacted cannabis from a boat along the Nakhon Pathom riverbank, bordering Laos.
Police were tipped off about a large shipment of drugs being trafficked across the Thai-Laos border. Police spotted a boat around 4am yesterday. When police moved in, men onboard the boat jumped onto a smaller boat and sped off. Police found 23 sacks filled with 1-kilogram packages of compressed cannabis.
In the recent months, police have seized more than 5 tonnes of cannabis. While the Thai government has been loosening measures on cannabis, allowing parts of the plant with low traces of the psychoactive component tetrahydrocannabinol, or THC, to be used in food and medicinal products, trafficking cannabis is still illegal. Cannabis with high amounts of THC is still classified as a Category 5 narcotic.
SOURCE: Bangkok Post
Keep in contact with The Thaiger by following our Facebook page.
Never miss out on future posts by following The Thaiger.