TUESDAY MORNING BRIEFING – All your local news in 3 minutes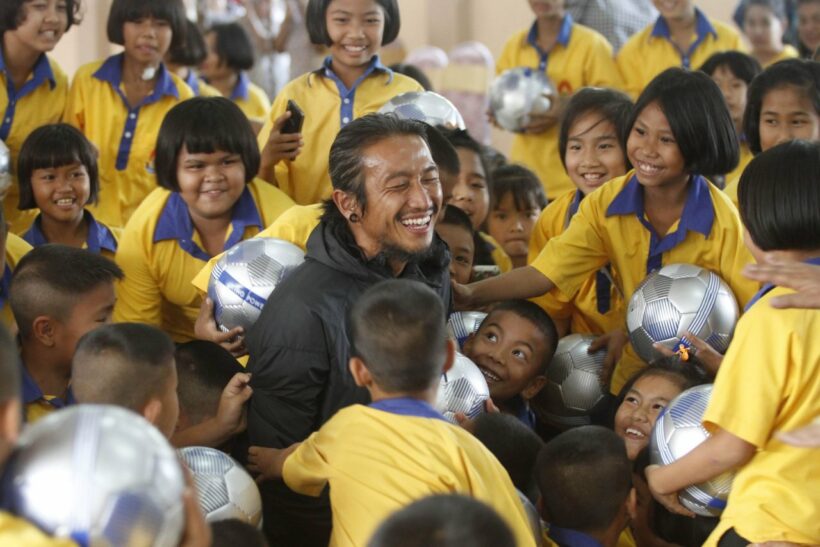 Welcome to your Tuesday in Phuket. Another excellent day on the way with only a 10% chance of rain later on. The forecast says 'Mostly sunny'. Back to work and school following your day off (if you were lucky enough to have a long weekend). Here's today's main headlines…
Change.org calls for General Prawit to step down
An online campaign has been launched with the objective of pressuring Deputy PM and Defence Minister General Prawit Wongsuwon to step down over his offhand comments about the death of a cadet that has seized national headlines. The campaign on Change.org says "Prawit should resign to take responsibility for what he said about the death of cadet Phakhapong Tanyakan.".
More than 1,400 people having signed their names in support of the petition so far. Phakhapong, an 18-year-old student at the Armed Forces Academies Preparatory School (AFAPS), died in suspicious circumstances at the academy on October 17.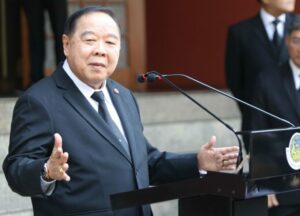 Australian plunges to his death in Pattaya
An Australian man has fallen to his death from his room at a Pattaya hotel.
The body of 63 year old Cook Philip James was found on the ground next to the hotel's swimming pool. Staff said he had been living alone in a seventh-floor room for many days. A Thai woman had visited him occasionally but she had not been seen for a while. The body has been sent for an autopsy at the Police Hospital in Bangkok.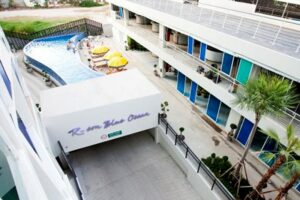 EU resuming politics contacts with Thailand
The EU say they're ready to resume political contacts "at all levels" with Thailand, more than three years after suspending them in protest at the military coup in May 2014.
The EU bloc says developments in Thailand this year, including the adoption of a new constitution and a pledge by junta chief Prayut Chan-O-Cha to hold elections in November 2018, meant it was "appropriate" to resume ties.But the European Union repeated its call for the restoration of full democracy and says it was still concerned about harassment of human rights activists and the curtailing of free speech in Thailand.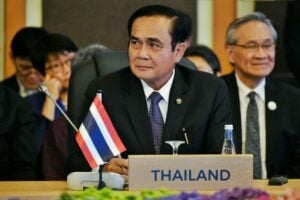 Seizure of 610 kilograms of 'Premium Gold' marijuana
The Royal Thai Navy's Mekong patrol unit has seized 610 kilograms of "premium gold" quality marijuana in Nakhon Phanom, as smugglers tried to cross the Mekong River.
Undercover officers staked out at a spot on the Mekong River by disguising themselves as fishermen. The officers saw a large boat crossing from Laos and, after identifying themselves, ordered it to stop. The boat's skipper instead drove the boat to a pier and then fled on foot into the darkness. 15 bags were found on the boat with 610 bars of dried, compressed marijuana in gold foil wrappers.
Police say the shipment was heading to the South to be smuggled to a destination in Europe, where it would have fetched 100,000 baht per kilogram.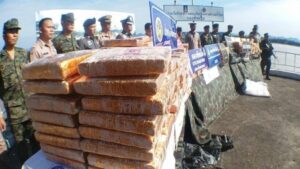 Toon comes down with a cold
Charity hero Artiwara "Toon" Kongmalai has been forced to take some time off after going down with a cold.
Toon had already taken Sunday off as a scheduled rest day after reaching Nan but was due to resume his run yesterday.
The musician's charity run has been going for 41 days, 32 days he's actually been pounding the pavement, covering 1,510 km. The event has so far raised 719 million baht.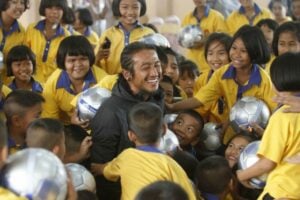 Phuket Land Transport launch new bus App
The Phuket Land Transport Office is launching a new application called "Bus Beam" connecting people with public transportations, gathering all the schedules for bus services around Phuket. There are 6 bus operators who have joined the application so far.
After a ceremony at Provincial Hall, an MOU was signed between Phuket Land Transport Office and the 6 operators who will be the first to provide bus schedules available on the app. The App is expected to be available in English and Chinese by the end of January.
"Phuket Land Transport Office aims to accommodate people by making it more convenient to check where the bus is along with its schedule so we created a portable App available on everyone's smartphone, both iOS and Android. This will also generate income for bus operators making it easier for locals and tourists to access the services," said Phuket Land Transport Office Chief.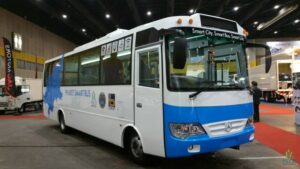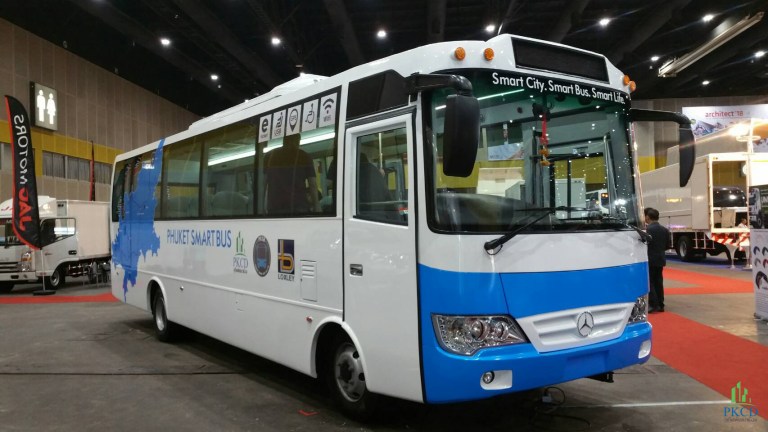 World and local news & weather updates every 30 minutes on The Thaiger, Phuket's 102.75 FM.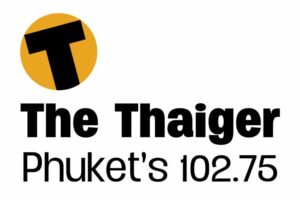 - Tim Newton
Bangkok: Invitation accepted – 30 political parties will meet for talks Monday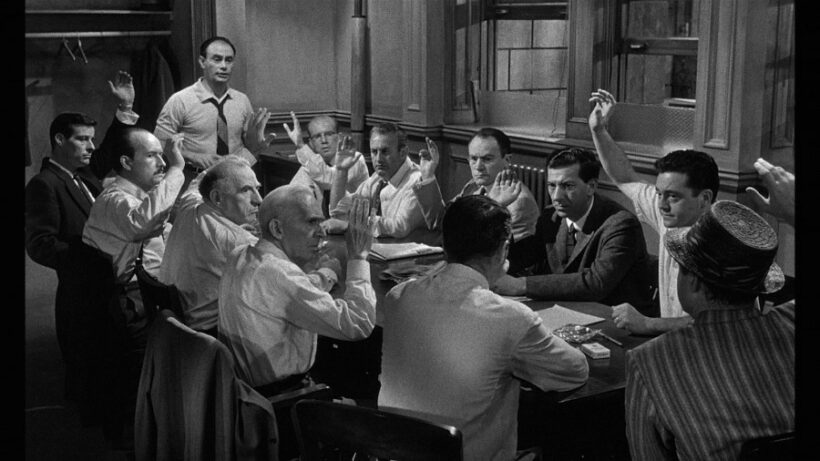 Thirty Thai political parties have accepted the invitation to meet Deputy PM Prawit Wongsuwan at tomorrow's (Monday) meeting hosted by the government. The government promised this 'getting to know you session' as part of the roadmap towards the next election, scheduled for February.
Gen Prawit says the meeting scheduled for June 25 will be attended by representatives of at least 30 political parties who have already accepted the invitation. Although attendance at the meeting is not mandatory, he said it would be ideal to have all parties, intending to run in the forthcoming election, take part in the discussions.
In the meantime, Election Commission secretary-general Pol Col Jarungwit Phumma says that conclusions derived from his discussions with Deputy Prime Minister for Legal Affairs Wissanu Krea-ngam regarding problems and obstacles faced by political parties will also be presented at Monday's meeting.
Meanwhile the Thai PM, speaking from his week of talk in the UK, re-iterated his commitment to a February date for the next election. Read the story HERE.

Chiang Rai: Rescue operation looking for 11 footballers and a coach trapped in a flooded cave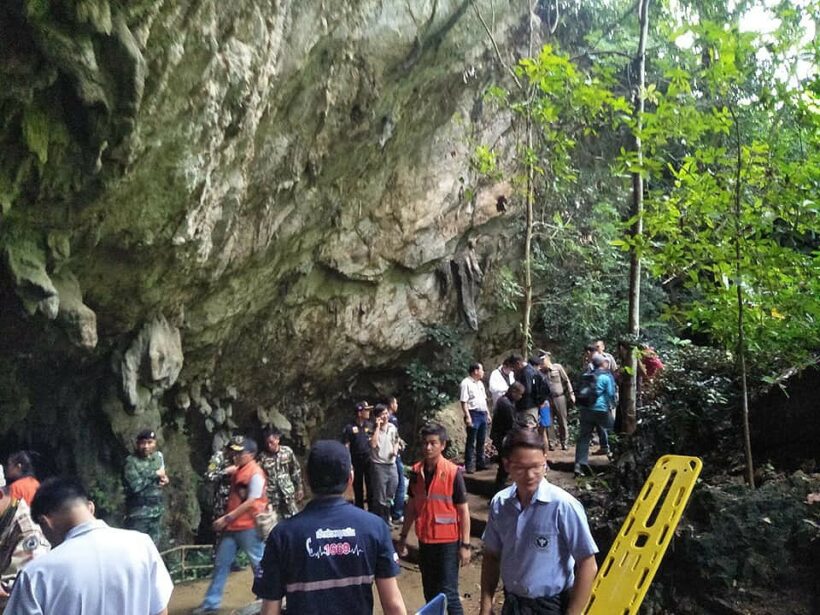 11 teenage footballers, along with their coach, have been stuck in a flooded Chiang Rai cave since last night (Saturday). Rescuers have been trying to get to the team who are trapped in a flooded cave in the region's Mae Sai district. The cave is located in the Tham Luang-Khunnam Nang Non national park.
The footballers are all from the Tambon Pong Pha and aged between 13-15. They went to the Luang Nang Non cave with their coach coach after finishing weekly training on Saturday afternoon. Thai PBS reports that 11 bicycles and a motorbike were found at the mouth of the cave by park officials at about 7pm on Saturday night.  Some backpacks and soccer shoes were sitting in baskets and attached to the bikes and motorbikes when rescuers arrived.
Park officials then contacted the chairman of the soccer team and asked him to come to the cave to identify the belongings and confirm if they belonged to his team.  He told the park officials that his boys and the coach went into the cave but then weren't able to get out after water from heavy rains flooded the cave entrance. He said he had sought help from emergency responders from the Mae Sai district.
The rescue team arrived at the cave but weren't able to get far because they didn't have the right diving gear to access the flooded cave.
The same team returned this morning (Sunday) with their gear to begin their rescue mission.
UPDATE: Up to 2pm Sunday rescuers have still no located the missing team and their coach.
SOURCE: Thai PBS and Love Mae Sai Facebook page.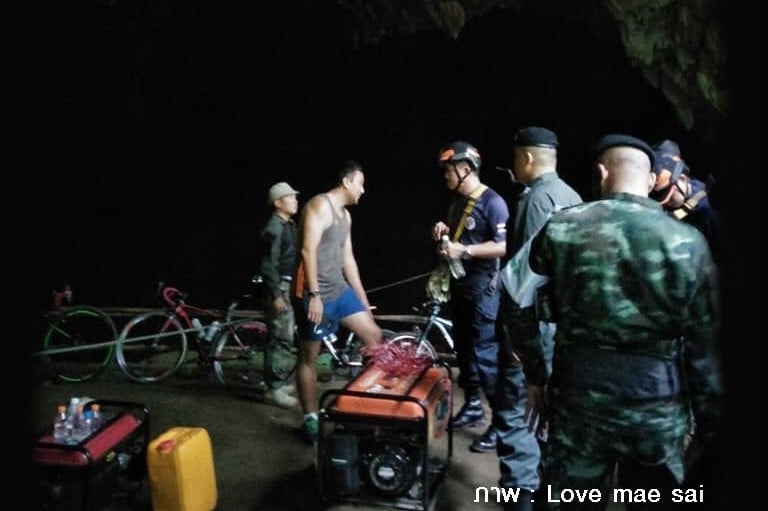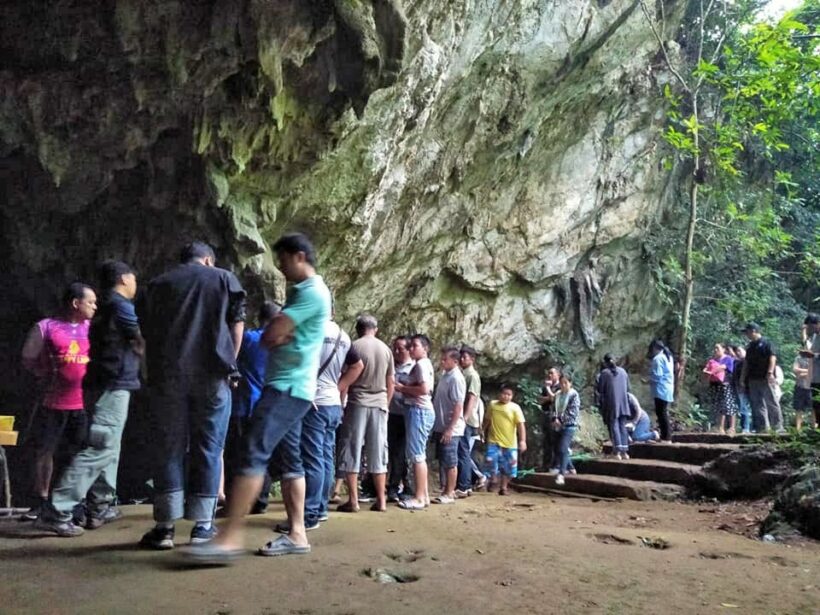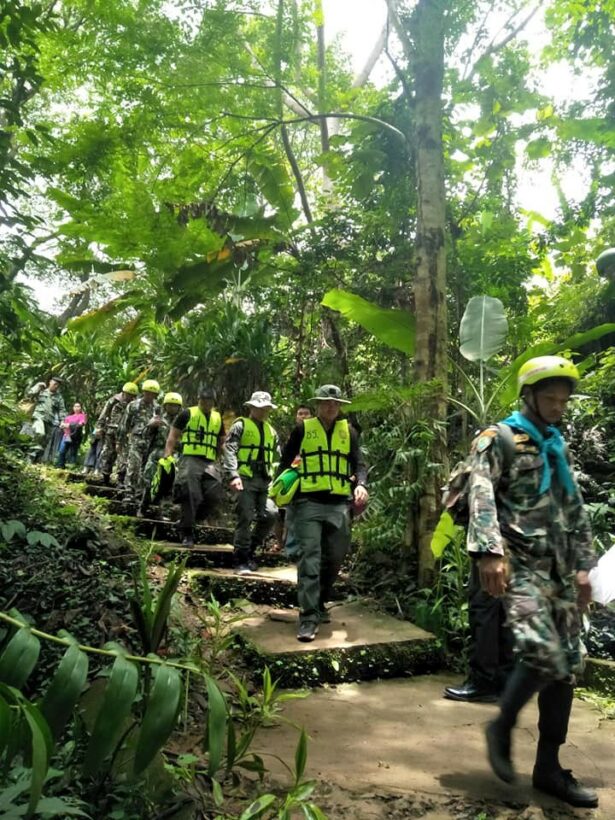 Chiang Mai: European tourist catches Legionnaires' Disease in hotel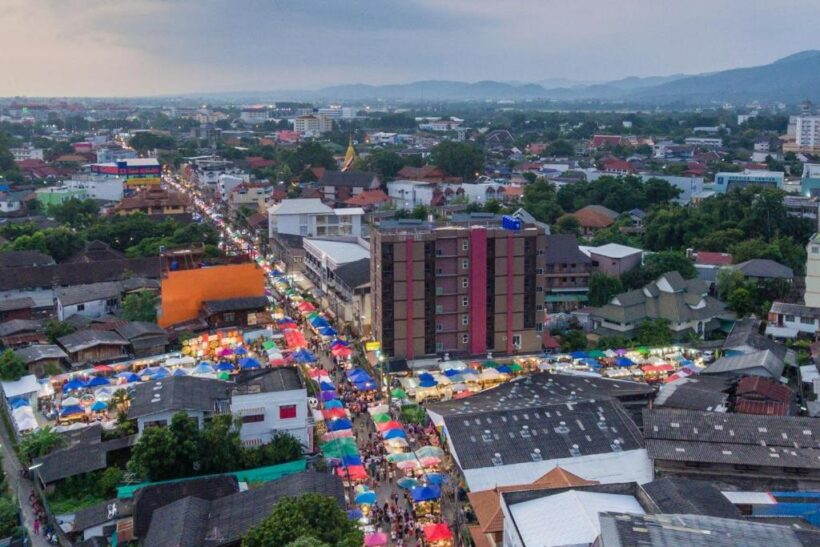 A European tourist, his nationality has not been named, has succumbed to the Legionnaire bacteria in a Chiang Mai hotel. A public health official in the northern city admits that the tourist went down with Legionnaires' Disease after staying in Chiang Mai. He says that foreigners tend not to have resistance to the legionella bacteria that causes the condition.
But added that Thais have a natural resistance to the bacteria (in researching the topic we couldn't verify any evidence of the health official's claims.).
Sanook is reporting that Dr Sumeth Onwandee, head of the Urban Institute for Disease Prevention in the northern Thai capital, said that the hotel's hot water systems including a reservoir for hot water, taps and shower heads were checked. The hotel was not named.
The bacteria propagates in temperatures of 32 to 35 degrees.
Infected people can develop a 'kind' of pneumonia. There are thought to be about 8,000 to 18,000 cases in the US each year. The disease was first identified after the 1976 American Legion convention in a hotel in Philadelphia.
Many legionnaires and other people died prompting one of the biggest disease investigations in US history.  There is no vaccine for the disease and prevention depends on good maintenance of water systems.
Dr Sumeth said that most Thais are immune though foreigners are more susceptible.
Sanook did not report on the condition of the tourist who contracted the disease.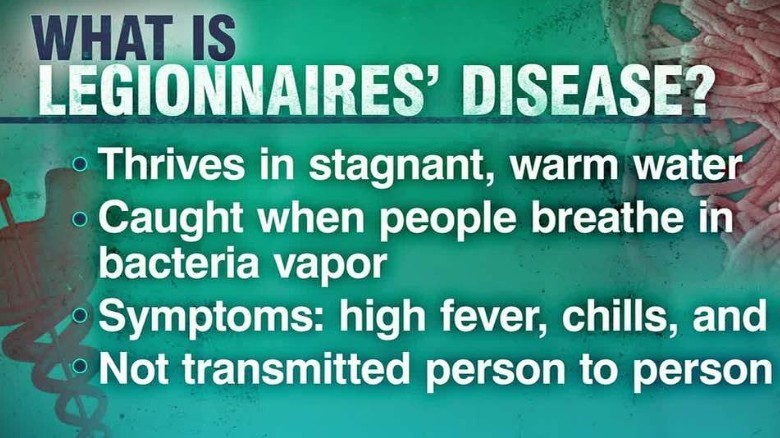 SOURCE: Sanook