250,000 baht in a day. Patong's para-sailing business.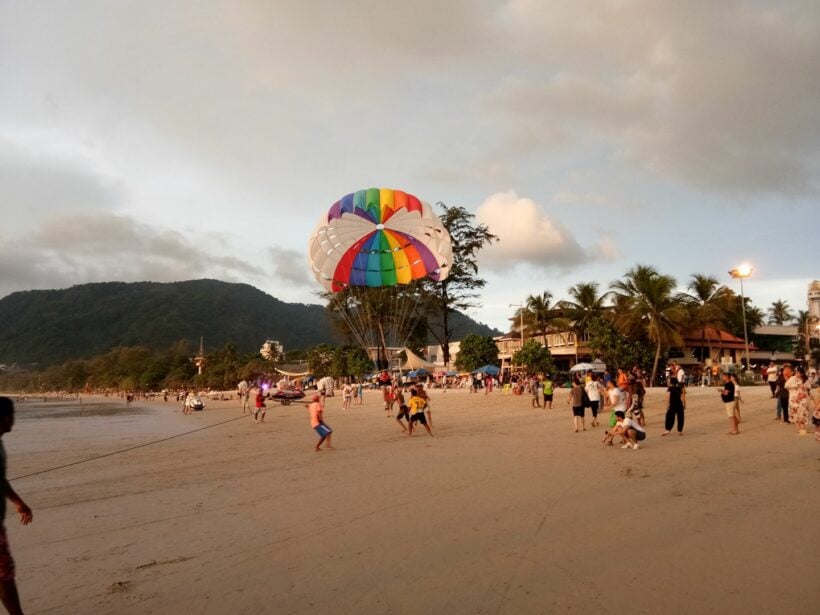 Following the death of Australian 70 year old businessman, Roger Hussey, in July and the subsequent investigation and promises for a 'crackdown' on the local parasailing industry, things appear to have settled back to 'normal'. Again. We have nothing against good people doing business in their own country. Most of the people involved seemed quite pleasant. We're just reporting what we witnessed.
In a one hour period on a typical Saturday afternoon – not particularly busy on Patong Beach – we watched the parasail vendors ply their trade almost directly in front of Bangla Road.
Over the hour from 5.15 to 6.15pm 26 people went up on a ride, that's nearly one every two minutes. There was a 30 second turn around between one customer landing, being unclipped and the next 'passenger' being clipped in and being dragged off into the sky for their two minute journey.
The entire system, run by five assistants, a few salespeople drifting around the beach with a multi-language flash card to drum up business and two in the speed boat, pocketed approximately 31,200 (based on their rate of 1,200 baht for a 'QUICK' ride and 1,500 baht for a longer ride). We presumed the two minute ride was the 'quick' ride. If they did this for an entire day, say, starting at 10am, then they had the potential of making nearly 250,000 baht per day. PER DAY!!!! Of course they're unlikely to do this roaring trade all day, every day. But they appeared to have no end of willing customers queuing up to fly over Phuket's busiest and least-clean beach.
Very efficient, and lucrative we figure. An income of twice the average monthly Thai wage, in an hour! They would need to pay fuel costs for the boat, maintenance on the boats, storage fees, presumably some 'thankyous' for being able to operate on a public beach in the first-place and wages to the assistants.
A few things leapt out at me whilst watching.
Firstly the 'jockey' who takes to the skies with the paying passenger has absolutely no attachment to the parachute at all. They go along for the ride for seemingly no reason. They don't assist with the landing – the ground assistants are there to catch and recover. They may do some sort of steering in the latter moments of the landing process but, really, the speed of the boat and the wind are in almost total control of the parasail's flightpath.
Secondly, the ground assistants can be a bit aggressive with people that walk through their 'domain' – the area needed for the take-offs, landings and tow rope (which is about 50 metres long). They were shooing tourists away to keep them away from getting hit by landing parachutes and the tow rope. They didn't appear to have had a lot of customer service training in regard to their handling of the tourists, whose only crime was walking along a public beach.
Finally, and most controversially, how in earth do these businesses operate on Phuket's public beaches when ALL the other beach 'commerce' was swept off the beaches with great fanfare post the 2014 coup and the crackdown on the sunbed and umbrella vendors? It could be argued that they're providing a service but just one beach had eight operators taking up large sections of a public beach for the purpose of making money, lots of money.
If there was any paperwork, receipts, contracts or insurance, we didn't see it. Would be happy to be informed if the operators have all the required paperwork in place – for their sake and that of their customers.
The same could be said for the jetski operators but we'll save their story for another day.
A lot was said and promised at the time of the Australian's death (after falling out of his harness into the shallows of Karon Beach) – a code of conduct, stricter safety regulations, inspections, paperwork. We saw little evidence of any of this and would like to ask officials and Phuket's Governor "what are you doing to protect paying passengers from this happening again"? And "how can these unsupervised adventure activities get permission to operate on a public beach when all the other commercial activities have been banned?"
We have sent these questions off to the various officials and will report their answers when we receive a response.
- Tanutam Thawan
Executed 26 year old had grilled chicken and rice for final meal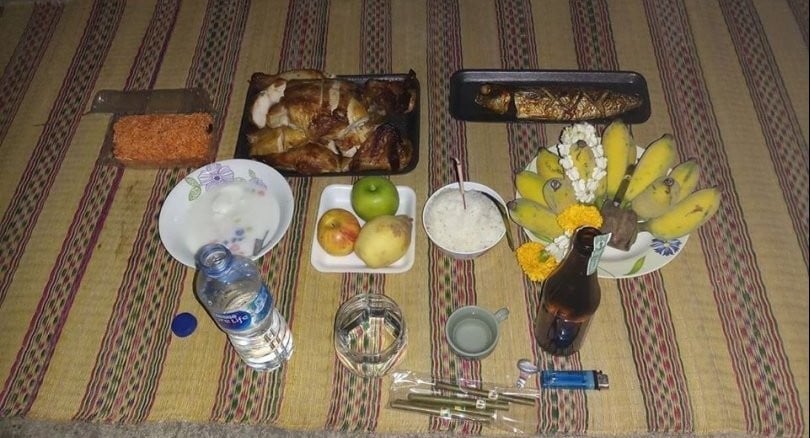 In the wake of Thailand's first execution in nine years, a few more details have emerged about the prisoner's last moments and of his family.
According to witnesses, the first man to be executed in Thailand in nine years was calm during the last few moments of his life.
Identified only as Thirasak by authorities, the 26 year old remained expressionless as he walked to a room for the fatal injection on Monday.
"We let him say farewell to his family that day," said Department of Corrections director-general Naras Savestanae. He said Thirasak also chose his final meal – grilled chicken and sticky rice – and after finishing it, was taken directly to the execution room.
Thirasak was executed by lethal injection six years after he fatally stabbed and robbed Danudej Sukmak, who was a 17 year old schoolboy in Trang at the time.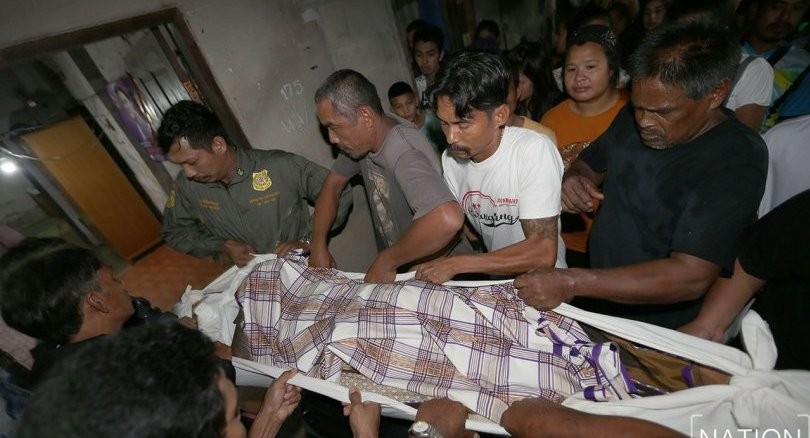 The victim's parents have never recovered from the pain of losing their son. At the time of the crime, Thirasak was 19 years old.
The execution broke the hearts of Thirasak's family members.
"He made one last call to Mum just before he entered the execution room – but she didn't answer the phone soon enough," one of Thirasak's sisters said.
She said Thirasak had, however, managed to talk on the phone to his first wife. They had two children together.
"When Mum answered the phone again on Monday, she was told to pick up his body. Mum hasn't stopped crying," the sister said.
Thirasak leaves behind his two wives, three children, his mother and sisters. His burial took place yesterday, immediately after his body was transported from Bang Kwang Prison in Nonthaburi to his hometown of Trang.
"I had never thought he would have been executed. Convicts of graver crimes are still alive," Thirasak's younger sister said yesterday.
His elder sister said she would have been able to accept his execution had other inmates on death row also been put to death.
"At the very least, prison officials should have allowed him to meet his family members one last time," she said.
The sisters said they had kept in touch with Thirasak throughout his imprisonment.
"When he was locked up at Trang prison, we visited him often," one of the sisters said. "But after he moved to Bang Kwang Prison in Nonthaburi, we could not make the visit due to travel expenses. We exchanged letters instead."
A recent letter from Thirasak mentioned his love and care for his family and also told his siblings to take good care of their mother.
"Living behind bars, my caring concerns cannot actually reach her," he said in the letter.
Thirasak had also intended to study while behind bars, according to his family.
ORIGINAL STORY: The Nation
mu Space wants to send your name to space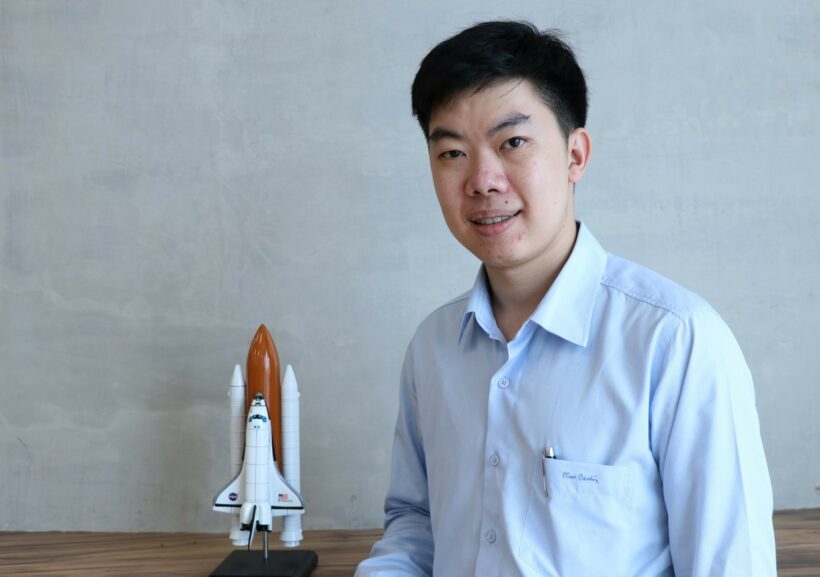 Space and satellite company mu Space is sending its first experimental payload beyond the Earth's atmosphere and it wants to include a list of space fans' names on it.
The Thai-based company is encouraging the public to write their names on a signature board installed at mu Space's booth (Experiencing Zone 4) during the Techsauce Global Summit. The event is happening on June 22-23 at The Centara Grand at Central World in Bangkok.
A video posted by mu Space on YouTube explains that the names gathered from the Techsauce Global Summit  will be flown to space.
"This space initiative is the first in Asia and this is something Thais should be proud of. It shows Thailand's capability to join the space race and create history", said mu Space's project lead Chaiyos Kosalakood.
"mu Space will send my name to space, your name, and the names of everyone who wants to join this space mission. This initiative is an initial step to make our dream of travelling to space a reality. We would like to invite everyone, both the local people and foreign expatriates in Thailand, to be part of this," Chaiyos continues.
If all goes according to plan, mu Space's payload will reach 100km above the Earth's surface, where a reduced effect of gravity or weightlessness can be experienced. 
mu Space's payload box weighs 11kg and will be stowed aboard a sub-orbital space rocket. Aside from the list of names gathered from the Techsauce Global Summit, the payload will include several scientific experiments from universities and space research agencies based in Thailand.
"Later on, we will open a competition for students to research and develop their own space products. The winning product will get a chance to be flown outside of the Earth. mu Space will make that happen," Chaiyos concluded.

Sadvertising: The art of making us cry and selling stuff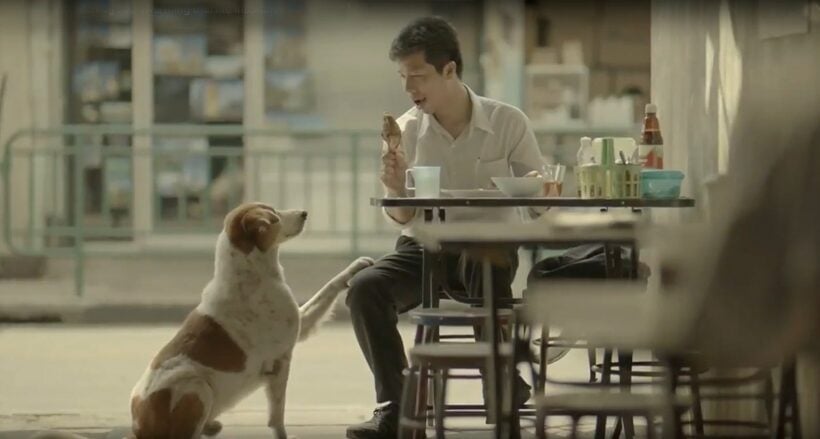 "Sadvertising is a consumer advertising trend in which ad creators are using a certain set of strategies to play on people's emotions and touch off feelings of sadness, melancholy or wistfulness. Touching or emotional advertising has become increasingly popular in recent years as companies work to create strong emotional ties around their products. This is based on a belief that advertising that elicits an emotional reaction from viewers is more likely to be shared, particularly online and over social media. By attempting to reach consumers on a deeper level, sadvertising represents an attempt to gain their attention in an increasingly ad-cluttered world."
Sadvertising is something that Thai marketeers do very well. There have been some famous 'Sads', like this one…
One of the big ideas behind 'sadvertising' is the sudden shift in advertising across generations. Not too long ago, comedy and laughter were the most common advertising strategies. Sadvertising is a kind of logical progression, although it doesn't really work the same way that comedy did. But sometimes you can combine the two…
While there is a lot of potential for innovating advertising to bring out a wider range of emotions, some experts point out that there are inherent limitations to sadvertising that do exist with comic advertising. While many forms of comedy can be considered harmless in advertising, sadness is, at its heart, a negative emotion based on negative outcomes, which is something that marketers have classically avoided.
That means that in sadvertising, marketers must walk a fine line between tugging at consumers' heartstrings and making them feel depressed. And, mostly of course, they and make sure you have that happy ending.
Here's one more (there are plenty of others). Have your handkerchief ready for this one…