Thai virology expert says no need to panic over new swine flu threat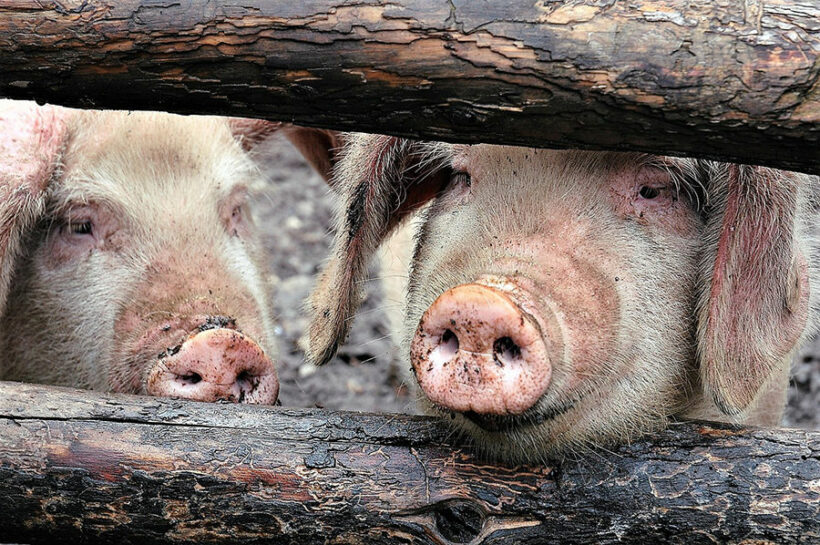 One of Thailand's leading virologists says that while the new swine flu recently discovered in China does have the potential to become a pandemic, there is no reason to panic at this stage. However, Dr. Yong Poovorawan adds that the catchily named G4 EA H1N1 virus is a mutation of the H1N1 virus, which took hold back in 2009. Because of this mutation, humans would be unlikely to have any immunity if it were to jump from pigs to people.
Meanwhile, speaking at a Senate hearing in the US, the director of the National Institute of Allergy and Infectious Diseases, Dr. Anthony Fauci, says the virus is being closely monitored, agreeing that it shares similar properties with both the 2009 virus and the 1918 flu pandemic.
"They're seeing the virus in swine, in pigs now, that have characteristics of the 2009 H1N1, of the original 1918, of which many of our flu viruses have remnants, as well as segments from other hosts, like swine."
A report in Asia One says that the virus has been shown to grow and reproduce in the cells of human airways. Writing in the Proceedings of the National Academy of Sciences journal, leading scientists say those working in the swine industry should have their health closely monitored and measures to control the spread of the new swine flu should be put in place as a matter of urgency.
Researchers cite two cases, one in 2016 and one in 2019, where swine flu appears to have infected humans, one a 46 year old, the other a 9 year old child, both of whom had neighbours who had raised pigs. It's understood this latest virus has been increasing in pigs since 2016, but Amesh Adalja from the John Hopkins Centre for Health Security says the threat of a pandemic has not always been centre stage in the news like it is now.
"We've always had potential pandemic flu viruses that we worry about, they just don't have a media moment like pandemic viruses are having right now. This is one of the flu viruses we'll have to keep track of, and watch, and understand what its potential might be for causing human infections, just like we do for H5N1 and H7N9, which are the other two potential pandemic flu viruses that we've also been tracking."
17 medical staff isolated due to dishonest Covid-19 patient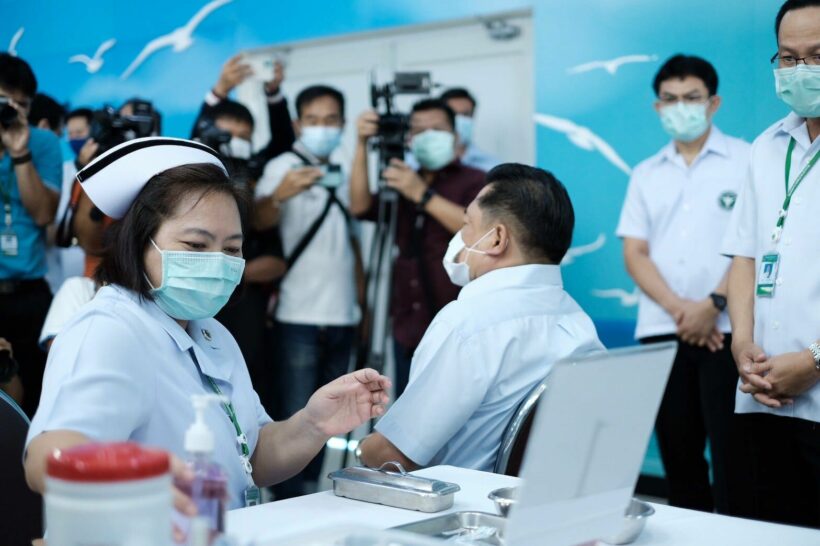 The already-strained Samut Prakan provincial hospital isolated 17 medical staff members today after a patient was dishonest about interaction with a Covid-19 infected patient. The patient was not forthcoming with details about coming in contact with a person that had been diagnosed with the Coronavirus. As a result, the hospital announced the mandatory quarantine of 17 medical staff members who had come in close proximity with the patient. In total, 2 doctors, 6 medics, and 9 nurses had to be relegated to self-isolation and removed from the hospitals already thinly spread staff roster.
In a Facebook post just 2 days ago, the hospital announced a sweeping reduction in services to handle the increase in Covid-19 infections. They announced they will no longer take customers from outside of the Samut Prakan province, nor are they doing any surgical procedures that are not urgent. They are advising only the sickest patients come to the hospital in person, offering a mail service with the post office to send medications and fill prescriptions.
Losing 17 medical staff members – doctors, nurses and medics – at such a crucial time will put a heavy strain on the hospital, especially if Covid-19 infections continue to spread. Samut Prakan province reported 27 local Covid-19 infections plus 13 more who transferred to Samut from other provinces, for a total of 40 new Coronavirus cases today alone.
The hospital reminded everyone that failure to disclose information about your Covid-19 infection or contact with any infected people or high-risk location can be prosecuted. Violators may be punished by up to 20,000 baht in fines and possible further legal action. The provincial hospital issued several requests for truthfulness on their Facebook page, stressing that dishonesty harms your own medical care, along with the much-needed medical staff, and only helps proliferate the spread of the Covid-19 pandemic's third wave in Thailand.
SOURCE: Thai PBS World
📱 Download our app on Android or iOS for instant updates on your mobile
📧 Subscribe to our daily email newsletter
👍 Like/Follow us on Facebook
🔔 Subscribe to or Join our YouTube channel for daily video updates
Thai herb studied for alternative Covid-19 treatment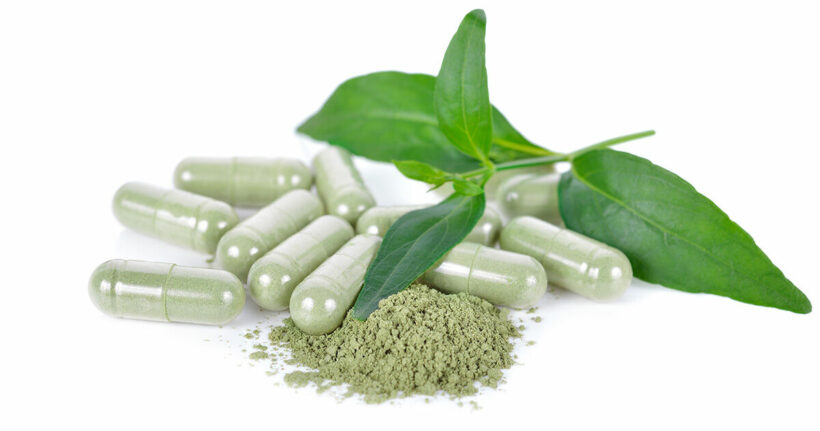 A study on the efficacy of a Thai herb for treating Covid-19 will move forward after a trial which alternative medicine officials say had promising results. Although, the trial was basic and only involved 6 people.
Initial results show that the herb "andrographis paniculata," or "fah talai jone" in Thai, can improve patients' conditions and relieve symptoms without major side effects.
The second phase of the study aims to confirm whether the herb is efficient and safe in treating the patients alongside standard treatment, according to the Department of Thai Traditional and Alternative Medicine.
Following the new wave of infections last month, the department teamed up with Samut Prakan Hospital to launch a pilot study, but just on 6 patients. The 6 Covid-19 patients were given 180 grammes of the herb extracts each day. By the third day, their conditions of cough, sore throat, phlegm, runny nose, muscle pain, and headache had gradually improved.
SOURCE: Bangkok Post
📱 Download our app on Android or iOS for instant updates on your mobile
📧 Subscribe to our daily email newsletter
👍 Like/Follow us on Facebook
🔔 Subscribe to or Join our YouTube channel for daily video updates
Efficacy of Covid-19 vaccines will drop during mass inoculations: Thai virologist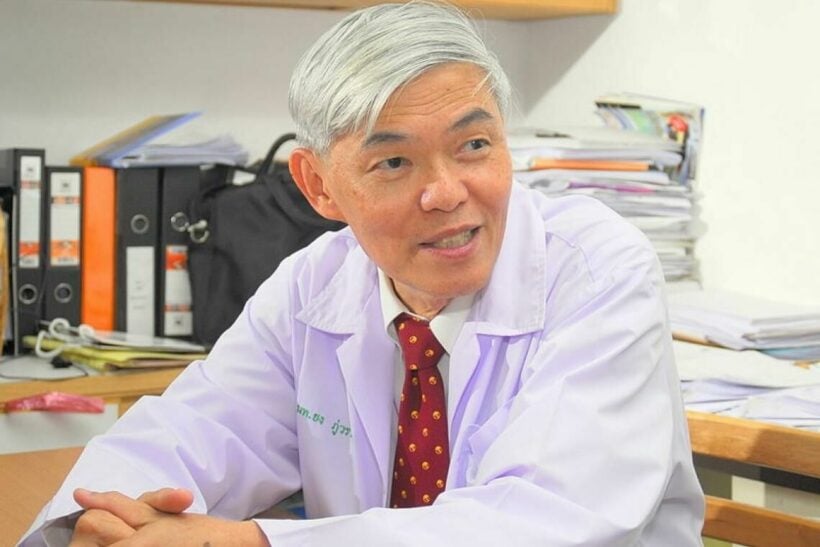 Thai virologist Dr. Yong Poovorawan from Chulalongkorn University, has spoken about claims that the efficacy of every vaccine available today, including Covid-19 vaccines, tend to lower after being used in mass inoculations, compared to the findings from the laboratory during human testing trials.
He recommends that people should not rely solely on the vaccines alone because uncertainty will remain during the roll out phase of the new inoculations.
"The best way to protect themselves is to practice basic safety standards as we usually do today… wearing face masks all the time when going outside and in crowded venues, regularly washing hands, and maintain social distancing."
On his Facebook page, Dr. Young cited the case of Hepatitis B vaccines that claimed between 94-95% efficacy. But after use on mass populations, its efficacy dropped to about 80%. He believes this trend will be the same as Covid-19 vaccines.
"Although the manufacturers claim the vaccines' high efficacy, that is just the laboratory results. In practice, several variables may cause lower effectiveness of the vaccines."
He also says that the real effectiveness of Covid-19 vaccines, both the American from Pfizer and the Chinese from Sinopharm will be known soon after the populations of Israel and UAE have been inoculated in large numbers already.
SOURCE: Thai PBS World
📱 Download our app on Android or iOS for instant updates on your mobile
📧 Subscribe to our daily email newsletter
👍 Like/Follow us on Facebook
🔔 Subscribe to or Join our YouTube channel for daily video updates