Soi Dog assisting displaced animals in flood-ravaged north east Thailand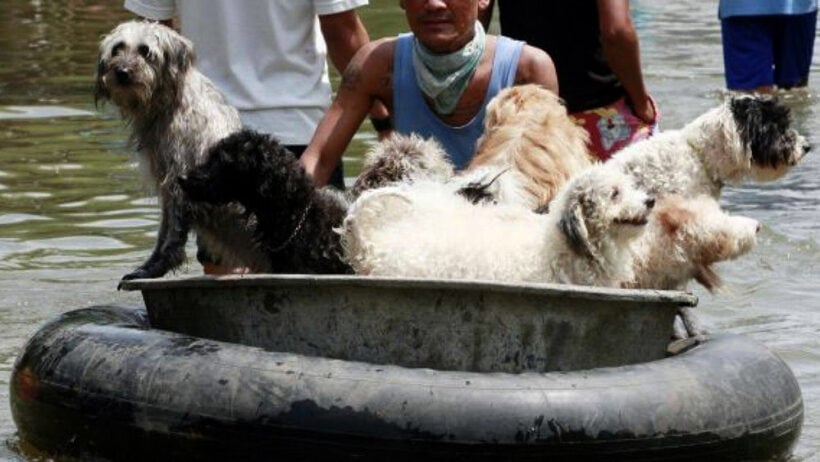 PHOTO: Fox News
The record flooding in September in the province of Ubon Ratchathani, north east Thailand, lead to the destruction of many homes, the fleeing of hundreds of people to safe areas and the subsequent leaving behind of many owned pets, as well as the displacement of a large number of stray animals who live in the area.
The Soi Dog Foundation has cooperated with the Department of Livestock Development in Ubon Ratchatani to help both the domestic and stray animals affected by the floods. 
Focusing on their well-being, especially dogs, the foundation joined the campaign to raise help using the #SaveUbon hashtag with Facebook fan page posts, and supported with the donation of 10.8 tonnes of dog and cat food, and 5 bamboo pavilions for stray dogs stranded in an open space without protection from the sun at the area of ​​Tha Kok Hae temple, Muang District. There are still many dogs that need to be taken care of.
Soi Dog has also provided a mobile sterilisation clinic to neuter and vaccinate these dogs from both Muang and Warin Chamrap districts throughout October.
Together with Chomromkhonraksard Ubon (Ubon Animal Lovers Club), Soi Dog is also helping to find owners of the dogs that became lost during the flooding. The foundation had moved 60 dogs to house of Ms.Orathai Saisena, an Ubon Ratchatani woman who has a history of helping stray dogs around the town by providing temporary shelter at her home, including many dogs in the area which were scattered after the floodwater receded.
Right now, Soi Dog and the Ubon Animal Lovers Club are coordinating to help reunite owners and pets.
For further information about Soi Dog, and their work, click HERE.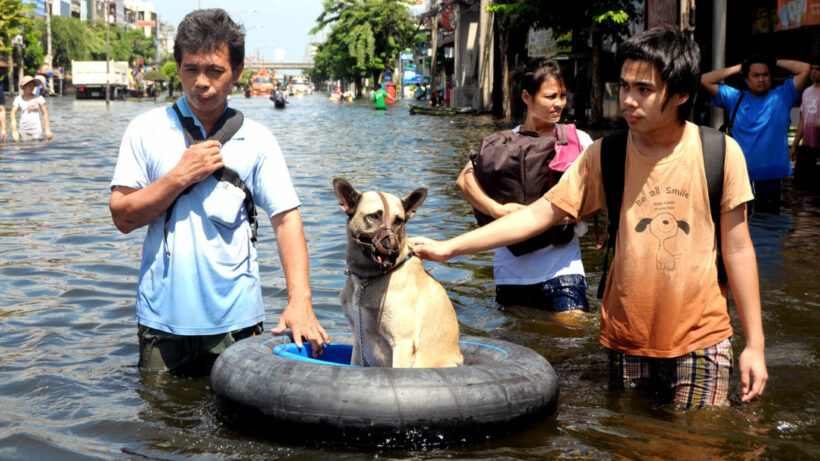 PHOTO: grist.org
Keep in contact with The Thaiger by following our
Facebook page
.
Mother and daughter arrested over 7 million baht fortune-telling scam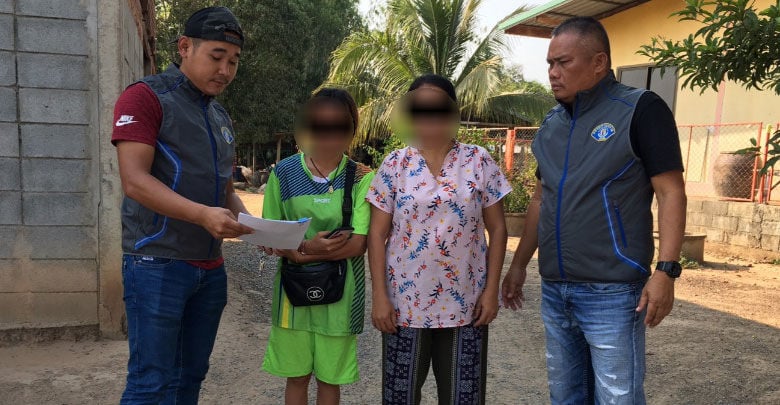 Appears the pair weren't smart enough to predict the police coming to their door.
A Thai fortune teller and her daughter have been arrested after charging a customer more than 7 million baht for predictions and forecasts about their life. Normally, fortune-telling sessions, popular in Thai life, range between 100 and thousands of baht, depending on the popularity of the fortune teller and the methods they use.
And then there's the fortune tellers who adorn their predictions with additional elaborate rituals than push up the price. 48 year old Samorn and her daughter 19 year old Sukanya were arrested with and arrest warrant from the Roi Et Court, north-eastern Thailand.
Samorn aka. "Auntie Doctor" rented a space at a Roi Et market in 2018. Sukjai was one of her victims that walked in and decided on a session. Samorn informed Sukjai that she had bad luck in her life, according to the cards, and that she "will be unhappily burdened with a heavy problem".
Samorn offered to help her get rid of her bad luck but (surprise) she would have to purchase offerings for the ritual.
To make things even easier, Samorn claimed that Sukjai didn't have to be with her when the ritual was being done. Instead would send a photo confirming the ritual had been completed. But Samorn kept calling Sukjai with more warnings about impending bad luck, including references to members of her family.
Now time to super-size the scam!
Samorn stated that she could solve ALL of Sukjai's bad luck. Over a period of 4-6 months in 2019 Samorn had used her daughter's bank account to bank the money transfers from Sukjai. The full amount totalled 7,285,622 baht.
Police investigated Samorn and Sukanya and discovered they used the same scam with other victim, taking advantage of their lack of education and personal sadnesses There were 2 other victims in Samut Prakan province with damages totalling 220,000 baht. In the case of one of those victims Samorn returned 170,000 baht in exchange to not take the case to court, according to Thai Residents.
The fortune telling gang told police they'd used the money for gambling, online casinos, had purchased 2 vehicles and renovated their home in Roi Et, so the money was all gone. The pair have been sent to the Pathumrat Police Station for prosecution.
SOURCE: Thai Residents | INN News
Keep in contact with The Thaiger by following our
Facebook page
.
Udon Thani thief arrested after "invisibility spell" fails to work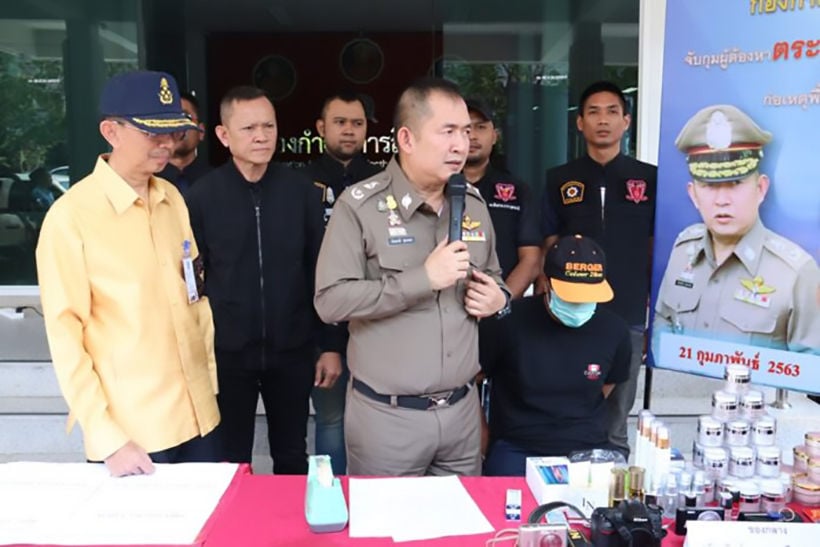 Police in the northeastern province of Udon Thani yesterday arrested a thief claiming to have magical powers, after his "invisibility spell" failed to work. Thirty-two year old Anurak Promwang claims to have used the spell successfully many times in the past, and blames the removal of his trousers for his arrest. Security footage captured the thief in action, including the moment he left the building wearing just a shirt and underwear.
Officials say the Theerada Pharmacy in Udon Thani City was robbed. Security footage not only showed the thief in his underwear, revealing tattoos on his legs, but also his Toyota truck. At the suspect's home officers found evidence including the truck, pliers and screwdrivers used to break into the store, cosmetics, and pharmaceutical products. They say this is not Anurak's first time robbing a store and believe he has robbed at least 10 other businesses in the area.
Anurak was jailed 13 years ago for a drug offence. When released, he worked as a delivery driver in Bangkok, later returning home to Udon Thani to stay with his wife, with whom he had a child. Anurak told police he entered monkhood for eight years, during which time he "learned magic and got tattoos" that could help him. He says he mastered the "invisibility spell," allowing him to rob at least 10 businesses without being caught.
Anurak believes he was just unlucky this time. While he was breaking into the shop, his trousers ripped and he wasn't able to walk comfortably, so he took them off, leaving him in his underwear and exposing his tattoos. He believes this is the reason the spell didn't work and he was caught on security footage.
SOURCE: Thai Residents
Keep in contact with The Thaiger by following our
Facebook page
.
Principal beats 10 year old, threatens to kill him and "eat his liver with whisky"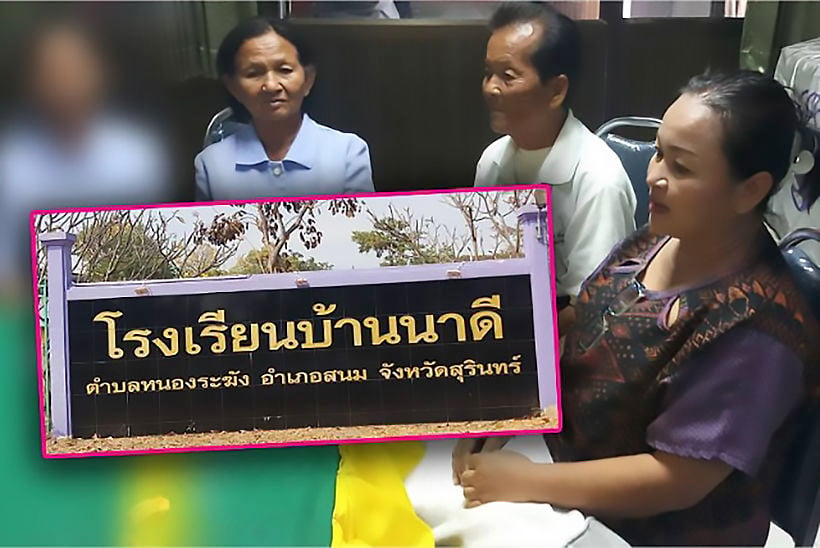 A grandpa in the northeastern province of Surin couldn't take it anymore and decided to file a police report after a school principal gave his 10 year old grandson a head injury. The statement alleges that the principal threatened to beat the boy to death and to "eat the child's liver with whisky." 83 year old "Supon" filed the report at the Sanom Police Station in Surin Sanook News Team reports.
Supon alleges that the principal called his grandson in for a talk, and beat the boy on the head and arms so badly that the boy ended up with a bleeding 10 centimetre head wound. Officials went to inspect the school and a meeting took place with the school's principal during which he admitted that the report was true.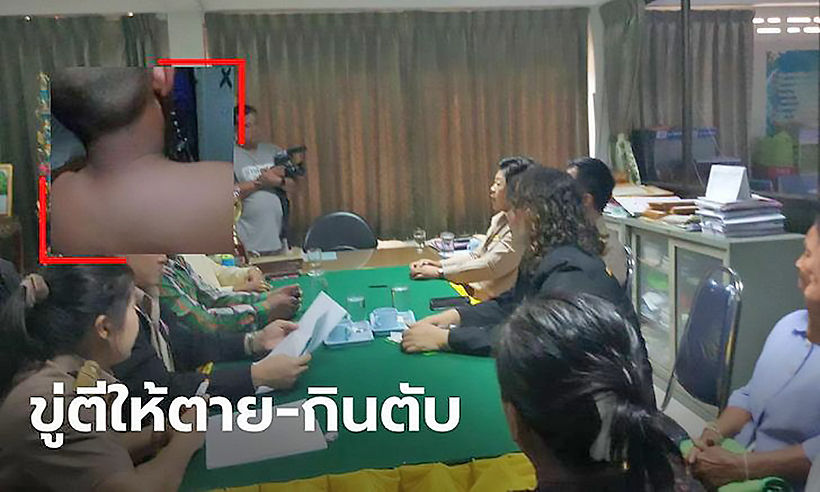 Supon complained that what happened to his grandson shouldn't happen in this day and age. The principal says he hit the child because he could no longer handle the boy's behaviour. Every day the boy would be called in to meet the principal at least 3 times. He was angry and told the child that he should be beaten to death and his liver eaten with whisky. This scared the boy so badly he refused to go to school for 3 days.
Nattanee Anusasnan an official of the Provincial Social Development and Human Security Office, stated that the topic is very sensitive. "The boy is young and he is still learning. No matter how much he is acting out there should be a better solution than violence. Parents should understand if a child prefers book study or sports and choose appropriately the school that matches the child."
She hoped the boy's parents and the principal could come to an agreement, but the case will be dealt with by police and according to law.
SOURCE: Thai Residents | Daily News
Keep in contact with The Thaiger by following our
Facebook page
.