Top 10 things the internet has replaced, or destroyed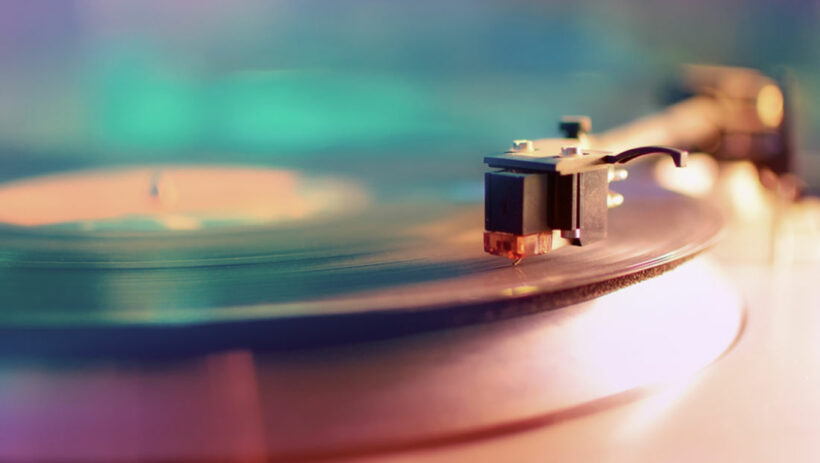 The internet continues to change everything, for better or for worse. Whilst it's creating entire new industries it's also putting a lot of people out of work and killing older business models. Add this to the rise and rise of smartphones as a source of just about everything, and you have a completely disruptive situation. The genie is out of the bottle and there's no turning back.
We can be nostalgic and try to assure ourselves that it 'was better in the old days' but, in most cases, the newer internet deliveries of old business models are much better, much more convenient and much cheaper, often free.
Warning: If you're under 30 you may need some explanation of some of these things.
Here are 10 industries that have been changed forever or completely killed off.
1) Telephones/Landlines
There was a time when we spoke on a plastic receiver, in a fixed location in our home. Or if you were really Gucci you might have had multiple phones scattered around the home (we won't get into those hand-sets next to the toilet in hotels).
You can't blame people for replacing their home phone with something that fits in their pockets and does the same thing, and so so much more.
Landlines used to be in 9 of every 10 homes. That situation is drastically changing as the cost, flexibility and quality of calls from a smartphone changes everything. Goodbye landlines, hello mobile phones/messaging/social media/chat lines.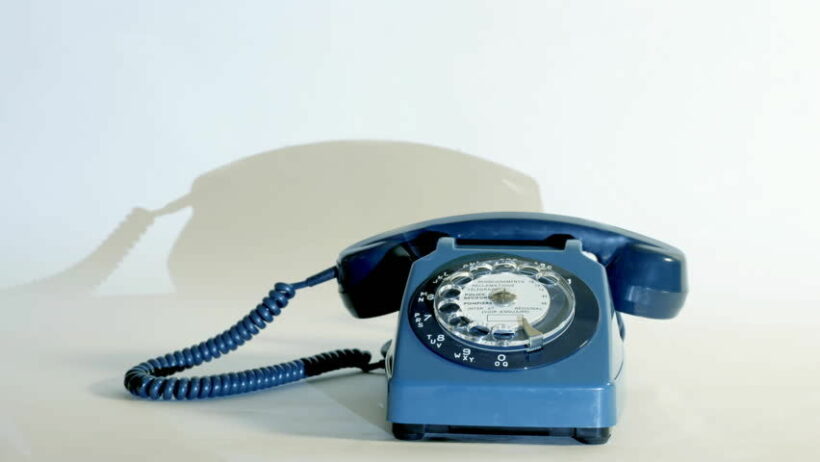 2) Print Journalism
Check out Newspaper Death Watch to check the daily list of banners that are either closing forever or trying to adapt to the online world. Print publishing, once part of the mainstream triumvirate of print, radio and TV, is now truly niche – expensive, irrelevant, late, labour-intensive, environmentally-unfriendly and loaded up with 'advertorial' to try and pay the bills.
On the other hand, the internet is a lot more accessible, easier to navigate, mostly free, caters to the reader rather than the advertiser, is almost instantaneous and timely.
So newspaper publishers just drag their old business model over to the web and 'job done', right? Not even close. Making money online is much more difficult, and just replacing the printed ads with online banners doesn't work.
Most smaller newspapers-going-online fail whilst the built-from-the-ground-up online news and information providers have a much better chance of succeeding. There is a whole new breed of larger and smaller news organisations and aggregators that have much better circulation/reach/eyeballs than the old printed version. They also represent a much broader view of the world, mostly with opportunities to interact.
The good news is that the new 'news' business models have a LOT less impact on the environment and save millions of trees being pulled down.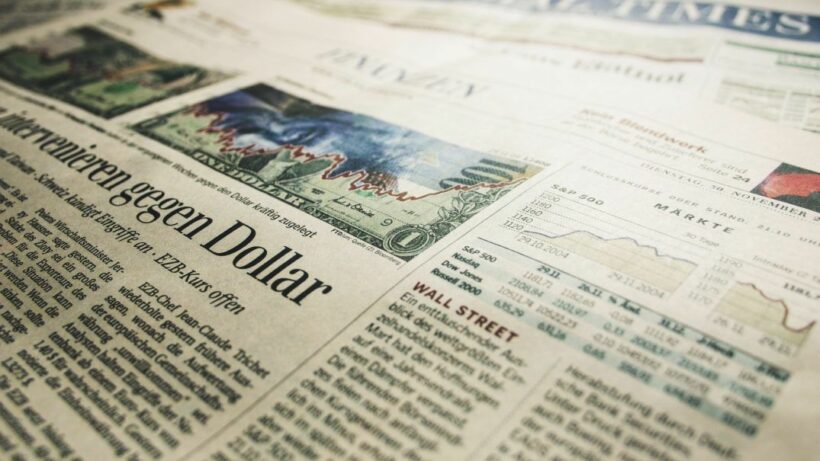 3) Cable Television
Netflix. One brand says it all and the hugely popular online streaming service, and others, is killing cable. Cable will still exist in some locations but has been superseded by a much more attractive and dynamic, and better quality, new range of online services. Hopefully it will slowly rid our landscape, particularly in Thailand, of the hideous black cabling that is part of the old 'cable' network.
The prices are lower, the quality is better, the range is greater. And you can watch things when you want to and pause to grab a snack.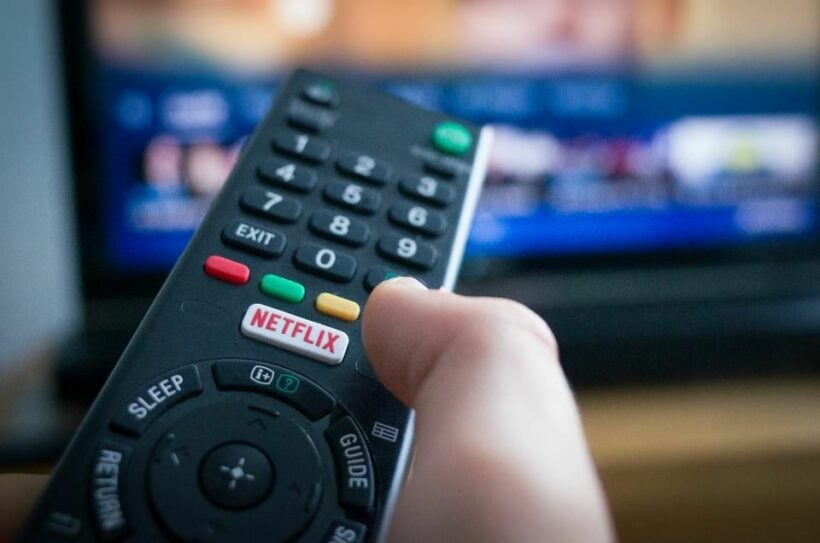 4) Music
Video killed the radio star. Well, not quite. But the internet has made even more profound changes to the music industry than just about anything else we can think of.
It's not the first time the music industry has had to cope with change. From cylindrical drums, to bakelite records (7″ and 12″), to CDs, mp3 files and now online streaming. Music sharing services initially disrupted (or panicked) the music industry and then iTunes and other paid services started building a new, sustainable business model.
One thing, sadly, remains the same – the artist is usually at the bottom of the food chain in and the final recipient of any residual profits. But iTunes, Pandora, Spotify, YouTube, torrents (illegal and legal) are where the music industry happens now. The quality is better, the supply almost endless, the delivery is instant.
Google, YouTube and iTunes are now the defacto 'record company' and are the source of a huge library of music of all styles, from the past and new. It probably also means that if you don't have a fabulous music video to go with your music you're unlikely to reach a profitable audience.
But, like every other industry that's been affected by the internet, creative and clever people have been able to reach out with the new tools and have, at least, the opportunity of reaching new audiences beyond borders.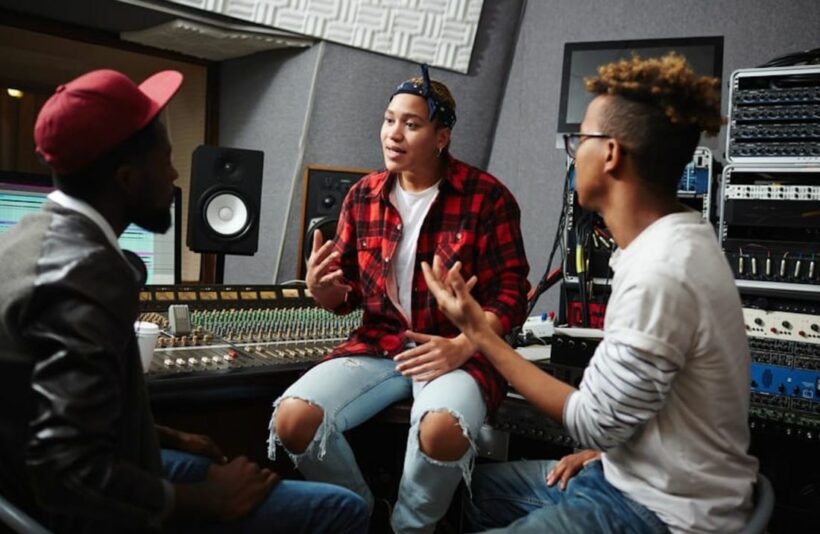 5) Porn
Old – Porn magazines.
New – Pornhub.com and a million other online services.
Enough said.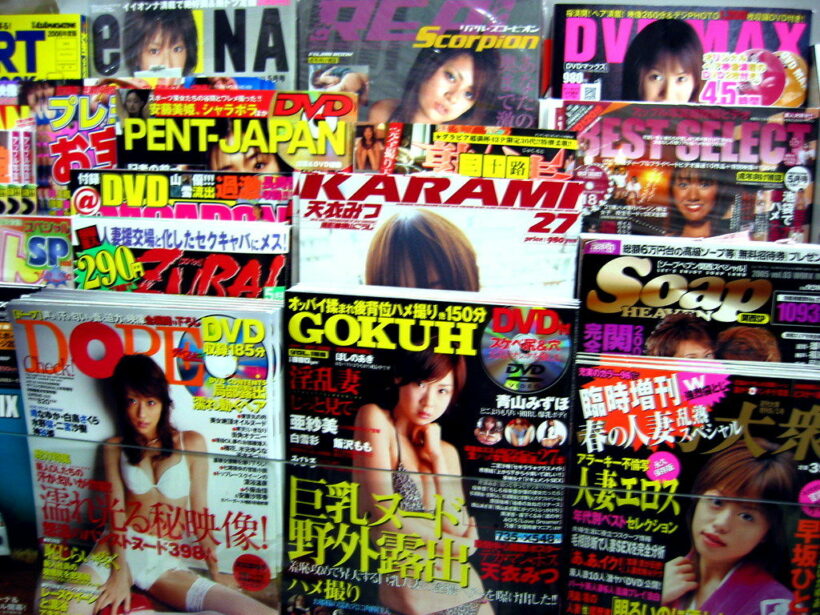 6) Travel Agents
We used to trot down to the local travel agent, flick through the glossy brochures and then 'consult' with our friendly, local travel agent before booking the flights and accommodation. All that 'booking' stuff was done by a pleasant travel agent.
Now our smartphones and laptops are our travel agent. Everything from info, reviews, booking platforms and reports on aircraft arrivals. EVERYTHING for your next holiday can be done with the internet.
In the US, as of 2013 there were only 13,000 travel agents remaining. That was down from the 34,000 peak in the mid-90s. That remaining 13,000 is expected to drop another 70% by next year. Travel agents have become a luxury rather than a necessity. Of course some people will still like to get all the 'details' sorted by someone else so some travel agents will exist in a niche market.
One of the world's largest and most iconic travel companies, the 178 year old Thomas Cook Travel, declared itself insolvent on September 23, 2019.
7) Encyclopedias
Mention "Encyclopedia" and most people under the age of 30 will have no idea what you're talking about. One of the early additions to the www was Wikipedia where you can find just about anything you want, almost instantly, without having to wade through 20 heavy hard-copy encyclopaedias that took up three bookshelves in the living room (if you were lucky enough to have a set).
The information is now free, increasingly accurate, regularly updated and resource-rich.
In 2012 Encyclopedia Britannica halted publishing after 244 years. Of course the set of encyclopaedias took up a lot of space and cost well over $1,000. Wikipedia is free. Or just ask Alexa or Siri.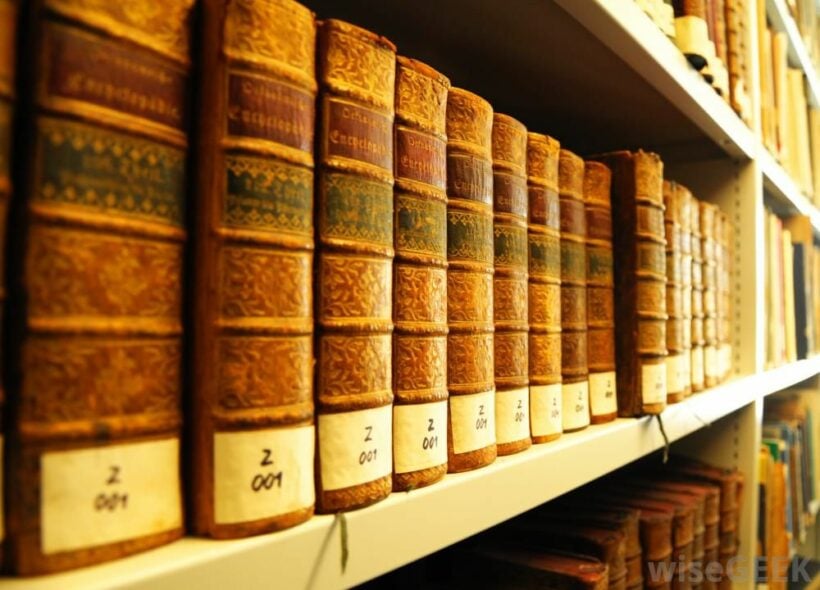 8) Maps
When was the last time you got out a printed map or street directory?
Google Maps, and a few other specialist mapping services, have dispensed with physical maps. You don't have to be a cartographer these days and the internet-based map services will usually tell you where to go, in a language and accent of your choice.
Apart from never being able to refold them back into their original shape, old printed maps probably caused as many accidents as destinations they helped people find.
And, whilst not perfect, at least the modern online map apps are constantly updated and can also tell us the traffic conditions along the route, suggest alternatives and tell us how long it will take to get there.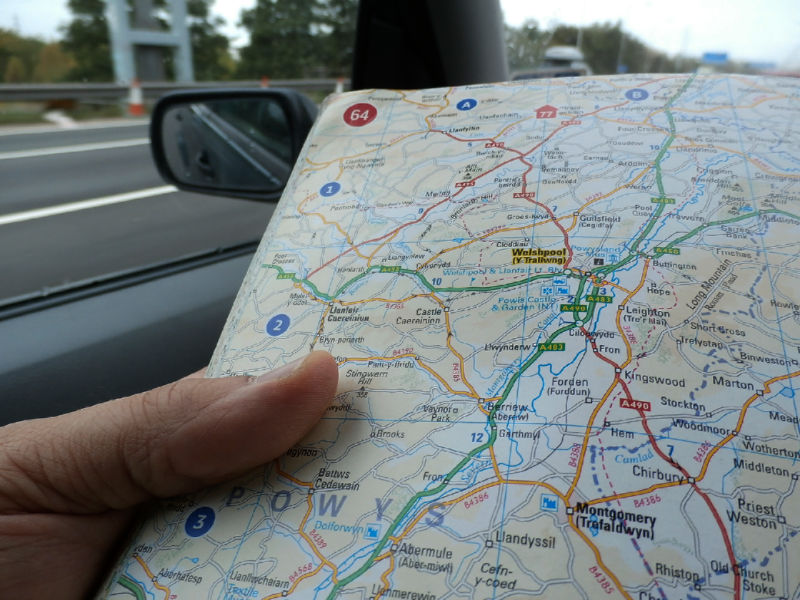 9) Book stores and newsagents
There are bookstores still around but they are usually a privately-run 'hobby' rather a serious business anymore. Kindle, iBooks, Nook, free online PDFs – these are newer, cheaper and more convenient medium replacing. Readers are now able to access books for less and take them wherever they go – books are heavy!
You can take 1000s of books with you on your next flight and sometimes the author or a famous voice will read the book to you. Want to read a new book? It downloads in seconds. But if fingering your way through a real book is still your thing there will be swap-shops and boutique book stores for years to come, probably with a coffeeshop and comfortable seating.
Still it's nice to find a quirky little bookstore and do some browsing the old way too.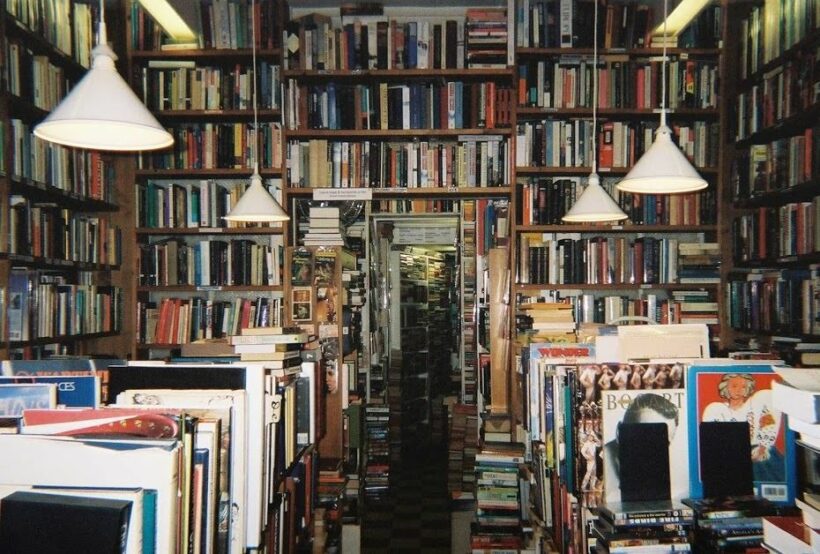 10) Video stores
Video what?
Blockbuster used to be one of those brands you associated with a Friday night, and probably a home-delivered pizza. You would spend hours walking along the racks, hoping to find something you hadn't seen, or that would tickle your fancy.
Built on the crappy VHS tape technology, the video store was the way an entire generation saw most movies. Then it was DVDs (and BlueRay), an advance, but was soon to get killed off by the internet.
Now you're not strolling past racks in a street store, you're scrolling through even more high-quality titles delivered directly to your TV, for a lot less money. And the pizza gets delivered to your home (from an app).
Streaming services like Netflix, Hulu, iTunes and YouTube have replaced the video store, for the better. The industry is slowing cracking down on the pirate 'sharing' services and making a sustainable business model.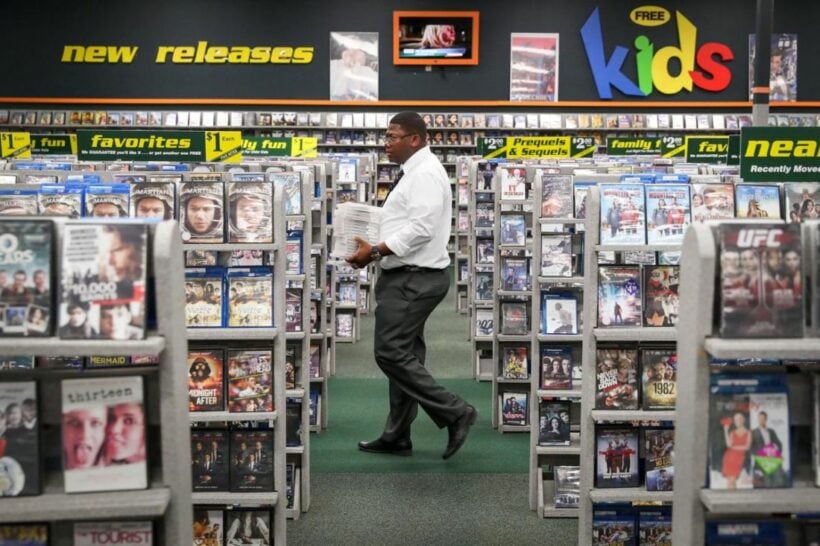 Keep in contact with The Thaiger by following our
Facebook page
.


Find more SE Asian News courtesy of The Thaiger.

Broke? Find employment in Southeast Asia with JobCute Thailand and SmartJob Indonesia. Rich? Invest in real estate across Asia with FazWaz Property Group or get out on a yacht anywhere with Boatcrowd. Even book medical procedures worldwide with MyMediTravel, all powered by DB Ventures.

Find local events and browse venues in Thailand with Thaiger Events, or post your own today.

Looking to jettison some items before jetsetting away or chartering a yacht? Look no further than Thaiger Classifieds where you can find and post items, work, property and more for free. Be sure to check out YonderTours for things to do in Thailand and tours across the country.

Find more Travel top 10s and top 10s in Thailand on The Thaiger.

BTS is Thailand's most-streamed act on Spotify for 2019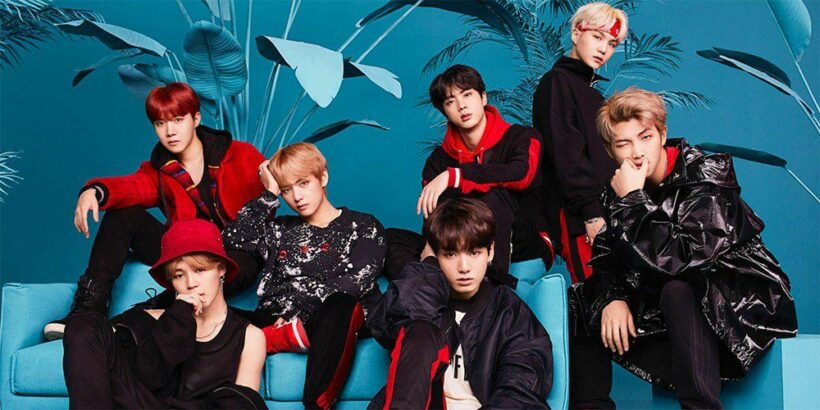 …and the most streamed K-Pop act in the world.
Another year of music is about to play its final chords. Streaming services, a mere curiosity a decade ago, are now the main source of revenue for many artists. In 2019, Streaming music will account for 80% of industry revenues, nearly US$9 billion this year.
Bangtan Sonyeondan, better known around the world as BTS, were the most streamed artist in Thailand, and the the most streamed K-Pop artist in the world this year. The South Korean septet also topped the global streaming table on Spotify. BTS had more than 3 billion streams among global audiences this year.
In Thailand, the top five places were all K-Pop artists, despite the groups singing, mostly in Korean. Blackpink were second, followed by GOT7, NCT 127 and EXO.
More than 14 million listeners in Thailand follow BTS each month and the Korean girl group Blackpink has 8 million followers a month. Blackpink's 'Kill This Love' was the most streamed song in Thailand, followed by the BTS hit 'Boy with Luv' (feat. Halsey). Globally, the two songs switched positions, with 'Boy with Luv' coming first, followed by 'Kill This Love'.
'Boy with Luv' was streamed more than 300 million times so far this year.
Blackpink has a huge Thai following because one of its members is a Thai national. Lalisa "Lisa" Manoban was one of three people from Thailand chosen to be on Time magazine's Time 100 Next 2019 list.
BTS are the only act, local or international, to sell out two stadium concerts at the Rajamangala Stadium in Bangkok. In another of its 2019 record-breaking streaks, BTS landed the Guinness World Record for the fastest time to reach 1 million followers on the video-sharing platform TikTok.
SOURCE: Bangkok Post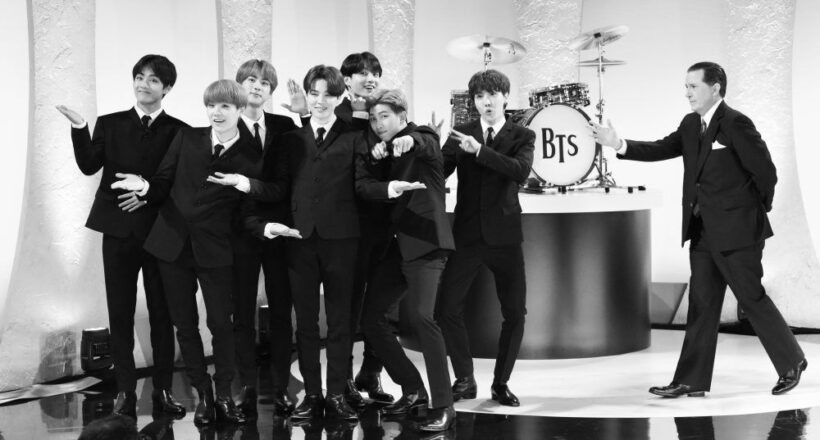 PHOTO: It looked like The Beatles performing in the same Ed Sullivan Theatre in 1964, but in May this year BTS performed on the The Late Show with Stephen Colbert. The producers recreated the same look and feel as the earlier Fab Four performance. Only The Beatles and BTS have had three number ones on the Billboard music charts in the same year.
Keep in contact with The Thaiger by following our
Facebook page
.
Thai beauty takes Miss Supranational crown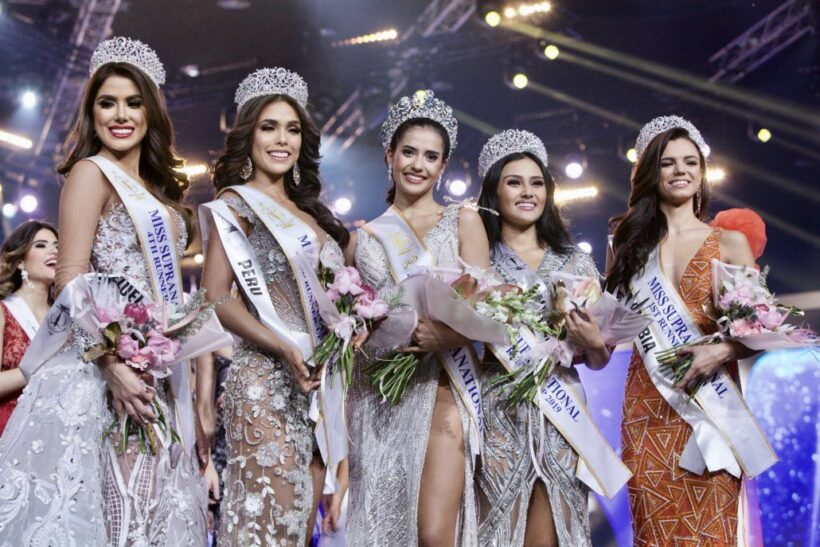 PHOTO: PAGEANTCircle
A Thai contestant, Anntonia Porsild, has been crowned Miss Supranational 2019, beating out contestants from 77 countries. She is the first Thai to receive the honour. Miss Supranational is a privately organised beauty pageant organised by a Polish TV network.
Yana Haenisch from Namibia, Jesica Fitriana from Indonesia, Janick Maceta del Castillo from Peru, and Gabriela De La Cruz from Venezuela were named runners-up.
Anntonia, who is half Danish and half Thai, was a contestant on the first season of "The Face Thailand" in 2014-15. She's currently studying advertising and public relations at Stamford International University in Thailand.
Miss Supranational is one of five international beauty contests at the "grand slam" level, dating back to 2009.
Other Thai contestants who have done well in the contest are Nanthawan Wannachutha and Parapadsorn Vorrasirinda, first runners up in 2012 and 2014 respectively.
SOURCE: The Nation
Keep in contact with The Thaiger by following our
Facebook page
.
HADO introduces augmented reality e-sports at SHOW DC, Bangkok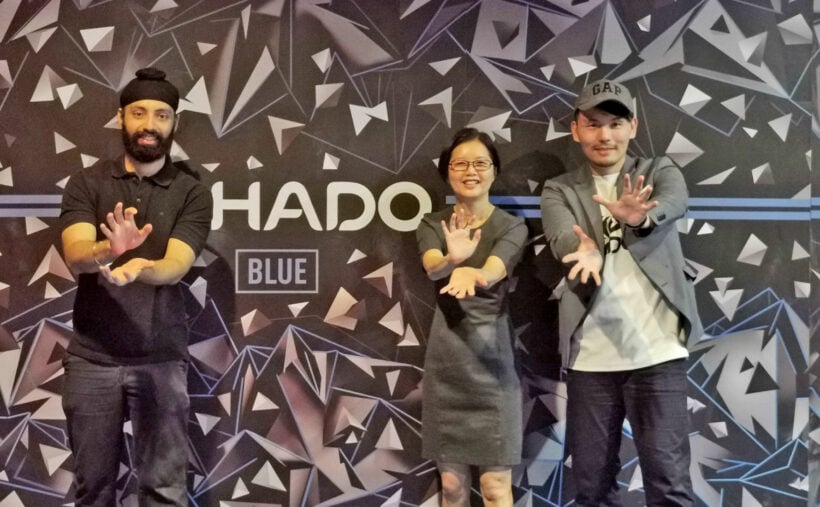 It's the first physical e-sports centre for Thailand and the largest in Southeast Asia.
Bangkok's SHOW DC is adding to its reputation as a state-of-the-art lifestyle and entertainment destination with the introduction of Thailand's first physical e-sport centre. Originating in Japan, HADO is the world's first physical, augmented reality technology, and FoodYum Company is introducing the new phenomenon to Thailand at SHOW DC in the Rama 9 area of Bangkok.
The new sport, also known as a 'techno sport', is a hybrid technology that combines augmented reality with motion sensor technology in a sports competition format. In what is a first for Thailand, rights holders FoodYum Company. opened the first HADO in Thailand on December 1, 2019 at SHOW DC.
Manandeep Singh, Chief Financial Officer of FoodYum, says "E-sports, or electronic sports, is very popular in many countries around the world, including Thailand. The behaviour of Thai people, especially the younger generations, is quite open-minded, and they welcome the opportunity to learn new things."
HADO is different to other e-sports that are usually played on a computer or on a screen. HADO players are physically active, wearing head-mounted augmented reality glasses and body sensors to compete, either alone or as part of a team. HADO can be enjoyed by people of all ages, although the main target group is students and millennials.
"HADO has been launched for the first time in Thailand at SHOW DC because we believe in the potential of the venue, which is in the city centre and close to Sukhumvit."
"Our centre on SHOW DC's fourth floor will be the newest addition to existing branches in 20 countries around the world, and will be the largest in Southeast Asia."
Regina Loo, Chief Marketing and Merchandising Officer at SHOW DC, said "This is an exciting addition to SHOW DC and complements our existing lifestyle offerings. Being at the heart of Rama 9, SHOW DC is an easy-to-access venue for shopping, dining, entertainment and now the latest in e-sports. HADO offers something new and I'm sure will appeal to those who wish to compete using the latest AR e-sports technology, as well as those who just wish to have some fun."
There are two pricing categories: 150 baht for three games, and 499 baht per day. There are plans to set-up a membership program inline with future branch openings as well as stage competitions with prizes.
HADO is located on the 4th floor of SHOW DC and from December 1 and is open 11am – 10pm Monday to Friday, and 10am – 10pm on weekends and public holidays.
Keep in contact with The Thaiger by following our
Facebook page
.