Syrian nabbed in north eastern Thailand on four year overstay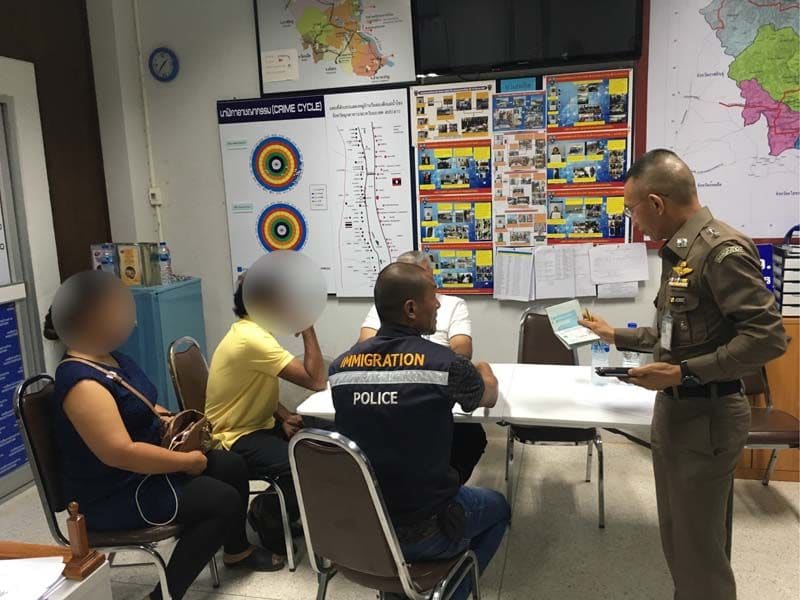 PHOTO: NawawNa.com
A Syrian national has told immigration officials that arrested him in Mukdahan that he didn't know how to get an extension to his visa.
45 year old Ghassan Bajbouj was arrested after he presented his passport to Pol Capt Wilailuk Thawacharee at the Friendship Bridge 2 checkpoint in Bang Sai Yai in the north eastern Thai city. His passport didn't contain any Thai stamps. The checkpoint is on the Mekong River crossing into Laos.
Officials discovered that he had entered Thailand on 22nd July 22, 2014 (that's not a typo!) on a 90 day visa. That would have run out on October 19, 2014.
A mere overstay of 1,702 days.
His explanation was that he had lost his old passport and got his relatives to get a new one and try and get him a visa at the Thai embassy in Cairo, Egypt. His Syrian relatives flew to Thailand to give him the new passport but they seemed unable to get a stamp for him. He said he had no idea how to do it himself.
SOURCE: NaewNa.com | ThaiVisa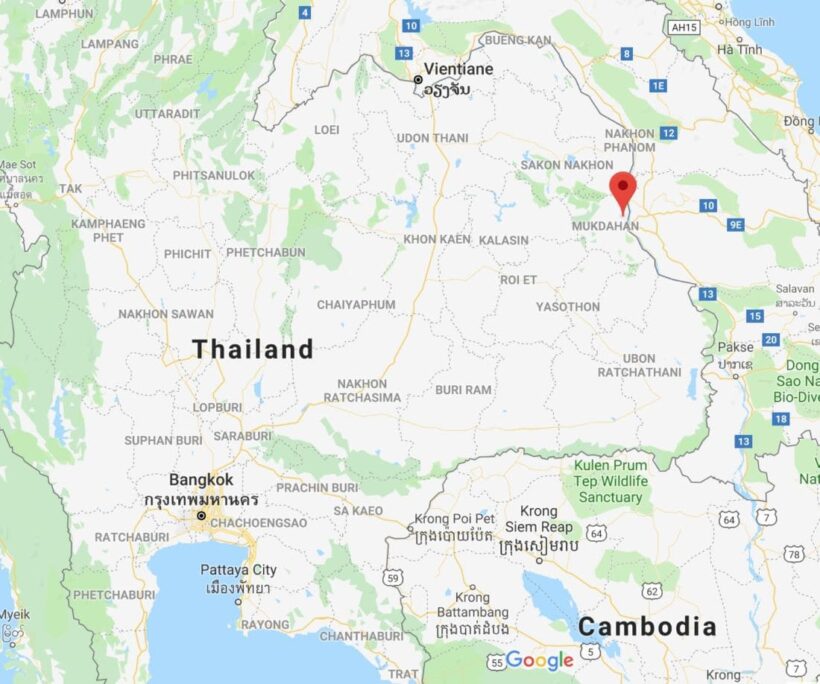 Keep in contact with The Thaiger by following our
Facebook page
.
"Auf Wiedersehen" to overstaying German on Koh Samui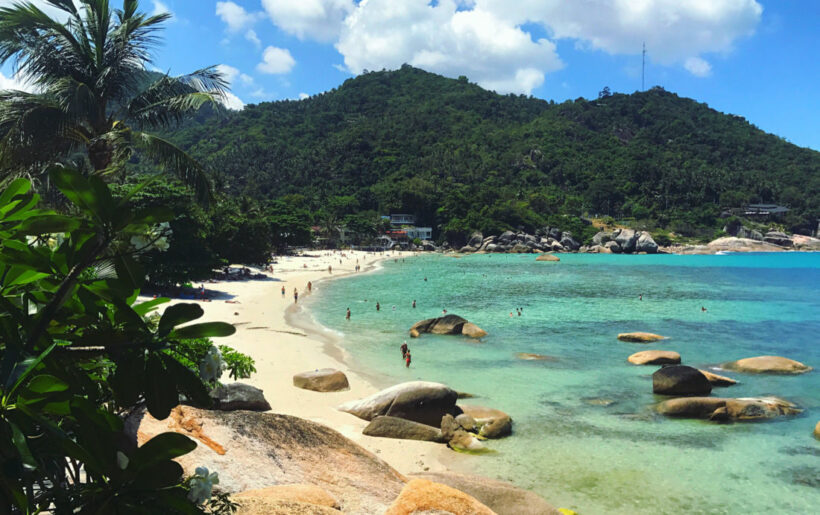 PHOTO: TripSavvy.com
A contingent of immigration and tourist police have arrested a 49 year old German who had overstayed his visa in the kingdom on Koh Samui for 14 days. He will likely be blacklisted from re-entering Thailand for a period following his overstay.
The man, identified only as Manfred L, was taken into custody near the Bo Phut market on the ring road that encircles the island.
Naew Na news agency, always the first with Immigration stories, says the arrest was in keeping with immigration policy and that the public could call 1178 to report violators. They published a picture of the arrested man with his face hidden by a graphic saying "bye".
We chose a pretty picture of Koh Samui instead.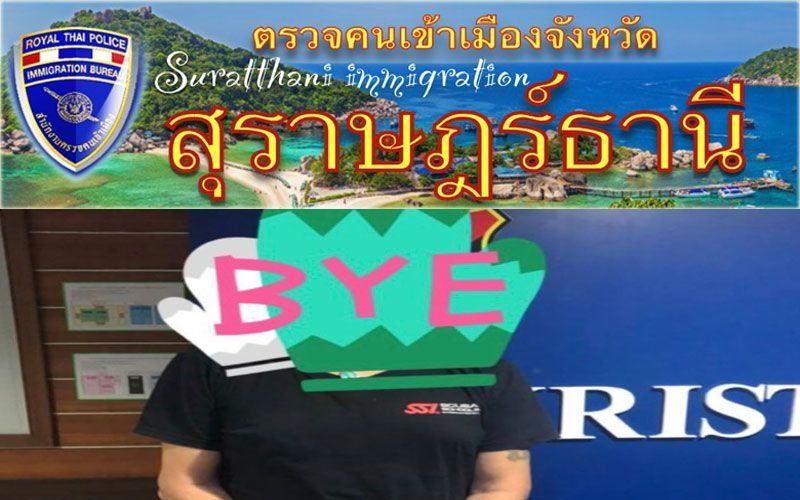 SOURCES: Naew Na News | Thai Visa
Keep in contact with The Thaiger by following our
Facebook page
.
Mandatory health insurance for 'Long Stay' visa starts October 31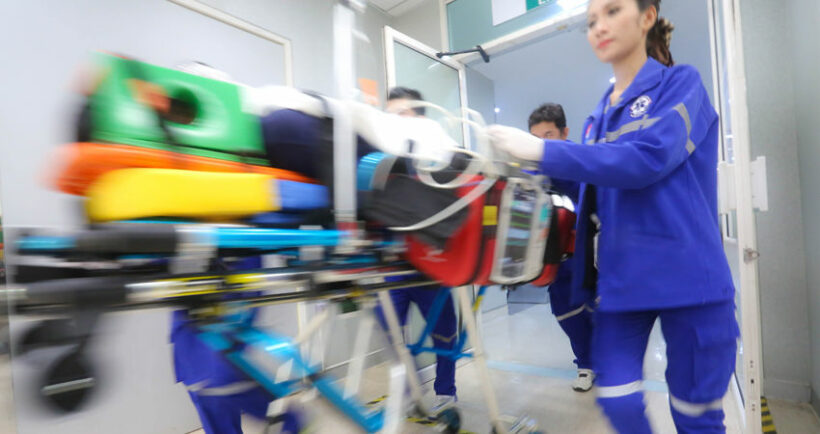 Foreigners applying for a Non O-A visa will be required to purchase health insurance from October 31, according to Thaivisa.
Non–Immigrant Visa "O-A" (Long Stay)
This type of visa may be issued to applicants aged 50 years and over who wish to stay in Thailand for a period of not exceeding 1 year without the intention of working. Holder of this type of visa is allowed to stay in Thailand for 1 year.
"The requirements, first mooted back in May, are now confirmed in a police order posted on the Immigration website. Applicants are required to have 40,000 baht outpatient coverage and 400,000 baht inpatient coverage."
According to the order, health insurance is not required for those applying for an extension of stay based on retirement and only applies to Non O-A visas. Non O-A visas are obtained from an embassy or consulate outside of Thailand. Full details of the new requirements can be found HERE.
As of yet, there is no information on the new insurance requirements on the Ministry of Foreign Affairs website and at the time of posting O-A visas are still being issued without insurance.
Thaivisa understands an official announcement is due to be made at a press conference in Bangkok later on Wednesday (9 October).
SOURCE: ThaiVisa
Keep in contact with The Thaiger by following our
Facebook page
.
Strong Thai baht brings financial woes for expat retirees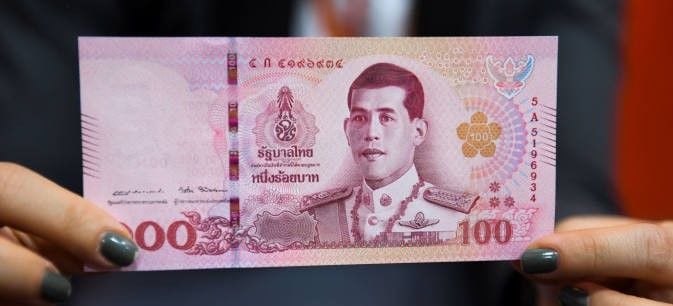 PHOTO: AFP
An interview with a retired Briton in today's Bangkok Post illustrates the financial difficulties some expats now face in the Land of Smiles as a result of the strong baht.
Brian Maxey moved to Pattaya from the UK to live off his sterling pension, but the surging Thai currency means he's now finding it a challenge to meet the financial requirements of his visa. Brian recounts how when he first moved to Thailand, the British pound would get him 60 baht. That figure has now plummeted to less than 38 baht.
"It was a cheap place to live then. It's not anymore."
Foreigners who meet the age requirement for a retirement visa must also prove they have a minimum of 800,000 baht in a Thai bank account, or a monthly income of 65,000 baht. But the strength of the baht means people like Brian, relying on a British pension, are struggling.
Niels Colov left Denmark forty years ago to settle in Pattaya, where he helps run a local expat club. Speaking to the Bangkok Post, he says many expats are now leaving the country, unable to justify the rising cost of spending their retirement in Thailand.
"There's an exodus of foreigners from this area to Vietnam, Cambodia and the Philippines. We're talking thousands of people."
Others are not yet ready to leave but are having to cut back on their spending, such as Austrian Christian Foerster, who moved here twenty years ago.
"There's an enormous change. Everything is more expensive. But it's about adjusting, adapting and living modestly."
The Bangkok Post reports how investors the world over see the Thai baht as a safe haven and the currency has been the world's best performer against the dollar for five years now, appreciating by more than 6% so far this year.
The Thai government continues to promote the country as a destination for retirees and despite the financial challenges, the cost of living is still lower than the US or Europe.
The Bangkok Post reports that Thailand issued 80,000 retirement visas last year, with the British availing of most of them, followed by the Americans, Germans, Chinese, and Swiss.
SOURCE: Bangkok Post
Keep in contact with The Thaiger by following our
Facebook page
.