Rare sighting of 5 metre manta ray in Similan Islands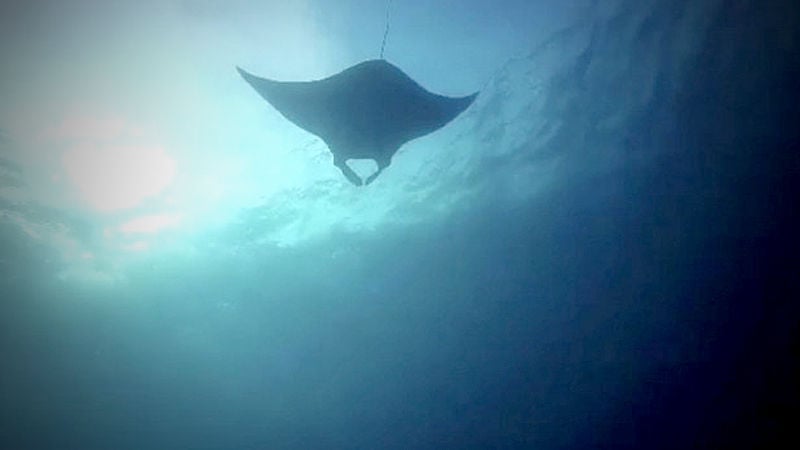 A dive instructor has reported a sighting of a rare giant manta ray in the Similan Islands National Park in Phang Nga province.
Somporn Kaewmaneechote from Sea Turtle Divers says he spotted the marine creature near Ta Chai island while accompanying a group of divers at a depth of about 26 metres. He says the ray was about four or five metres wide.
"When we were coming back up to the depth of 18 metres, we saw a giant manta ray about four or five metres wide passing in front of us, giving us an opportunity to snap a photo of it. We rarely see manta rays of this size around here, and I'm so glad to have seen one."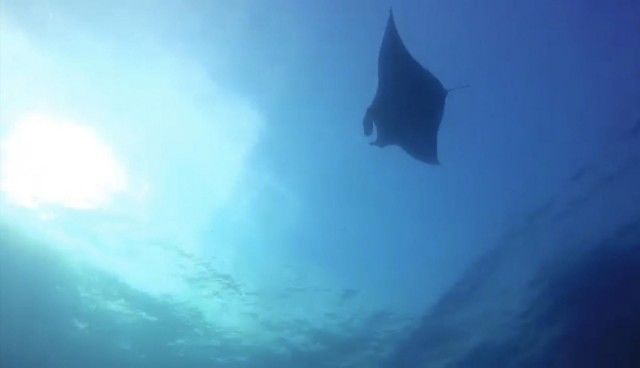 Photo: Nationthailand
The Nation reports that Ta Chai island had been closed for rehabilitation since 2016 as a result of the large number of tourist boats that had damaged the reef.
The island was opened again earlier this year, with several sightings of rare sea creatures reported, including whale sharks, dolphins, manta rays, and shark rays.
The Head of the Similan Islands National Park, Ruamsin Manajongprasert, says closing the island temporarily has helped its ecosystem to recover.
"The reef has now begun to heal itself. Also, local citizens have been cleaning the beach, which helps reduce the deaths of sea animals caused by eating marine debris."
SOURCE: nationthailand.com
Keep in contact with The Thaiger by following our
Facebook page
.
Plant-based meat alternatives gain popularity in a fertile Asian market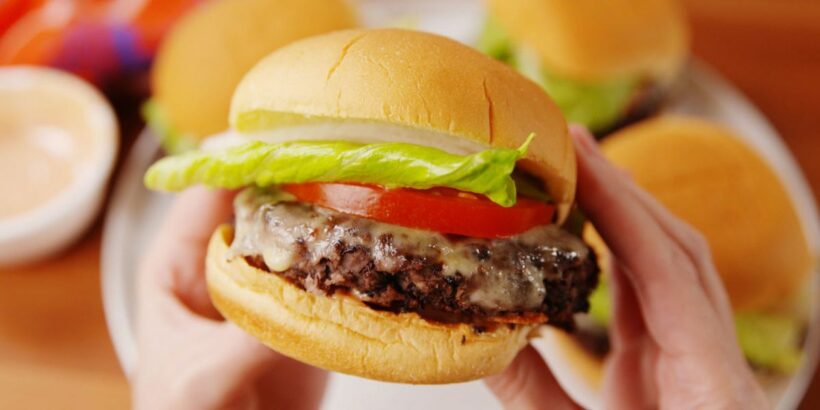 PHOTO: delish.com
Being a vegetarian, or vegan, in the land of smiles is a challenge. There are some excellent vegetarian options opening up, particularly in the tourist zones of Thailand. But outside of that you're struggling to find dedicated vegetarian options and just have to ask for your favourite Thai food, but without the meat.
But Asia, particularly south east Asia, is coming to the attention of the western alternative meat market. Because they're starting to make really interesting, and tasty, meat alternatives and they want to get a slice of the Asian market too.
In one of the largest meat-eating regions in the world (Asia), where nearly 50% of the world's meat products are consumed, it's a fertile market indeed for the growing number of vegans, vegetarians and flexitarians (people who eat a mostly non-meat diet but occasionally may have some meat as well).
The producers of the alternative meat products are now looking to take a bite out of the Asian market.
Impossible Foods, a developer of plant-based substitutes for meat products, has set its eyes on the meat market in Asia. The American firm, famous for its meatless-burgers, intends to make the region a key focus due to its huge meat consumption. The almost tasteless and inedible vegetarian 'patties' of a decade ago are now rich in flavour and gaining a large following as a viable and tasty alternative.
Asia accounts for over 46% of the world's meat intake according to the Agricultural Outlook 2019-2028 by Organisation for Economic Co-operation and Development and the Food and Agriculture Organisation.
And analysts at investment bank Barclays, predict that the alternative meat market is expected to hit US$140 billion within the next ten years.
Since April 2018, Impossible Foods has already featured its plant-based meat and dairy products in some of Hong Kong's beloved restaurants such as Little Bao, Happy Paradise, and Beef & Liberty. But they're not the only alternative meat brand eager to supply its products to the Asian market. Rival brands such as Quorn in the UK) and Beyond Meat from US, have been supplying meat alternatives in the region since 2015.
Quorn's meat free products are readily available in Singapore through FairPrice Online and RedMart, while Beyond Meat's alternative meat products are sold at NTUC Fairprice Finest and Little Farms outlets in the country. In Asia, supermarket brands like Villa Mart are carrying more alternative meat products, and they are featured often in vegetarian restaurants and starting to appear in menus of mainstream restaurants as well.
How mainstream? Even Michelin have provided a recent guide to some of the best meant-alternatives around at the moment.
As more Asians continue to adopt a vegan and flexitarian diet, the growing demand for plant-based meat alternatives is expected to steadily increase in the coming years.
NB. I'll admit to being vegetarian, part-time flexitarian, eater and happy to promote more plant-based alternatives for our diets. If you know of, or can identify, some good vegetarian restaurants or sources for meat-alternative products, we'll gather your intel and make an article to help people find vegetarian options. Send you email market 'VEGETARIAN' HERE. T
Keep in contact with The Thaiger by following our
Facebook page
.
Pattaya officials warn residents about outbreak of Chikungunya virus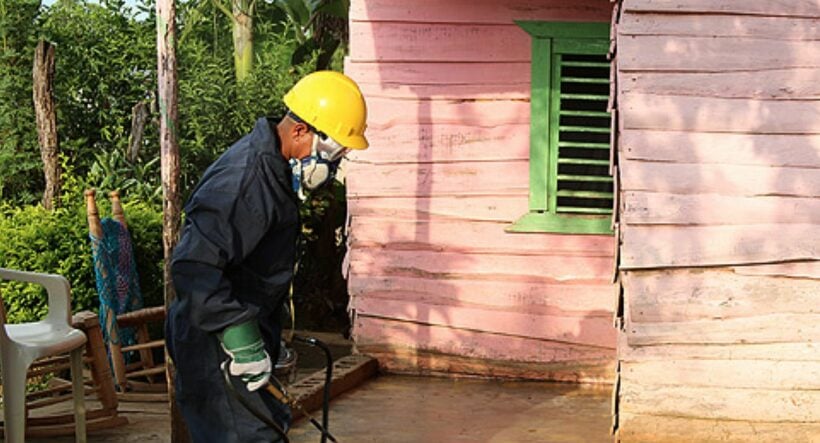 Health officials in the Bang Lamung area of Pattaya say that many cases of the Chikungunya virus have been reported this year. Most commonly, the infected mosquitoes involved are Aedes aegypti and Aedes albopictus, two species which can also transmit other mosquito-borne viruses, including dengue.
From January to the end of October there were 90 cases in Bang Lamung. The virus, usually most prevalent in the south of Thailand, has caused health officials to warn the public in the Pattaya area to take protective measures after an unusually high number of cases were reported on the eastern seaboard.
Key facts about Chikungunya…
Chikungunya is a viral disease transmitted to humans by infected mosquitoes. It causes fever and severe joint pain. Other symptoms include muscle pain, headache, nausea, fatigue and rash.
Joint pain is often debilitating and can vary in duration.
The disease shares some clinical signs with dengue and zika, and can be misdiagnosed in areas where they are common.
There is no cure for the disease. Treatment is focused on relieving the symptoms.
The proximity of mosquito breeding sites to human habitation is a significant risk factor for chikungunya.
The disease mostly occurs in Africa, Asia and the Indian subcontinent. However a major outbreak in 2015 affected several countries of the Region of the Americas. (www.who.int)
Across Thailand there have been 8,774 cases in the first 10 months of the year. The worst hit provinces were Pattani, Ranong, Tak, Phuket and Songkhla – four of which are in southern Thailand.
Chikungunya is sometimes confused with dengue and should be diagnosed separately to manage recovery. Chikungunya is generally not fatal but online it is said about the virus:
"It won't kill you, but it may make you wish you were dead".
SOURCE: The Pattaya News
Keep in contact with The Thaiger by following our
Facebook page
.
Government hoping to turbo-charge Thai new car sales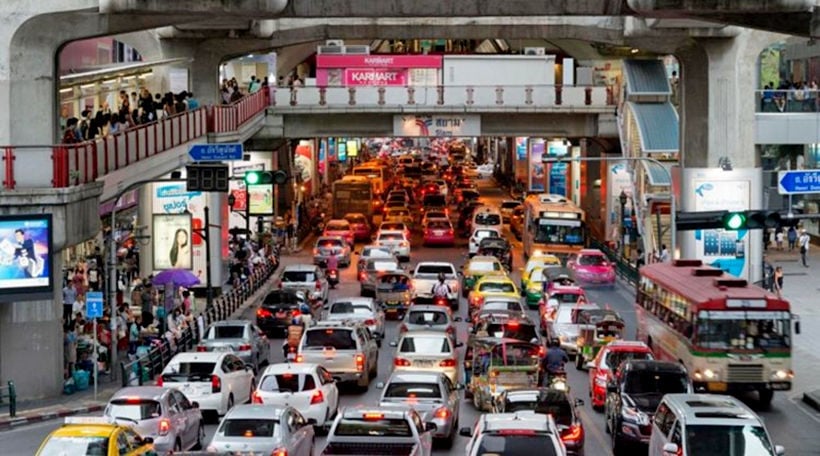 A number of proposals are being looked at by The Excise Department in a bid to convince Thai citizens to purchase new vehicles rather than going down the used car route.
The Nation reports that some cost-reducing incentives are being considered, with the aim of cutting the number of polluting vehicles on Thailand's roads, with The Excise Department planning talks with the relevant government agencies and private sector on December 16.
The President of the Federation of Thai Industries (FTI)'s Automotive Industry Club, says the current car market and its associated environmental problems is being looked at, with an increase in PM2.5 particles from some older cars posing serious concern.
"It was proposed that auto components, such as car batteries, be added to the draft management plan for electrical appliances and electronic devices. Cars in our country are expensive, so consumers tend to use old cars for a long time. The department suggested that they should launch incentive measures to encourage people to change cars."
It's understood that talks will focus on the cost-saving incentives that could be introduced to make purchasing a new vehicle more affordable. Many other countries have adopted similar measures in the past, notably Barack Obama's 2009 "Cash for Clunkers" campaign, launched to boost the automotive industry in the US.
SOURCE: The Nation
Keep in contact with The Thaiger by following our
Facebook page
.