Dengue on the rise in the northeast, wet season worries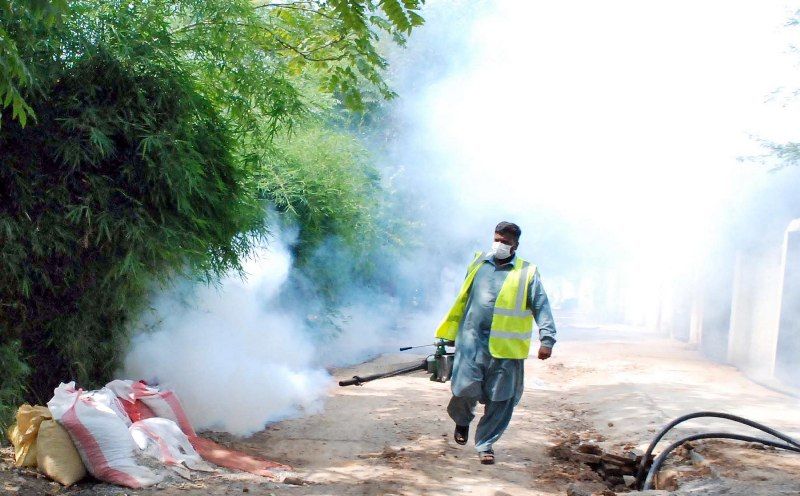 As if you haven't got enough to worry about. For now, Covid-19 is largely under control here in the Land of Smiles, but the annual worries around the wet season and Dengue Fever are an ongoing nuisance. Whilst Covid-19 is getting all the headlines, Dengue is a clear and present danger for anyone living in Thailand, especially at this time of the year. Zika Virus and Chikungunya Disease are also painful and potentially dangerous mosquito-borne diseases.
Along with the rainy season comes mosquitos, especially if you happen to live nearby a water source. Dengue fever is already causing problems in some provinces, with 15 people dead and currently 25,708 cases of the the fever for 2020. Isaan (Northeast Thailand) is the current hotspot for Dengue. The age range with the highest current dengue fever cases are firstly 15-24 years old, then 10-14 years old and 25-34 years old. Although there is a high proportion of the cases Isaan, there are cases across the nation.
Chaiyaphum province has the highest number of dengue fever followed by Rayong Province, Khon Kaen Province, Mae Hong Son Province, and Nakhon Ratchasima. Dengue fever cases are now expected to rise as the country enters into the depths of the annual wet season and dank pools of water attract the mosquitos to breed.
The Thai Department of Disease Control has sent out another warning for people living in Thailand to beware of mosquitoes and to take safety precautions to avoid mosquitos and help eliminate breeding opportunities. These simple 3 steps can help protect against more mosquitoes decreasing the risk of dengue fever, Zika Virus, Chikungunya Disease.
1. Clean around your home to avoid water collection where mosquitoes can lay eggs, including plastic waste where water can be trapped
2. Store water in a closed system where mosquitoes are unable to breed
3. Take steps to avoid being bitten by mosquitos. Thaiger Top 10 recommendations HERE.
There are no specific medications to treat dengue infection. If you think you may have dengue fever, you should use pain relievers with acetaminophen and avoid medicines with aspirin, which could make potential bleeding worse. You should also rest, drink plenty of fluids, and see your doctor or visit a clinic immediately.
A lot of Thailand is jungle. And the weather is mostly very humid. Mosquitoes thrive in both situations. You're in their domain and they're not going anywhere just because you want to live here or are on vacation. Aedes aegypti carry Dengue Fever which is very prevalent in South East Asian countries.
The symptoms of the fever include fever, headache, nausea, muscle pain, joint pain, and a skin rash appearing all over the body including the back. The incubation period can be 3-24 days after exposure to the mosquito carrying the dengue virus. In a small number of cases, the dengue fever develops into a severe hemorrhagic fever that results in bleeding, low blood platelets, and blood plasma leakage.
The use of ground-spray insecticides (fogging) to kill mosquitoes that spread Zika, Dengue, and Chikungunya viruses, is one part of an integrated mosquito management program.
Over time and repeated use, insecticide resistance can occur in mosquito populations. Provinces in Thailand use insecticides as part of a broad annual mitigation approach to help reduce the prevalence of mosquitos in at-risk areas.
Dengue is just one of the things people living in, and visiting Thailand, need to be vigilant about.
📱 Download our app on Android or iOS for instant updates on your mobile
📧 Subscribe to our daily email newsletter
👍 Like/Follow us on Facebook
🔔 Subscribe to or Join our YouTube channel for daily video updates
Hydro-solar hybrid electric dam project nears completion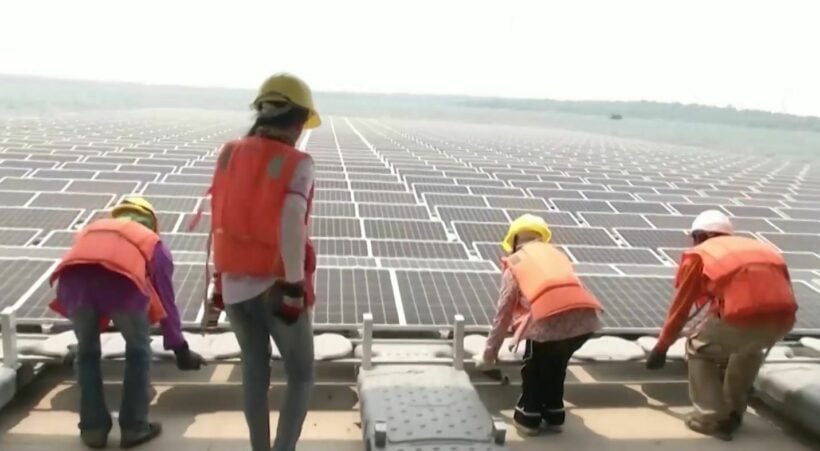 One of the biggest hydro-solar hybrid floating electricity projects in the world is nearing completion at Sirindhorn dam in Ubon Ratchathani. This installation will move Thailand away from its often criticised fossil fuel dependence by increasing renewable energy production in the country. 7 solar farms have been built over 300 acres using 144,417 solar panels. The platforms are expected to produce 45 megawatts of electricity.
The Electricity Generation Authority of Thailand is the government organisation overseeing the project and has been constructing the platforms since November. This initial program is set to be copied at 8 more dam locations across the country with a 16-year timeframe. The 9 hydro-solar hybrid farms are expected to achieve a total capacity of around 2,725 megawatts of electricity according to the project head.
Opposition has been steadily growing for Thailand's reliance on coal power, and in 2018 plans for 2 coal plants in the south of the country were cancelled due to complaints about environmental and health concerns. So this revised Power Development Plan set the goal of 35% of Thailand's energy to be from non-fossil fuel sources by 2037.
The hybrid facility is designed to generate non-stop power by an Energy Management System that can determine what method will generate the most electricity, switching between hydropower and solar power generation.
Some opposition exists for these hydro-solar hybrid electricity farms though. The director of Energy and Ecology Network, a non-government group in Bangkok, says that while they support renewable energy expansion over traditional fossil fuels, this project may be wastefully creating an energy surplus. EGAT had said that their current power reserves of about 40% of total capacity are driving up electricity prices, and they plan to cut the reserves to only 15%. This new power generated by the hydro-solar hybrid floating projects may be without a storage home, increasing costs even more to handle the excess capacity. The EEN director observed that investing in green energy is good, but needs to be done with consideration of electricity demand.
SOURCE: Reuters
📱 Download our app on Android or iOS for instant updates on your mobile
📧 Subscribe to our daily email newsletter
👍 Like/Follow us on Facebook
🔔 Subscribe to or Join our YouTube channel for daily video updates
Survey underway as experts attempt to save James Bond island from erosion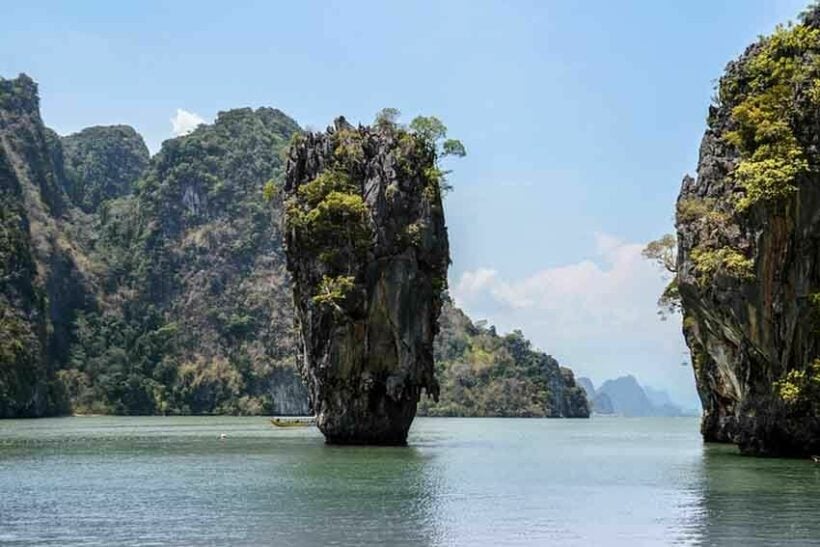 Thailand's Ministry of Natural Resources and Environment is working with other environmental departments to determine how best to save a popular tourist attraction. Khao Ta Pu, commonly known as James Bond island, in the southern province of Phang Nga, is at risk of collapse, due to seawater erosion. The ministry is working with counterparts in the Department of Mineral Resources and the Department of National Parks, Wildlife and Plant Conservation, in efforts to save the islet.
The natural marine park landmark, a chunk of 20-metre high limestone, got its nickname after featuring in the James Bond movie, "The Man with the Golden Gun", in 1974. It is part of Ao Phang Nga National Park. The Minister of Natural Resources and Environment, Varawut Silpa-archa, says efforts are underway to determine the extent of seawater erosion.
"The ministry is working with the Department of Mineral Resources and the Department of National Parks, Wildlife and Plant Conservation to survey the islet and surrounding areas to find ways to prevent erosion that might cause it to collapse. We are adapting the techniques used in surveying damage of limestone at Mu Koh Angthong National Marine Park in Surat Thani province and at the Pun Yod Rock Castle in Satun province."
Varawut is hopeful the islet's foundation can be strengthened without impacting its natural beauty.
"A 3D scanner, marine seismic scanner, and echo sounder have been deployed to gather necessary information. Preliminary estimation suggests that we can reinforce the islet's foundation without jeopardising the scenery. Furthermore, we are establishing a monitoring programme with cooperation from local communities to track changes of weather and marine conditions in the area that might affect the landmark."
Last October, a large chunk broke off Koh Mae Urai, near Phi Phi island in the southern province of Krabi. The huge piece broke off in 2 sections, estimated to weigh around 30,000 to 50,000 tonnes, and collapsed onto a coral reef popular with scuba divers.
SOURCE: Inquirer.net
📱 Download our app on Android or iOS for instant updates on your mobile
📧 Subscribe to our daily email newsletter
👍 Like/Follow us on Facebook
🔔 Subscribe to or Join our YouTube channel for daily video updates
Environmentalists criticise Netflix fishing doco for inaccuracies and misinformation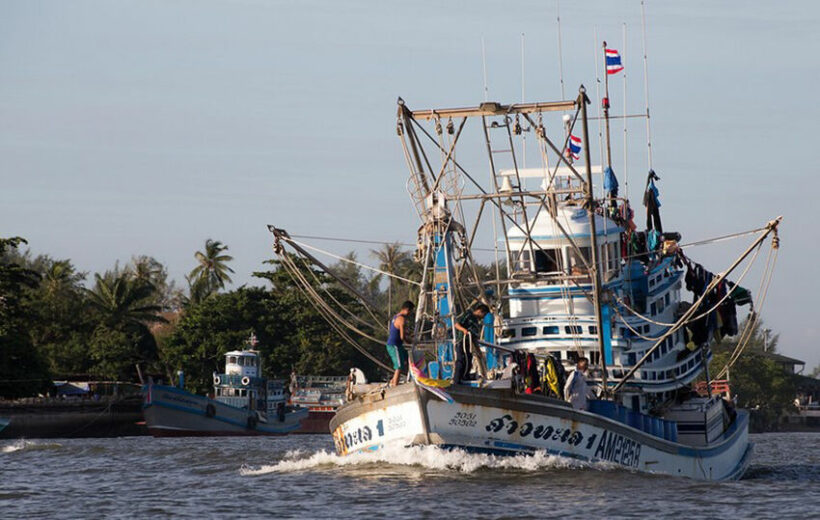 As Thailand accuses a Netflix documentary of using outdated and inaccurate information about the country's fishing industry, a number of global environmental experts are echoing similar criticisms. According to a report in Coconuts, Seaspiracy has been slammed for being full of inaccuracies and twisting the science behind the damage to the world's oceans, minimising the role of climate change and plastic pollution.
Brian Kahn, a journalist with an MA in Climate and Society, has written a piece called, Don't Watch Netflix's Seaspiracy, in which he also accuses the documentary of resorting to racial stereotypes.
"The bad guys are Asians, specifically Japanese whale and dolphin hunters and Chinese consumers of shark fin soup. The good guys – in this case, the experts he cites – are mostly white."
According to the Coconuts report, the Marine Stewardship Council in London agrees the documentary contains "several inaccuracies" and the Plastic Pollution Coalition says the makers have "cherry-picked" quotes that will fit with their narrative. Marine biology magazine, Hakai, has also weighed in on the matter.
"Though the film misleads viewers with oversimplified science, its real harm is that it ignores the history, culture, and systemic inequities that are entwined with ocean conservation."
Seaspiracy had its global release last month and has become one of the top 10 most-watched offerings on the Netflix streaming service. Opinion is divided, with many praising British filmmaker Ali Tabrizi for highlighting the issues with the global fishing industry, while others have slammed it for being biased and scientifically inaccurate.
The Royal Thai Navy has also criticised its portrayal of the country's fishing industry, claiming it's based on outdated information. In 2015, reporter Thapanee Eadsrichai exposed the significant role human trafficking and slavery played in the industry. This led to a crackdown of sorts, although slavery is still suspected of playing a role, on a smaller scale. The EU then threatened to ban all Thai seafood when the Kingdom's illegal fishing practices came to light, but backed down when Thailand took steps to rectify the situation.
SOURCE: Coconuts
📱 Download our app on Android or iOS for instant updates on your mobile
📧 Subscribe to our daily email newsletter
👍 Like/Follow us on Facebook
🔔 Subscribe to or Join our YouTube channel for daily video updates