VIDEO: Pattaya Soi 6 bar raided, undercover prostitution and underage sex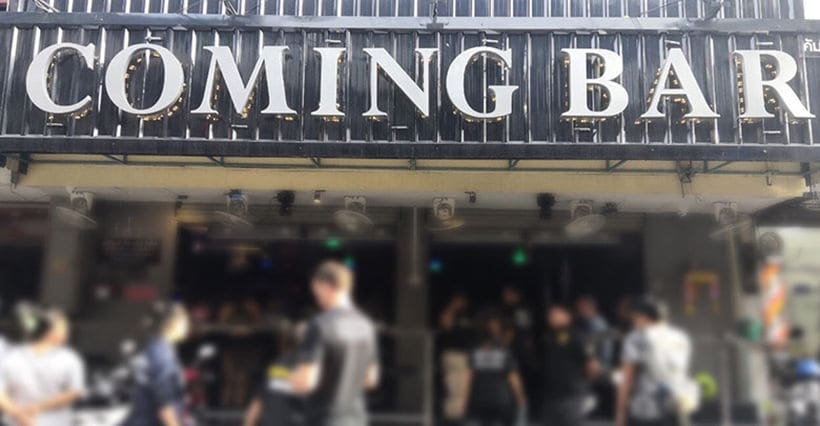 Police in Pattaya have raided the Coming Bar in Soi 6. They allegedly uncovered evidence of prostitution and underage sex on the premises. Authorities noted that prostitution was available at the venue and had 18 women available to service customers, one girl was found to be 17 years old. The venue had rooms available above the bar for customers.
A report from INN claims the bar is a consortium comprising Taiwanese, Chinese and Thai national owners. Charges from the raid could include human trafficking, prostitution and the procurement of women for underage sex. The 18 staff were interviewed separately to gather evidence for pending legal action against the venue and owners.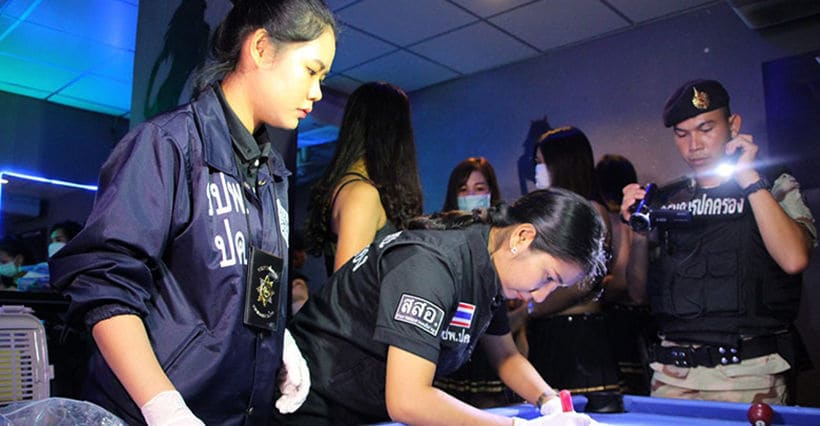 On June 7 The Thaiger reported the regular PR 'walk' by officials along Walking Street claiming that there was no prostitution or drugs in Pattaya.
Here's the story about the 'all clear' from the 200 inspecting police in Pattaya on June 7 HERE.
Last night's raid follows the Ronnasit Foundation approaching the government's consumer watchdog department, Damrongtham.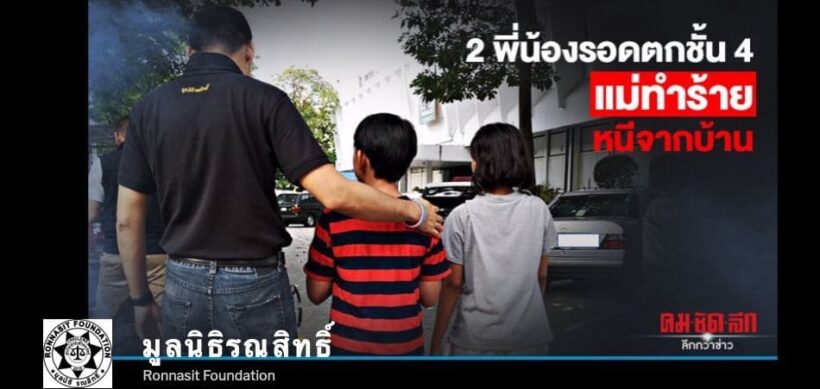 Keep in contact with The Thaiger by following our
Facebook page
.
Karaoke premises raided in central Thailand, 3 underage sex workers rescued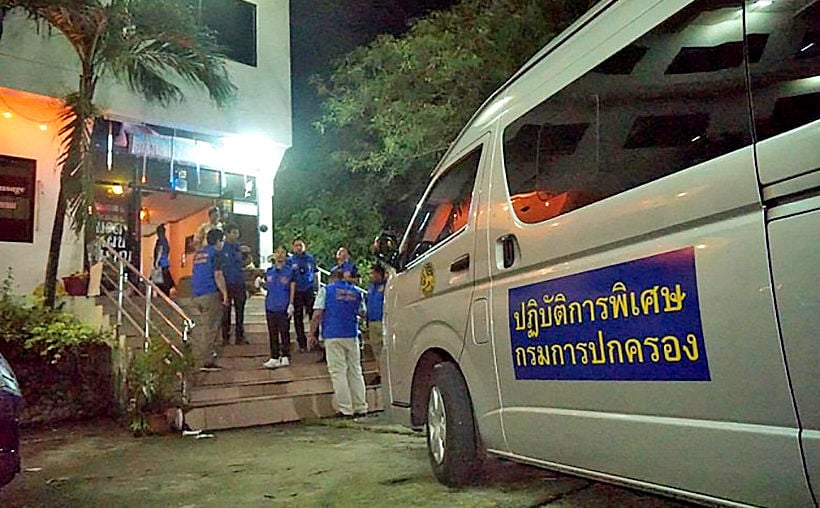 The Nation reports that 3 underage sex workers have been rescued after raids on a karaoke restaurant and a karaoke massage parlour in Ang Thong, central Thailand.
The raids were confirmed at a press conference held by Ronnarong Thipsiri, Head of the Department of Provincial Administration's investigation and suppression division, along with Sakda Bandasak, sheriff of Ang Thong's Muang district. Ronnarong alleges both premises were using the underage girls as prostitutes.
"We collaborated with Damrong Dhama Centre and anti-human trafficking organisations and learnt that two karaoke joints in Ang Thong were employing underage sex workers. These were the Chil Chil Karaoke on Highway No. 3064, Pa Ngiew sub district of Muang district, and Jittra Karaoke on the ground floor of a hotel in Muang district."
During the raids, police identified 6 sex workers offering services to a group of customers. Four of the girls were Thai and two were from Laos. Three were under the age of 18, with the youngest being 15 years old. A large number of used condoms were also found.
Somjit Phetwijit and Aphirom Pheungpracha, the owners of Chil Chil Karaoke and Jittra Karaoke respectively were arrested and charged with human trafficking, solicitation of prostitution, prostitution of an underage person, and opening an entertainment facility without a licence.
A 17 year old girl from Jittra Karaoke told the press she was hired to sit and drink with clients and was paid 50 baht each time a client ordered a drink.
"Clients can buy sex for 1,500 baht a time or pay 3,500 baht for a whole night. They can either use massage rooms in the back or bring the girls to other hotels of their choice."
SOURCE: The Nation
Keep in contact with The Thaiger by following our
Facebook page
.
30,000 baht reward offered after prisoner walks away from Bangkok prison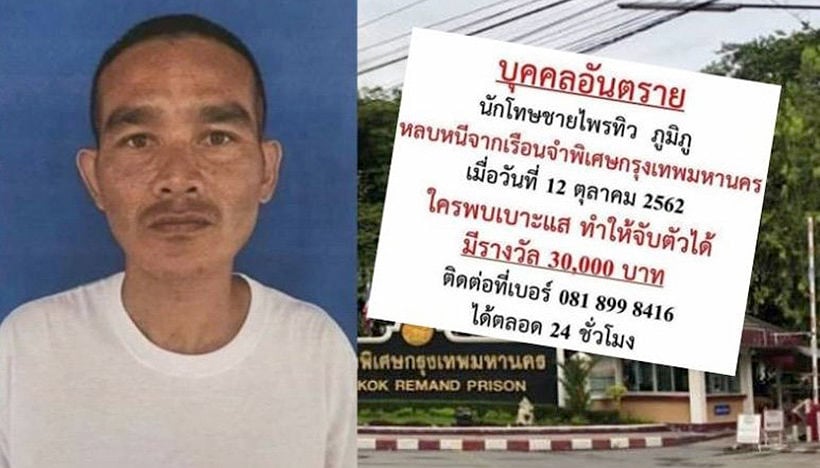 Police in Bangkok are offering a reward of 30,000 baht for information that leads to the capture of an escaped convict. The Daily News reports that Pol Col Chanaworasin Suphaphanarak, the chief of Prachacheun police in northern Bangkok, confirmed the reward yesterday.
Phraiphiw Phumiphu, a convicted thief, escaped Bangkok Remand prison on Saturday. It's understood he had been working outside the prison gates when he ran off.
Press reports say the escaped prisoner is "unstable", while the poster issued to publicise the reward for his capture describes him as "dangerous."
It's understood Phraiphiw previously served a jail sentence for theft but had re-offended.
SOURCE: Daily News | ThaiVisa
Keep in contact with The Thaiger by following our
Facebook page
.
Thai DJ arrested for murder of mistress – "gun went off accidentally"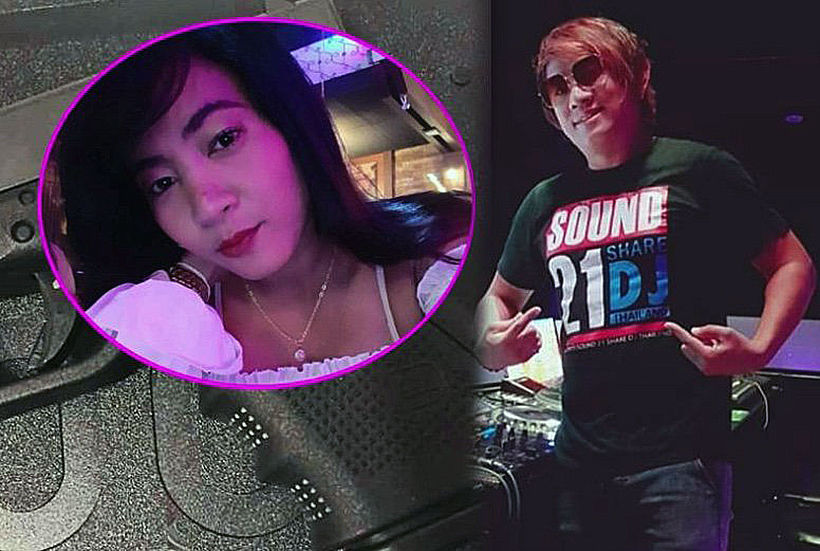 MONTAGE: Daily News
A 29 year old karaoke worker, Suree Huangsila, was shot deat on Saturday night in Sattahip, south of Pattaya. She was found shot in the mouth by a 9mm gun. A well-known DJ at a nightclub in Sattahip is now in custody over the shooting of his alleged mistress.
Suree was found naked and dead in a rented room in the Sattahip sub-district. Police say her face was covered with a pillow when she was shot. She had worked at a karaoke lounge at the Thong Thip market.
Her boyfriend Dusit Phiakhammeuang, a DJ at a club in the town who lived 100 metres away from the victim, grabbed his possessions and fled after the shooting. But he surrendered on Sunday after driving to a hotel in Nakhon Ratchasima and was taken back to Sattahip to assist in the inquiry.
Police say they have witnesses who heard an argument between the couple about the woman seeing other men. 39 year old Dusit has a wife and child, or children.
Dust has reportedly told police that he only threatened his mistress after being told that she was leaving him because he already had a family. He claims he pointed the gun at her and it fired accidentally.
Police say they intend to charge him with murder.
SOURCE: Daily News | ThaiVisa
Keep in contact with The Thaiger by following our
Facebook page
.