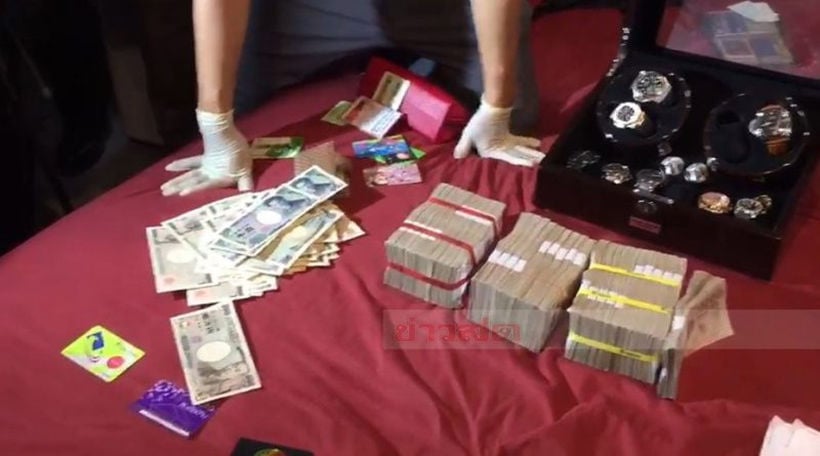 The homes of three alleged drug traffickers have been raided in a joint operation between Thai police and the US Drug Enforcement Administration (DEA). Thai Residents reports that two of the alleged drug traffickers are women and the raids took place in Samut Prakan, Nonthaburi and Sukothai provinces.
It's understood that more than 100 million baht worth of assets has been seized, 6 million of which was in cold hard cash. Officers also confiscated nine cars, four motorbikes, ten watches, gold, and sixteen bank books showing 25 million baht between them.
The DEA's role in Thailand is to support the Thai government's anti-narcotics drive while working to track down those responsible for trafficking illegal drugs to the US and other countries. It has three Thai offices, located in Bangkok, Chiang Mai, and Udon Thani in the north-east, which also coordinate DEA operations in Laos and Cambodia.
These latest raids are reported to be the largest such operation this year.
SOURCE: Thai Residents