Coronavirus – WHO says it remains unclear when people become contagious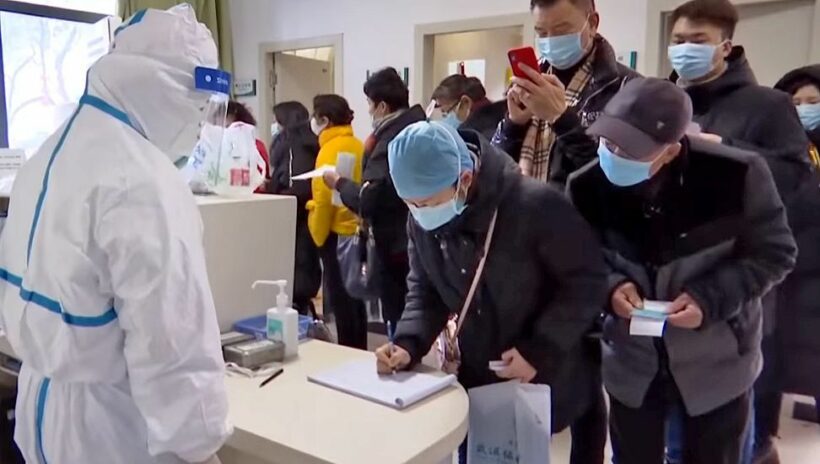 The World Health Organisation has announced that… "it remains unclear if the deadly coronavirus, which broke out in Wuhan, China five weeks ago, is contagious during its incubation period before symptoms appear. The virus, causing a pneumonia-like respiratory infection, has killed more than 100 people and infected over 4,500 in China, while cases are now identified in more than a dozen countries around the world (as of 12pm January 28).
The WHO says new virus, aka. 2019nCoV, is believed to have an incubation period of between 2-10 days.
"Understanding the time when infected patients may transmit the virus to others is critical for control efforts."
The WHO hasn't confirmed assertions made by Chinese medical authorities that people who are infected can spread the disease before they show any symptoms.
"Detailed epidemiological information from more people infected is needed to determine the infectious period of 2019nCoV, in particular whether transmission can occur from asymptomatic individuals or during the incubation period."
Meanwhile, the WHO has stopped short of declaring the outbreak an international "public health emergency". To do so would be a rare declaration used only for the worst outbreaks triggering more concerted global action.
But WHO has admitted that its risk assessment for the deadly virus has been incorrect, acknowledging the global risk was "high" rather than "moderate".
The virus has caused global concern because of its broad similarities to the Severe Acute Respiratory Syndrome (SARS), which appeared in 2002/2003 and killed hundreds across mainland China and Hong Kong. That virus was also linked to origins in wild animals, in the case of SARS, from cave bats via Civet cats. Read some comparisons HERE.
The new coronavirus is believed to have contaminated humans from animals in a Wuhan fresh meat market. Since then it has been identified as spreading human-to-human. At this stage the precise mode of transmission is unconfirmed.
In another comparison to SARS and the other deadly coronavirus MERS (Middle-East Respiratory Syndrome), the WHO suggests that the new virus is probably spread through droplets – people sneezing or coughing – or through direct contact with infected people or objects they touched.
The WHO has not recommended any international travel or trade restrictions at this stage, but is now call ing for "high levels of vigilance", including encouraging airport exit and entry screening for airline passengers.
The WHO has standard guidelines published to limit possibility of transmitting this virus…
Frequently clean hands by using alcohol-based hand rub or soap and water
When coughing and sneezing cover mouth and nose with flexed elbow or tissue – throw tissue away immediately and wash hands
Avoid close contact with anyone who has fever and cough
If you have fever, cough and difficulty breathing seek medical care early and share previous travel history with your health care provider
When visiting live markets in areas currently experiencing cases of novel coronavirus, avoid direct unprotected contact with live animals and surfaces in contact with animals
The consumption of raw or undercooked animal products should be avoided. Raw meat, milk or animal organs should be handled with care, to avoid cross-contamination with uncooked foods, as per good food safety practices.
Keep in contact with The Thaiger by following our
Facebook page
.


Find more SE Asian News courtesy of The Thaiger.

Broke? Find employment in Southeast Asia with JobCute Thailand and SmartJob Indonesia. Rich? Invest in real estate across Asia with FazWaz Property Group or get out on a yacht anywhere with Boatcrowd. Even book medical procedures worldwide with MyMediTravel, all powered by DB Ventures.

OPINION: Doomsday, the Black Swan and no fear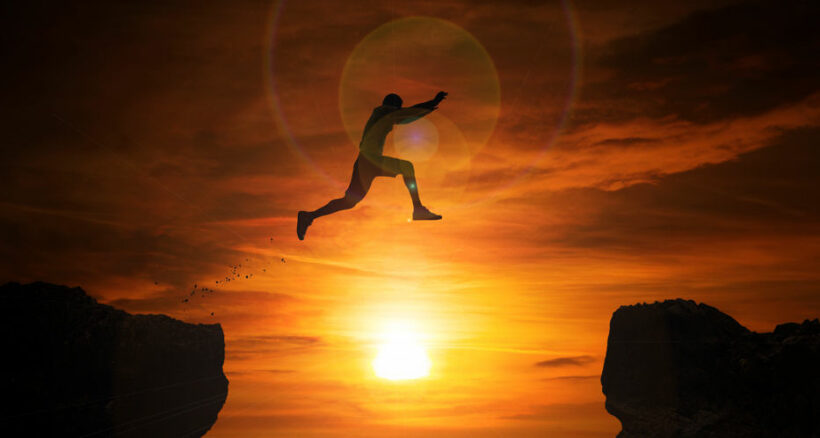 by Bill Barnett of c9hotelworks.com
"I'm mad as hell, and I'm not going to take it anymore" is how I am feeling on a Saturday afternoon. My senses are bruised and battered after a weeklong barrage of panic, blurring sensational bad news headlines and a mounting sense of fear amongst my fellow humans.
What is clear in the grand scheme of things or shall we say the big picture is that 2020 is shaping up to be the year of living dangerously. But taking a moment alone, pulling up the Blue Oyster classic on Spotify "Don't Fear the Reaper" as a background sound track, I suddenly realise that despite all the chaos in the world, I am not afraid of the corona virus.
I am not a fearless person. When I was little I was afraid of the dark. To this day I am terrified of snakes and whenever flying in monsoon weather, I suddenly find myself a religious convert quietly saying a little prayer as I clutch the armrests like a gorilla hyped up on amphetamines.
My fearless streak these days has come to terms that life is dangerous, the virus is beyond my control and every day presents a new chance to live my life as I choose. Taking all that in in a deep breath, here is how I am choosing to take on tomorrow and beyong in our newfound coronavirus world..
I will continue to take to the sky and fly across Asia and the world
I will eat in restaurants, drink in bars and walk in public places
I will stay as often as I can in hotels and support the industry I love
I will continue to plan, attend and arrange events, knowing there is a future
I will continue to believe that this too, as in all crisis will pass
and most importantly…
I will NOT hide at home, dwell on negatives or let fear overcome my life
The only truth I know if that the big sleep will come sooner or later. Time is all we have in this too short a lifespan and I'm not going to waste precious moments sitting on the bench instead of embracing the unknown.
As for the entire mask thing. I am not Batman or Zorro. Everything I read based on science says it won't prevent the deadly virus. That said, I have enough problems breathing though the damn things anyway so my own personal choice is to skip the mask. I choose science.
We all have our own choices to make and I don't expect everyone to see it my way. But that said, expect me to go out tomorrow and explore the great big world outside and not hide in fear from the unknown. No fear baby, that's my new mantra for the day.
Keep in contact with The Thaiger by following our
Facebook page
.
Coronavirus UPDATE: China cases ease, 42 cases now in Thailand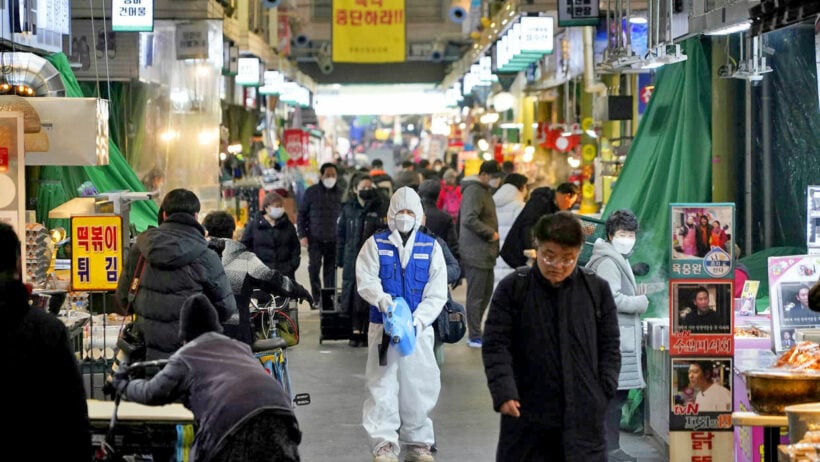 The total confirmed cases of coronavirus (Covid-19) is now 85,217, with 2,924 people having succumbed to the disease. 39,554 people have fully recovered, approaching 50% of total cases. In Thailand there are now 42 confirmed cases with 28 people listed as "recovered". The latest Thai victim is a 21 year old salesman whose job is said to have exposed him to foreign tourists.
Regions around central South Korea remain a hotzone with 2,931 cases now reported, resulting in 16 deaths. The country has recorded its largest rise in coronavirus infections in a single day, with 594 new cases confirmed in the past 24 hours. The increase brings the total number of infections in South Korea to 2,931, according to the Korea Centres for Disease Control and Prevention. South Korea has the highest number of confirmed cases outside China where the outbreak started.
The other emerging new hotzone is around northern Italy with 889 identified cases and 21 deaths. 20 European countries have now reported cases, including some of the smaller eastern European states.
Thailand's Disease Control Department is trying to locate all of the passengers who travelled on flight XJ621, from Japan's Sapporo to Bangkok, on February 20, because 2 of their fellow passengers are now confirmed infected with the virus.
"It is important that the passengers make contact as soon as possible, so they can be advised of important actions they need to take."
According to the department, passengers on Thai Air Asia's flight XJ621 from Sapporo who were seated in rows 37, 38, 39, 40 and 41, and who have not yet sought medical advice from a suitably qualified doctor, need to call 096 750 7657 and isolate themselves to avoid contact with other people, including family members, for 14 days.
"Those who do not yet have any flu-like symptoms need not see a doctor, but should remain in isolation."
In China there has been a major drop in the number of new cases reported this week, particularly outside of Hubei, the central Chinese province where the outbreak began (in the city of Wuhan). This is leading some areas to lower travel restrictions and begin the slow process of getting back to work. Liaoning, a province in northeastern China that borders North Korea, was the first to downgrade the coronavirus emergency response level from the highest level, Level 1, to Level 3 last Saturday. This has been followed by Shanxi, Guangdong, Yunnan, Gansu and Guizhou, accounting for some 305 million people.
The World Health Organisation has now increased its coronavirus risk assessment to "very high" as the cases outside China continue to increase. The growth rate within China's borders has slowed. But WHO officials say the virus can still be contained if the chain of transmission can be broken.
Dr. Mike Ryan, executive director of WHO's health emergencies program, says the new "very high" designation was not meant to alarm or scare people.
"We are on the highest level of alert or highest level of risk assessment in terms of spread and in terms of impact. This is a reality check for every government on the planet: Wake up. Get ready. This virus may be on its way and you need to be ready. You have a duty to your citizens, you have a duty to the world to be ready."
Dr. Tedros Adhanom Ghebreyesus, the WHO Director General, said yesterday that most cases can still be traced to known contacts or clusters of cases.

GRAPHIC: Infection and death rates have slowly dropped over the past week
The world's biggest travel trade fair, the annual ITB in Berlin, Germany has been cancelled. Read the full story about that HERE.
Meanwhile the fallout on the world's financial markets continues. US stocks tumbled further yesterday, deepening a week-long global rout.
The Dow Jones industrial average plunged 900 points shortly after the opening bell. It plummeted nearly 1,200 points on Thursday – its biggest one-day point drop ever. The Standard & Poor's 500 slid another 2.5%. The Nasdaq Composite dropped 1.7%.
The blue-chip stock average is now well into "correction" territory, a decline of over 10% from a recent high. The Dow and S&P 500 were down more than 10.5% so far this week, heading for their worst weekly performance since the financial crisis in 2008.
A British citizen is the first UK man to die from coronavirus after being infected on the Diamond Princess cruise ship moored in Yokohama Bay, Japan. He is the sixth passenger to die from the virus. Another person has tested positive for the virus in England. This person was infected on his home soil. The total number of coronavirus cases in the UK now stands at 20.
South Korean supergroup BTS, Green Day and the US National Symphony Orchestra are cancelling their upcoming concert dates in Asia amid coronavirus concerns.
"We regret to announce that the BTS Map of the Soul tour … has been cancelled."The statement issued from Big Hit Entertainment who manage BTS.
Green Day, which was scheduled to perform in Thailand, South Korea, the Philippines, Hong Kong, Japan and Taiwan starting in March as part of its Hella Mega Tour, followed suit. On Friday, the group announced it's cancelling tour dates in Asia.
The National Symphony Orchestra, meanwhile, cancelled the five remaining performances in Japan, citing a recommendation from Japanese PM Shinzo Abe that major cultural events be cancelled for the next two weeks.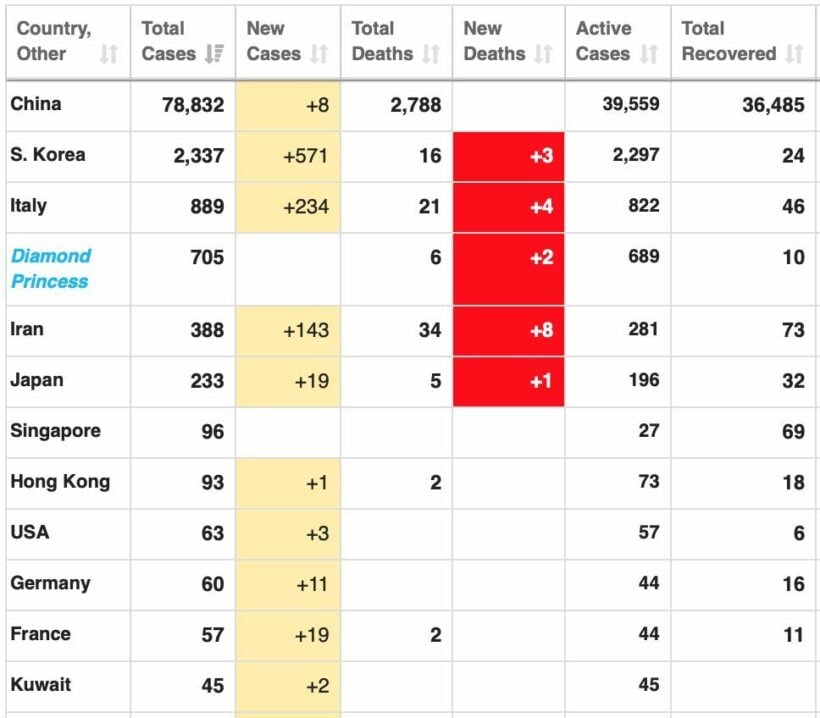 Keep in contact with The Thaiger by following our
Facebook page
.
New confirmed patient brings total to 42. Health ministry announce tough new measures.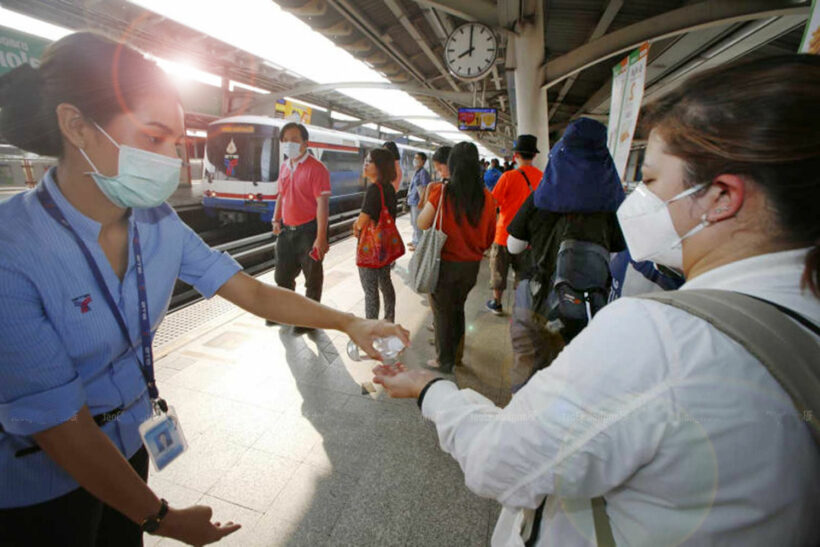 The Thai Public Health Ministry has confirmed a new infection in the country, bringing the national total to 42. 28 patients have already recovered with no deaths recorded in Thailand from the virus.
At the same time the health ministry has now designated Coronavirus Covid-19 as a dangerous communicable disease, a designation which takes effect tomorrow. The announcement gives authorities sweeping powers to contain the spread of the virus in Thailand. The national committee on communicable diseases says they've agreed to list Covid-19 as a "dangerous communicable disease" in order to give health authorities opportunities to respond more quickly to any outbreaks or containments.
The announcement empowers officials to order people suspected of being infected with Covid-19 to undergo treatment and put them in quarantine, and to close venues affected by the coronavirus, among other measures.
The "dangerous communicable disease" announcement, signed by Public Health Minister Anutin Charnvirakul was published in the Royal Gazette today.
The latest victim in Thailand is a 21 year old salesman whose job is said to have exposed him to foreign tourists.
Amongst the other announcements the Ministry plans to hand out free face masks from Monday, with 100,000 pieces a day, or a maximum of three per person. They will be distributed at the ministry's offices in Nonthaburi, on the west side of the Chao Phraya.
Face masks and hand-sanitising gel have also been categorised as price-controlled goods after demand skyrocketed in recent weeks. There has been many reports of price-gouging and the government have taken measures to arrest and prosecute offenders. Found guilty of overcharging, price-gougers could face a fine of up to 140,000 baht and/or a jail term of up to seven years.
HERE'S today's world coronavirus update with all the latest stats and stories.
SOURCE: Bangkok Post
Keep in contact with The Thaiger by following our
Facebook page
.