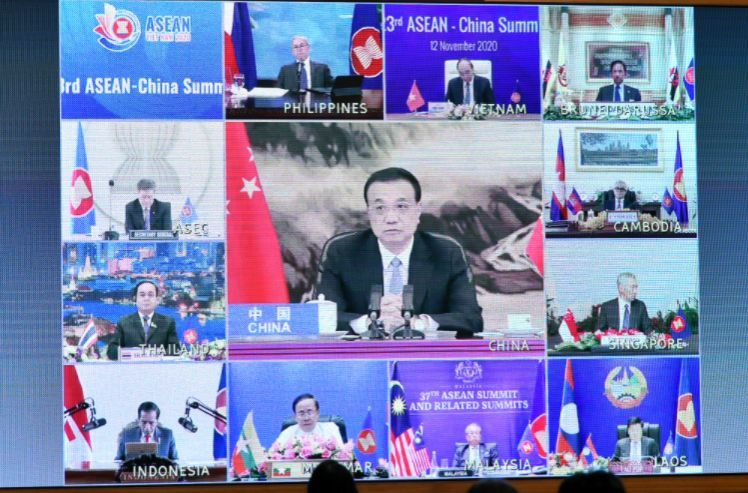 Today, 15 countries are set to sign a wide-reaching Asian trade deal to help them recover from the Covid pandemic. Such countries as China, South Korea, New Zealand, Australia, and Japan are part of the pact which also includes 10 south east Asian economies – the 10 countries of ASEAN.
The deal is seen as a Chinese-led alternative to the US trade initiative, which is now defunct. Alexander Capri, a trade expert at the National University of Singapore Business School, says the deal complements China's overall envision of its influence and infrastructure spreading worldwide.
"The RCEP 'solidifies China's broader regional geopolitical ambitions around the Belt and Road initiative.'"
The new trading bloc will be the largest such organisation in the world.
Deborah Elms, executive director of the Asian Trade Centre, says the RCEP can help deliver economic growth in the region as Covid has further reminded such nations of why trade matters.
Such a deal can help shrink costs and allow companies toexport products anywhere within the bloc without meeting country-specific requirements. Environmental protections and labour rights have been left out of the deal as it centres mainly around intellectual property at this stage.
India, however, will be noticeably absent from the deal as it pulled out last year over concerns about cheap Chinese goods entering the country. Despite its absence, the deal is the largest of its kind in terms of GDP with members accounting for about 30% of global GDP.
A top economic adviser says the US could respond to the deal by joining the Comprehensive and Progressive Agreement for Trans-Pacific Partnership, but concerns regarding this are minimal as previously the US had a negative response to the deal with fears over job losses topping its list.
SOURCE: Bangkok Post