Phuket has the highest coronavirus infection rate in Thailand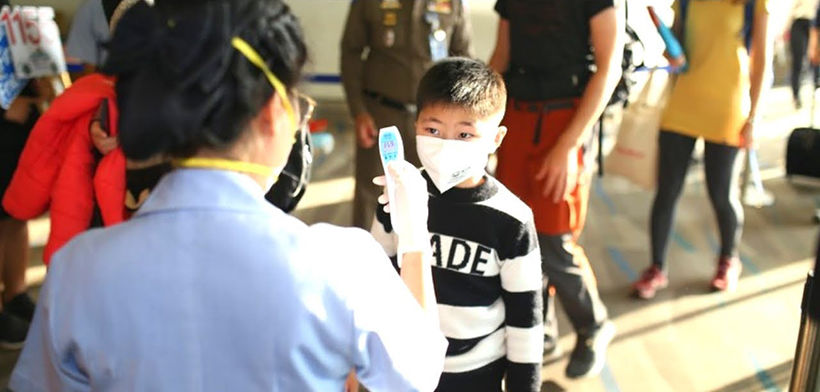 With 9 new Covid-19 infections confirmed today in Phuket bringing the total to 170, the southern island province now has the highest rate of infection in Thailand. At 38.95 per 100,000 people, Phuket health officials say the province has surpassed even Bangkok for the highest rate of infection, per capita, in the Kingdom.
But, to put it in perspective, out of the island's 450,000 or so residents, 170 cases, whilst a huge concern, is still a small proportion of the island's population with most of the cases being confined to the Bangla Road area in Patong and around the Bang Tao area.
The island has also probably had one of the highest levels of testing in the country.
Of today's 9 cases, all are Thai nationals. The details of the new cases are:
56 year old food vendor in Patong

60 year old female local food vendor

37 year old female hotel waitress

29 year old female waitress in Patong

45 year old female

hotel receptionist

21 year old female a clerk at a tour agency

30 year old surgical nurse who

fell ill last week

3 year old boy whose parent was infected

60 year old man who sold food at a local mosque
The Phuket provincial panel said 2,059 people have been tested on the island for the virus, with 1,898 testing negative, and 42 are currently awaiting lab results. The rest being treated in local hospitals.
SOURCE: Bangkok Post
Keep in contact with The Thaiger by following our
Facebook page
.
โควิด-19: ผ้าแบบไหนเหมาะทำหน้ากากอนามัยผ้า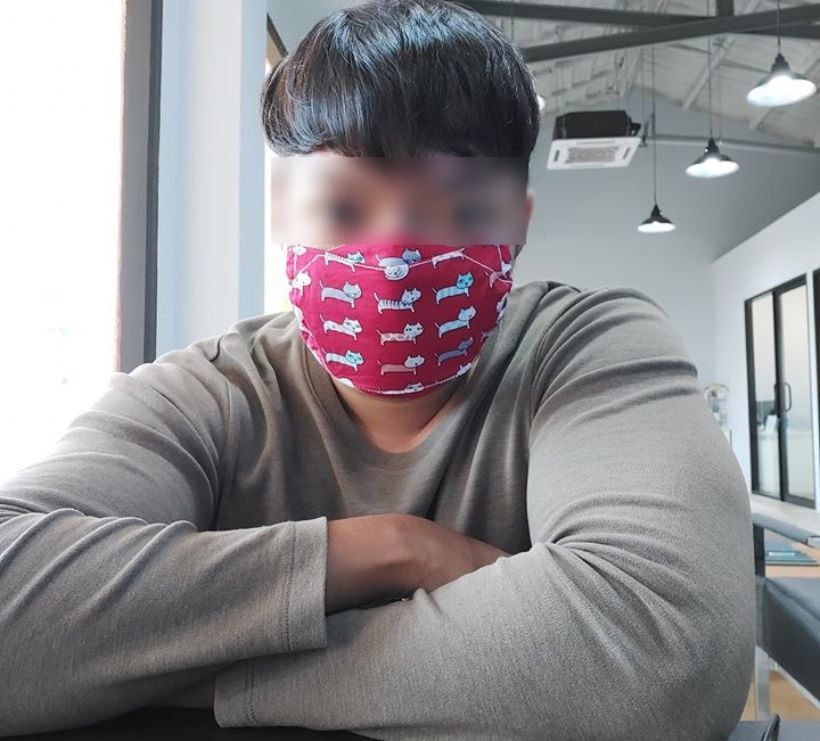 โควิด-19: ผ้าแบบไหนเหมาะทำหน้ากากอนามัยผ้า
หน้ากากอนามัย โควิด-19 : เว็บรัฐบาลไทยได้เผยแพร่เรื่อง ลักษณะผ้าและหน้ากากอนามัยที่ทำจากผ้า ตามประกาศของกระทรวงอุตสาหกรรม มีอะไรบ้างนะ
คุณลักษณะผ้า
1.ขอบข่าย
กำหนดคุณาพผ้าสำหรับหน้ากากผ้าที่ตัดเย็บจากผ้าทอหรือผ้าถักซึ่งทำจากเส้นใยธรรมชาติ เส้นใยประดิษฐ์ หรือเส้นใยผสม และหน้าไม่ครอบคลุมผ้าที่ผลิตจากผ้าไม่ทอไม่ถํก (nonwoven)
2.วัสดุ
2.1 ผ้าทอหรือผ้าถักซึ่งทำจากเส้นใยธรรมชาติ เส้นใยประดิษฐ์ หรือเส้ใยผสม
2.2 ลักษณะทั่วไป ต้องสะอาด ไม่มีกลิ่นที่ไม่พึงประสงค์ และไม่มีลายพิมพ์ อ่อนนุ่ม ต่อผิวสัมผัสและไม่เกิดการระคายเคือง และเนื้อผ้า ต้องปราศจากข้อบกพร่องที่มีผลต่อการใช้งาน เช่นผ้าแยก ผ้าขาด ผ้าเป็นรู
2.3 น้ำหนักต่อหน่วยพื้นที่ ต้องไม่น้อยกว่า 80 กรัม ต่อตารางเมตร และไม่เกิน 220 กรัมต่อตารางเมตร
3.คุณลักษณะด้านความปลอดภัย
3.1 สีเอโช (azo dye) ที่ให้แอโรแมติกแอมีน (aromatic amine) *ต้องไม่เกิน 30 มิลลิกรัมต่อกิโลกรัม (ยกเว้นผ้าขาวและผ้าไม่ย้อมสี) *หมายถึง แอโรแมติกแอมีน 24 ชนิด (ทดสอบตาม EN ISO 14362)
3.2 ปริมาณ ฟอร์แมลดีไฮด์ ต้องน้อยกว่า 75 มิลลิกรัมต่อกิโลกรัม (ทดสอบตาม มอก. 121 เล่ม 33)
4. ความคงทนของสี
(ยกเว้นผ้าขาว และผ้าไม่ย้อมสี)
-ความคงทนของสีต่อการซัก (mดสอบตามมอก. 1121 เล่ม 3 วิธี (A)1) (เกรย์สเกล ระดับ)
-การเปลี่ยนสี ไม่น้อยกว่า 3
-การตกติดสี ไม่น้อยกว่า 3
อ่านข่าวที่เกี่ยวข้องกับไวรัสโควิด

Keep in contact with The Thaiger by following our
Facebook page
.
Consumer groups warn of risks in buying a new Chevrolet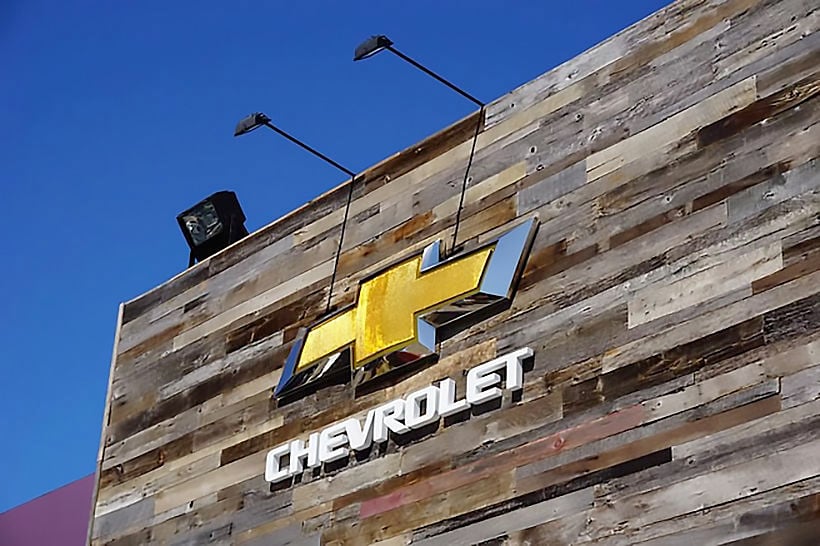 General Motors' decision to pull production of its Chevrolet line out of Thailand has prompted consumer advocacy groups to remind prospective buyers of risks. The Foundation for Consumers and the Office of the Independent Committee for Consumer Protection said yesterday that buyers "should be wary of uncertainty as General Motors will pull its operation out of the country" by the end of this year.
"Consumers risk being stranded with no after-sales services such as maintenance, spare parts supply and the quality guarantee of the product. They could face problems since the operator has announced the decision to end the production, distribution and all businesses in the country."
The warning followed GM Thailand's campaign that gives discounts of nearly 50% as the carmaker tries to clear 5,000 vehicles in its stock before the closure.
The two consumer groups called on GM Thailand to continue after-sales service for at least four years to show its responsibility for the products sold to consumers. GM has said the three year or 100,000-kilometre warranty will still apply on all models. GM Thailand posted a message on Facebook indicating its service centres will continue operating, but did not specify which dealers will continue offering service.
In addition to consumers, owners and used-car dealers who have the brand in stock are worried about their future. One Chevrolet pickup truck owner said he's begun worrying about the availability of spare parts and maintenance. "I think I will have to pay more for them," he said, though he added he would not sell his vehicle due to its quality.
A mechanic in the central Chai Nat province says Chevy owners should not overreact, as independent factories will produce spare partsafter GM's departure.
"It's the nature of the spare parts industry. Where there's demand, factories will produce parts to supply the market."
Used-car dealers are also fretting about their stock, fearing banks will unlikely lend to buyers when the manufacturer ceases operations.
Boonthanom Phisoot, the president of the used-car dealers' association in Chiang Mai, urged the government to help Chevrolet owners to boost confidence for buyers, saying secondhand car dealers could fall into debt if they have stocked Chevrolets. One dealer said he planned to sell Chevrolets at cost or offer credit to buyers.
SOURCE: Bangok Post
Keep in contact with The Thaiger by following our
Facebook page
.
Teen kills friend with homemade gun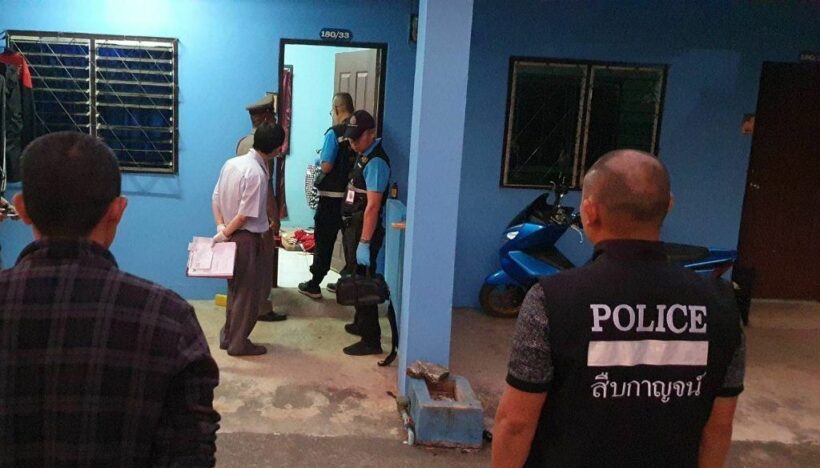 A 17 year old boy is dead after he was accidentally shot by a friend with a homemade hand gun in the western province of Kanchanaburi. His teenage friend was showing off the gun to a group of friends early Wednesday morning.
Police say the shooting was reported about 4:20am and occurred in a rented room in Kanchanaburi. Police and a doctor rushed to the scene and found 17 year old Tarin Pinroj dead on the floor in a pool of blood. He had been shot in the left cheek and the bullet went straight through his head.
18 year old Nathapas Kumkrong told police he was playing video games in the room with Tarin when they were joined by four other boys, who arrived on two motorcycles, according to Thai media.
One of the newcomers brought out a homemade gun and was showing it off. The gun went off and the round hit Tarin in the face. The four other boys fled on their motorcycles
Police Chief say the parents of the boy with the gun were asked bring their son to the police station. The 17 year old, whose name was not given, surrendered to police at 6:45am. He admitted to firing the fatal shot and said it was an accident. He says he threw the gun into the water under a bridge near a local temple.
This is the second fatal incident in a week involving a makeshift gun.
SOURCE: Chiang Rai Times
Keep in contact with The Thaiger by following our
Facebook page
.