Feeding Asia's elephants in a Covid-19 era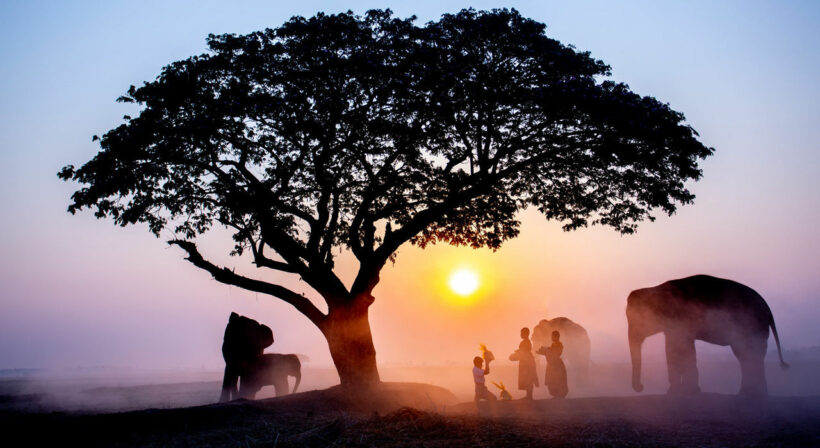 Elephants are the biggest victims of the Covid-19 pandemic, literally. There is a danger that many elephants may starve to death with no tourists visiting camps and sanctuaries across South East Asia. The warning from the World Elephant Foundation.
The foundation has launched the 'Save the Asian Elephant' campaign to raise awareness and funds to help protect the large mammals at this time of travel restrictions and community lockdowns. Elephant shelters and parks throughout Thailand, Myanmar, Laos and Cambodia, which normally rely on tourists for revenue, face many challenges to survive in 2020, according to WEF director Nudplee Hamundee.
"The Covid-19 pandemic isn't just causing great suffering for us humans, it is a huge problem for the thousands of elephants and their carers, as money is running out to feed these gentle animals."
"South-East Asia is heavily dependent on tourism, so when visitor numbers starting dropping in mid-January, it caused financial distress for the elephant owners and herders. Each elephant can consume between 200 to 400 kilograms of food a day, mainly grass, bamboo or cultivated crops. A conservative estimate of the cost of feeding an elephant is US$14-20 a day. The outlook is grim."
He says it isn't just the sudden loss of income which has affected the care of elephants, as elephant camps relied on volunteers to help take care of the elephants, using funds raised to further animal welfare, combat smuggling and encourage conservation and habitat restoration.
One of the hardest-hit places is the traditional elephant hotspot in northeast Thailand's Surin, bordering Cambodia.
"The situation is made worse by it being the dry season and very little jungle remaining, so there isn't much fresh plant material or vegetation for animals to eat. Instead, the carers have to buy food from the farmers, but they are running out of funds, so won't be able to feed the elephants anymore."
"WEF is working in co-operation with Supatra Sonsong to help 15 elephants, including three babies, providing them with a good diet and enabling an elephant vet to care for their medical needs. Compassionate friends around the globe can help sponsor an individual elephant. Unfortunately, in the months to come, we believe there will be another 300 elephants in the region who need our help to survive this year."
Centuries ago the Kui tribe in the Thai province of Surin domesticated elephants to help on the fields, and since then, they breed elephants for the rest of the country. They are also sold to nature parks where elephants interact with tourists. In Surin, as well as Cambodia and Laos, the Kui or Kuy hill tribe are the ethnic group who have worked as mahouts and handlers with elephants for centuries.
"A long time ago the Kui domesticated elephants to help in the fields, and since then, they have bred elephants, selling some to nature parks and sanctuaries where tourists may interact with them."
WEF estimates that there are about a thousand captive elephants in Thailand, many face starvation since the country's tourism industry has been brought to a standstill.
"If nothing is done, many of these elephants may starve to death or be sold for illegal logging or hard labour. Pregnant females may be smuggled and we worry about their fate. There is no government support to help these elephants, that is why we are reaching out to friends of elephants around the world, to help save the Asian elephant during these difficult times."
He says while tourists can postpone their travel to South East Asia, the elephants need to eat. Asian elephants, which have smaller, rounded ears compared to African cousins, can weigh up to 5 tons and live up to 60 years. The largest land mammal in Asia, the Asian elephant is a highly social animal, with 20,000 remaining in the wild, though several thousand are in captivity in zoos, parks, shows and for rides. Over the last century, elephant numbers have dropped by 50%, and are classified as 'endangered'.
Mr Hamundee says elephants are one of the smartest creatures on the earth, with intelligence comparable with dolphins and great apes, and behaviours indicating they have compassion, grief, altruism, and self-awareness. He says reports from the field suggest that many elephants are showing signs of stress and depression.
The World Elephant Foundation has established a registry, encouraging rescue organisations and sanctuaries to notify the WEF of their numbers and needs so a better coordinated approach can be undertaken throughout the Greater Mekong region.
He says during lockdowns around the world, some people over-eat and worry about putting on weight, but for the elephants of South East Asia, many have lost their meal ticket.
He is optimistic that concerned tourists who have visited South East Asia, as well as those planning to visit after the Covid-19 pandemic is over, will show solidarity not just with fellow humans, but with other mammals sharing the earth. "Our vision is for a world where animals live free from suffering. But it is only by working together we can change the world for animals."
Mr Hamundee says anyone who owns or cares for an elephant should get in touch with WEF. Elephant owners can register each elephant with an individual page for donations. Current countries that can register () are Thailand, Cambodia, Myanmar, and Laos.
EMAIL: info@worldelephantfoundation.com
PHONE: +66869777027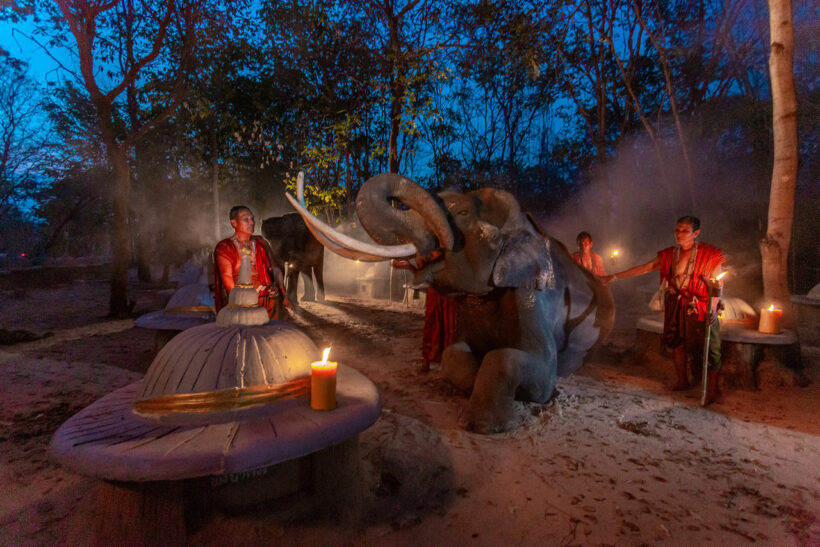 Keep in contact with The Thaiger by following our Facebook page.
Never miss out on future posts by following The Thaiger.


Find more SE Asian News courtesy of The Thaiger.

Broke? Find employment in Southeast Asia with JobCute Thailand. Rich? Invest in real estate across Asia with FazWaz Property Group. Even book medical procedures worldwide with MyMediTravel, all powered by DB Ventures.

Tokyo Olympics may cost almost US$2 billion more due to Covid delay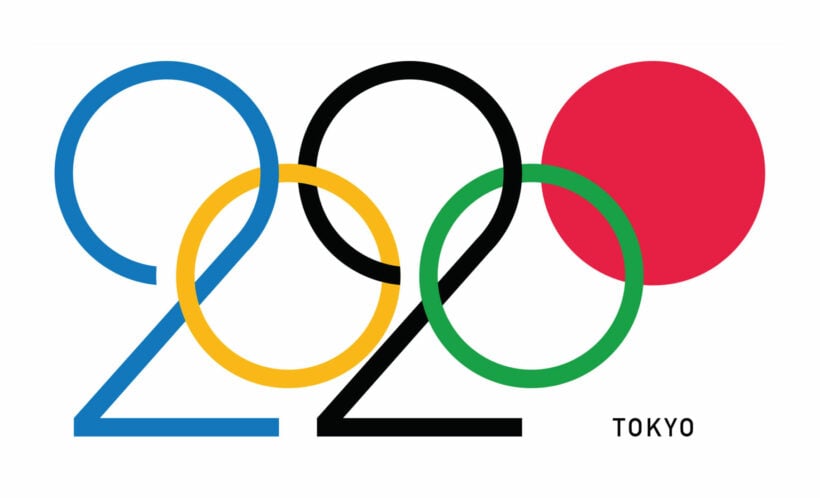 The Tokyo Olympics may cost almost US$2 billion more than its original budget of US$13 billion, after it has been delayed due to the coronavirus pandemic. Olympic organisers say they will decide on the increased budget for the Games after communicating with Japan's government and Tokyo. The Games were postponed by 1 year after Covid-19 spread worldwide, with its opening date set to July 23, 2021. Of all the events postposed because of Covid-19, the Olympics was the biggest and most complex to postpone.
Such a delay has yielded new costs, from retaining the organising staff, rebooking venues and transportation. Not to mention, the question of if the event can actually proceed safely. But Olympic officials are reaffirming that the Games can, indeed, be held following safety measures.
Such covid safety measures are reportedly another reason why the price of the event has increased, although the new estimated cost doesn't include such measures. Officials say they are expecting the additional costs to be paid for by the Japanese government. Organisers and officials are reportedly considering a long list of possible virus countermeasures that they hope will make the Games possible, even if a vaccine is not yet available.
A dialed-down, lower-cost Olympics plan was announced in September, with banners, mascots, meals, and athlete welcome ceremonies being scrapped along with fewer free tickets to be offered. A senior official has said that Tokyo Olympics test events will resume in March with a decision on fan attendance to be made in the spring season.
Thomas Bach, the International Olympic Committee Chief says he is very confident that the Games will have attending fans. However, fan enthusiasm has decreased inside of Japan, with summer polls indicating only 1 in 4 Japanese people wanting the Games to happen, with most wanting them to be postponed or even fully cancelled.
So far, Tokyo has reported just over 40,000 cases of Covid, with Japan reporting 145,000 cases since the pandemic began.
SOURCE: Bangkok Post
Keep in contact with The Thaiger by following our Facebook page.
Never miss out on future posts by following The Thaiger.
Singaporean woman gives birth to baby with Covid antibodies in system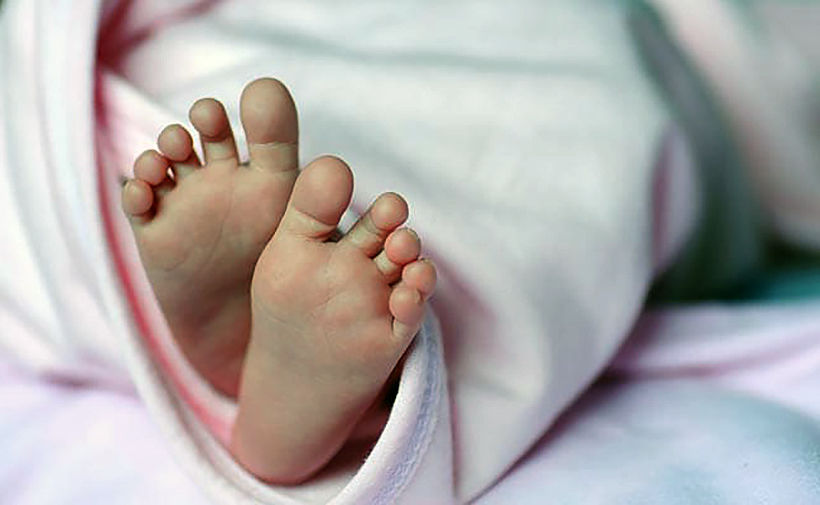 A Singaporean woman has given birth to a baby with Covid antibodies in its system, giving new clues into whether Covid can be transferred from mother to child. The woman, Celine Ng-Chan, was infected with the virus in March during her pregnancy, and gave birth this month to her Covid-free baby.
"My doctor suspects I have transferred my Covid-19 antibodies to him during my pregnancy."
The World Health Organisation says it is not yet known whether a pregnant woman with Covid-19 can pass the virus to her foetus or baby during pregnancy or delivery.
Ng-Chan became mildly sick from the virus, but was discharged from the National University Hospital after 2.5 weeks. So far, the World Health Organisation says it is not yet known whether a pregnant woman can pass the virus to her fetus or baby during pregnancy or delivery, but this new finding helps researchers with new information. The active virus has not been found in samples of fluid around the fetus in the womb or in breast milk as of now, with Chinese doctors reporting such detection of antibodies in babies born to women, who have been infected with the virus, has been shown to decline over time.
New York Presbyterian/Columia University Irving Medical Centre has also reported in October, in JAMA Pediatrics, that the transmission of the virus from mothers to babies is rare, further pointing towards the risks being minimal of the possible transmission from mother to baby either in the womb, during delivery, or in breastfeeding.
Meanwhile, a 29 year old female Thai returnee from Myanmar has tested positive for Covid in Chiang Mai, after visiting the hospital with flu-like symptoms. She was the only local case reported, out of 5 other positive tests, with officials saying she is believed to have contracted the virus in Myanmar.
The positive test on November 27, came after she was out and about, with authorities saying 326 people are suspected of coming in contact with the woman. The woman reportedly visited a mall to eat Japanese shabu, watched a movie, visited a karaoke bar, and used public transportation before her positive diagnosis.
SOURCE: NDTV.com
Keep in contact with The Thaiger by following our Facebook page.
Never miss out on future posts by following The Thaiger.
10 new cases of Covid today in Thailand, all in quarantine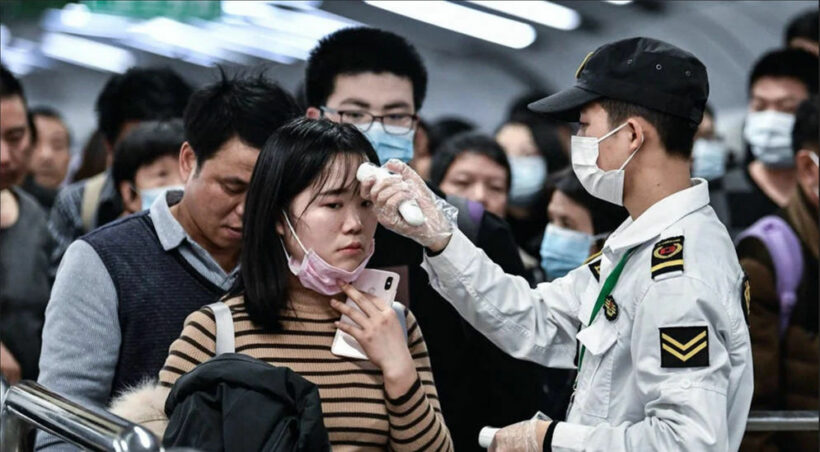 Thailand has 10 new cases of Covid-19 reported today by the Centre for Covid-19 Situation Administration (CCSA). The infections were from those arriving from 8 different countries, with all being in quarantine. The new cases bring the total to 3,902 with the death toll remaining at 60. Germany, Sweden, Switzerland, Czech Republic, Belgium, the Netherlands, US and India were the countries that the visitors have arrived from, with most having no symptoms upon entering Thailand.
A 55 year old from Germany who was a Dutch businessman tested positive in quarantine after arriving in Bangkok on November 6 without any symptoms.
A 30 year old Thai woman tested positive in quarantine with symptoms after arriving from Sweden on November 12 while a day later a 56 year old Swiss man tested positive after arriving from Switzerland with no symptoms. Another case was a 43 year old Thai masseuse who arrived from the Czech Republic on November 14. That person was also on the same flight as another previously confirmed case.
An engineer from Belgium tested positive after arriving on the same day as the Thai masseuse, and was on the same flight as another confirmed case. The Belgian displayed no symptoms. Again on the same day, a 15 year old Indian student tested positive after arriving in Bangkok. That student was also on a flight with a previously confirmed case.
2 Thai women, who also arrived on November 14 from the Netherlands tested positive. One was a 52 year old housewife with virus symptoms and the other was a 22 year old student with no symptoms. 2 more Thais returned from the US in which both tested positive on the same day as the others, with one displaying symptoms. The other, was a 61 year old retired official.
Globally, the amount of cases rose by 659,511 over the last 24 hours to 57.9 million. The death toll worldwide also rose to 1.37 million. The US remains as the country with the most cases, at 12.27 million, followed by India with just over 9 million. Thailand currently ranks 151st worldwide for the number of cases so far reported.
SOURCE: Bangkok Post
Keep in contact with The Thaiger by following our Facebook page.
Never miss out on future posts by following The Thaiger.