Yala clinic at centre of Covid-19 alert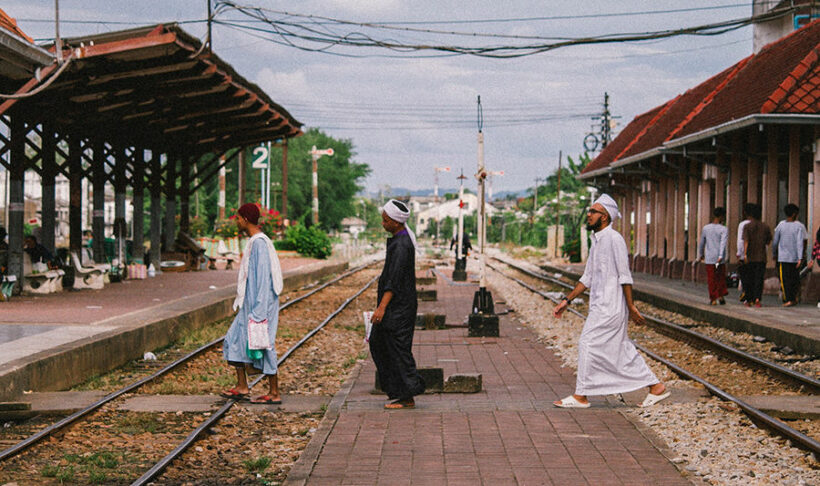 An orthopaedic clinic in the southern border province of Yala is at the centre of a Covid-19 alert after a patient failed to reveal he was infected with the virus. Health authorities are now scrambling to track down all those who visited the clinic on April 23, urging them to report immediately to their local health office for screening.
In a statement posted on social media, the clinic says its staff are now in self-quarantine for 14 days. One doctor says he had close contact with the infected patient but is so far not showing any signs of infection.
Thailand has seen a recent spike in infection numbers, primarily as a result of Thai citizens returning from overseas. Although the border between Thailand and Malaysia is officially closed, a number of checkpoints have remained open to allow Thai workers to return home. Authorities have also admitted to 'leakage' across the porous border, much of it a shallow river where people can just wade across, avoiding the officials checkpoints.
Thai PBS World reports that there is a daily limit of 200 people allowed to cross into Thailand as the country attempts to control the spread of the virus and avoid a bigger outbreak that would threaten the local healthcare system. Authorities are also attempting to prevent additional returnees from crossing into Thailand illegally .
All returnees admitted through the official checkpoints must undergo a mandatory 14 day quarantine period.
SOURCE: Thai PBS World
Keep in contact with The Thaiger by following our
Facebook page
.
Never miss out on future posts by
following The Thaiger
.
Dengue fever antibodies might contribute to Thailand's low Covid-19 count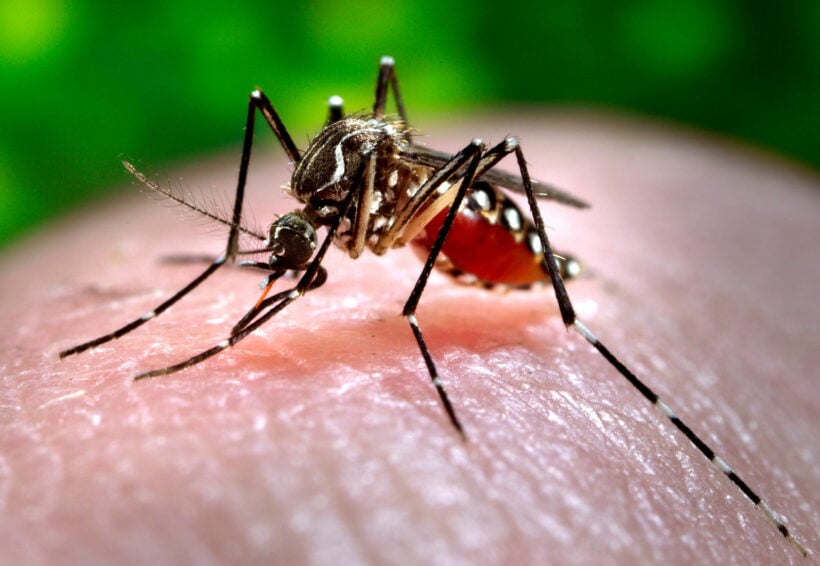 Antibodies from dengue fever might raise immunity against Covid-19, according to study done in Brazil. It suggests a correlation between the mosquito transmitted illness and the coronavirus, citing lower Covid-19 cases in areas with past dengue outbreaks, like south east Asia. Thai doctor Manoon Leechawengwongs says this might be why Thailand has significantly less Covid-19 cases than other countries around the world.
Since the start of the outbreak, many scientists have been confused by south east Asia's generally low infection rate and posited various theories about some local "immunity".
Thailand has more than 100,000 dengue patients every year, he says, adding that many locals take the BCG vaccine for tuberculosis to prevent dengue. There have been 3,545 Covid-19 cases in Thailand with 59 deaths and 3,369 recoveries.
Duke University professor Miguel Nicolelis led the study and recently spoke to Reuters reporters about his findings. He says the study first focused on the spread of Covid-19 in Brazil and they came across the correlation between dengue and the coronavirus by accident. The study says areas in Brazil with high numbers of dengue infections had a comparatively low number Covid-19 cases while areas with low numbers of dengue cases had a high number of Covid-19 cases.
"This striking finding raises the intriguing possibility of an immunological cross-reactivity between dengue's Flavivirus serotypes and SARS-CoV-2 … If proven correct, this hypothesis could mean that dengue infection or immunization with an efficacious and safe dengue vaccine could produce some level of immunological protection (against the coronavirus)."
Miguel adds past studies found that those with dengue antibodies can falsely test positive for Covid-19.
"This indicates that there is an immunological interaction between two viruses that nobody could have expected, because the two viruses are from completely different families."
The study was posted on MedRxiv, but has not yet been peer reviewed. Manoon warns that Thai people should still abide by coronavirus prevention measures to prevent a possible second wave.
Click HERE to read the study on how dengue fever may have influenced the spread of Covid-19 in Brazil.
SOURCES: Reuters | Nation Thailand|Worldometer
Catch up with the latest daily "Thailand News Today" here on The Thaiger.
Keep in contact with The Thaiger by following our
Facebook page
.
Never miss out on future posts by
following The Thaiger
.
22 new cases of Covid-19 detected in Thailand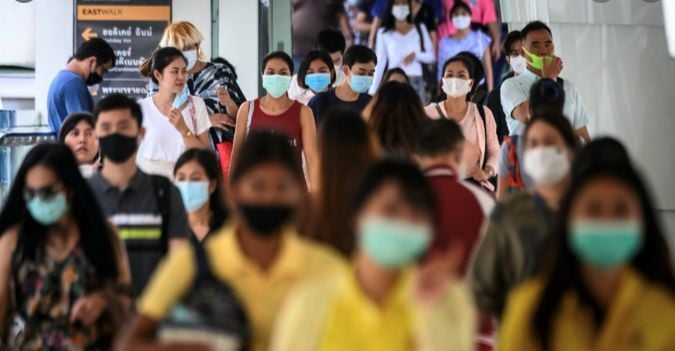 The Thai government's CCSA has reported another 22 new cases of Covid-19 this morning, raising the country's total of infections to 3,545. The vast majority of these have recovered – 3,369. The death toll is unchanged at 59 people.
The new cases have come from imported cases, returnees and visitors, and became apparent whilst they were in quarantine during routine tests. The people have arrived from South Sudan, 4 people from India, 1 from Pakistan and 1 from the Philippines.
22 cases is the largest number of daily cases announced in a 24 hour period since April 5 this year when Thailand was emerging from its first wave.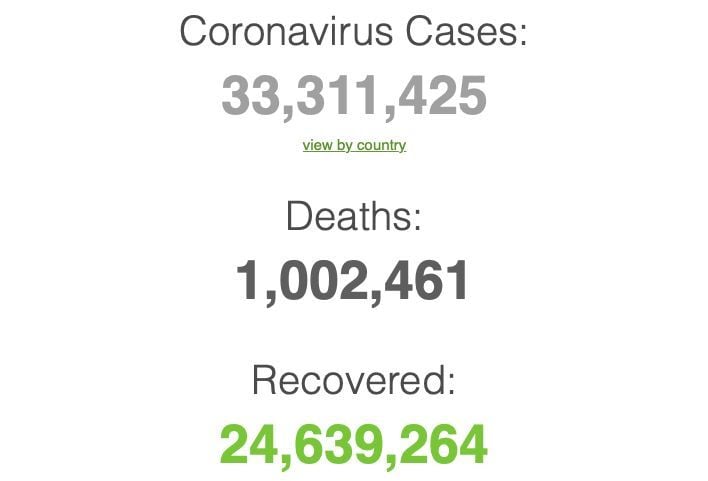 SOURCE: worldometers.info
Keep in contact with The Thaiger by following our
Facebook page
.
Never miss out on future posts by
following The Thaiger
.
Thai medic cautions against reducing quarantine period for foreign tourists
On one side there is a push to re-open Thailand's borders to re-start the beleaguered tourist industry. On the other hand Thai officials are try to keep Covid-19 contained and fear the re-opening of the borders. Even the suggestion to reduce the quarantine time from 14 to 7 days is not gaining support from health officials.
Now, a doctor from the Faculty of Medicine at Bangkok's Chulalongkorn University says reducing the quarantine period for foreign tourists would be inviting disaster. Dr. Thira Woratanarat made his statement after a suggestion from the Tourism and Sports Minister that quarantine could be halved if all goes well when Thailand re-opens its borders to a limited number of foreign tourists.
"In Thailand, if we decide to follow the proposal to reduce the quarantine time to 7 days, it would be an invitation to disaster."
Thira points to a growing number of cases in many parts of the world, with around 350,000 new cases a day reported worldwide. The number of total deaths from the virus has now reached the 1 million mark.
For its part, the government says Minister Pipat Ratchakitprakarn's proposal is not under consideration and that all foreign tourists will still be subject to mandatory 14 day quarantine. Officials say until the global pandemic situation improves, current restrictions remain in place.
A plan is underway to allow a limited number of foreign tourists to return to the Kingdom under a Special Tourist Visa scheme. The visa is due to be approved today when PM Prayut Chan-o-cha chairs a meeting of the government's Covid-19 task force.
SOURCE: Nation Thailand
Catch up with the latest daily "Thailand News Today" here on The Thaiger.
Keep in contact with The Thaiger by following our
Facebook page
.
Never miss out on future posts by
following The Thaiger
.