3 returnees to Thailand reported as "re-infected" with Covid-19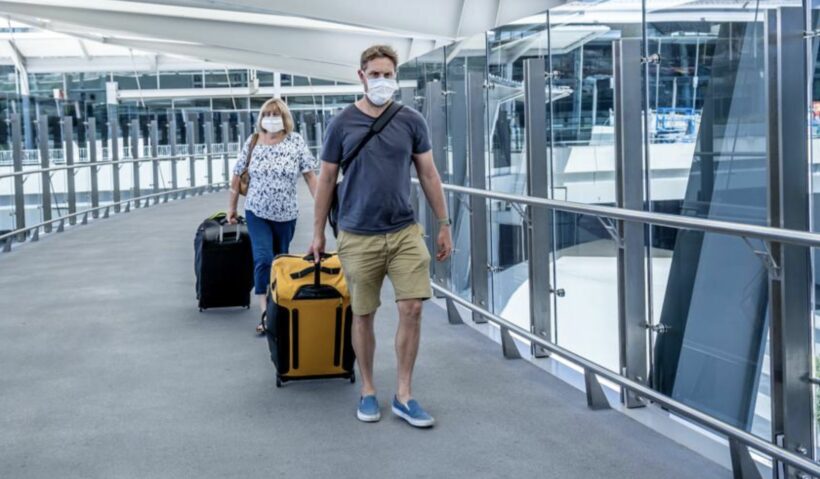 There has been 6 new cases of Covid-19 announced in Thailand today. But 3 of the men, all Thais, were previously infected but had been certified "virus-free" before their flights from Singapore on Friday. The Centre for Covid-19 Situation Administration today announced that the men, aged 43, 53 and 56, tested positive for Covid-19 after arriving in Thailand just 2 days ago.
A spokesperson says they had contracted the virus in Singapore, but since made a full recovery and were cleared as fit-to-fly and received certificates from the Royal Thai Embassy in Singapore as 'clear' – a requirement for all Thai and foreign citizens coming back to Thailand.
But when the 3 arrived they were tested again, as is the current practice for all arrivees, and tested positive for a second time.
Officials are assuming that either the final Singapore tests could have returned a false negative, or the tests when they arrived in Thailand have returned a false positive.
Another option is that the men contracted the disease in Singapore, recovered and caught it again – something that has been reported irregularly but appears to have happened before with other 'recovered' patients around the world. The fear is that a bout of the coronavirus is no security against re-infection and may render some of the current vaccine trials ineffective.
There were also 3 other imported cases to report day. 2 Thai nationals, a 46 year old maid and a woman aged 83, both discovered during routine quarantine tests 2 days ago after landing from the US last Monday.
The other case was a 46 year old French citizen, working as a teacher in Thailand, who arrived last Tuesday from the UK. He also tested positive on Friday during a routine test at his Bangkok quarantine.
SOURVE: Bangkok Post
Keep in contact with Thaiger by following our Facebook page.
Never miss out on future posts by following Thaiger.
Bangkok officials issue advice for Covid contacts required to self-isolate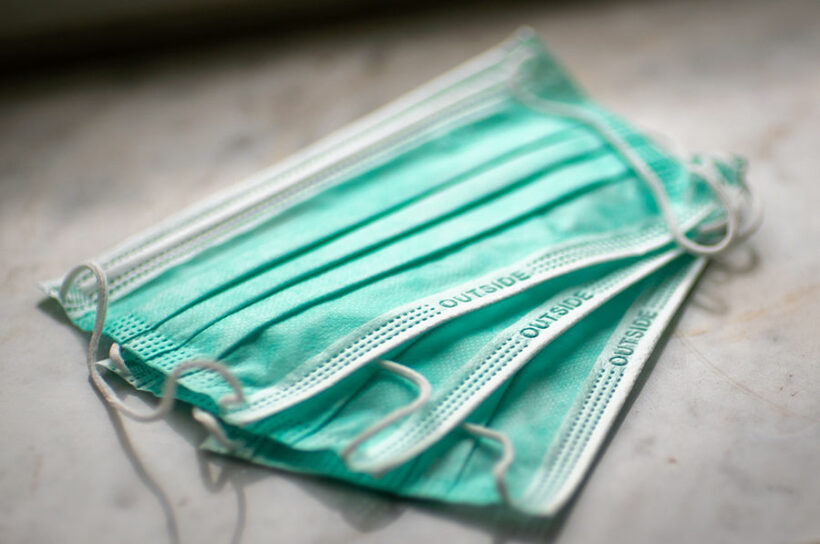 The governor of Bangkok says anyone who has had contact with a Covid-19 patient must self-isolate for 10 days, the incubation period for the virus. Nation Thailand reports that Governor Aswin Kwanmuang has issued advice for those self-isolating, saying they must adhere to the following 4 steps.
1. Sleep in a separate room to other residents
2. Do not eat with other people living in the house
3. Separate trash, as garbage used by a potentially infected person can be a source of transmission
4. Use a separate bathroom where possible. If not possible, the potentially infected person should be last to use the bathroom, washing sinks and the toilet seat after each use
The governor says people who live alone in a house or condo can use a food delivery service, but must wear a mask while in the presence of food delivery workers, as well as washing their hands regularly. Condominium residents must advise the building manager that they are self-isolating and avoid using common areas such as elevators.
Masks should be worn at all times indoors and all residents should observe social distancing while in common areas. Building managers are responsible for instructing residents to observe disease prevention measures and should also undertake regular disinfection of common areas and manage potentially infectious waste appropriately.
Nation Thailand lists the following numbers for those who need further medical advice.
Covid-19 situation at the Bangkok Health Office Hotline (02) 203 2393 or (02) 203 2396 or (02) 203 2883 and (02) 245 4964 (24 Hours)
BKK COVID-19 website hotline (02) 203 2393 and (02) 203 2396 (service hours 8am-10pm)
People with Covid-19 symptoms should contact the Erawan Centre, Bangkok 1646. People at risk of exposure to infectious cases can call the Emergency Operation Centre at 097 046 7549 and the Department of Disease Control at 1422.
Infected patients can get more advice on self-isolation at the Medical Department Hotline 1668, the National Institute of Emergency Medicine 1669 or the NHSO 1330 hotline, 24 hours a day.
SOURCE: Nation Thailand
Keep in contact with Thaiger by following our Facebook page.
Never miss out on future posts by following Thaiger.
Covid UPDATE: New cases rise to 1,543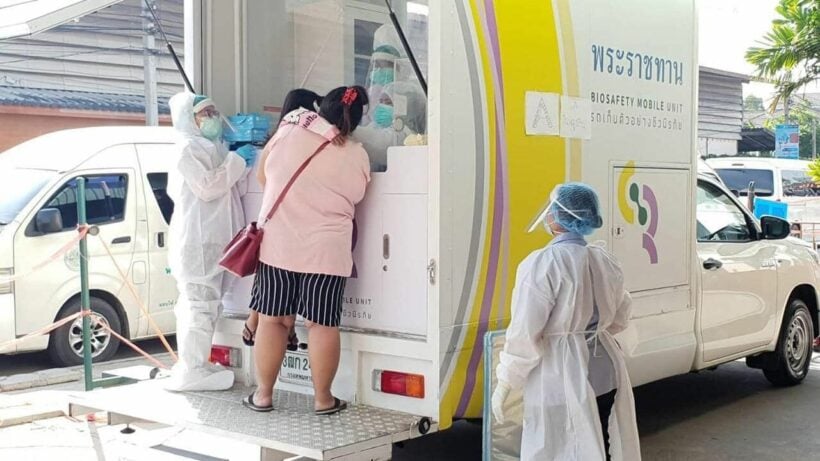 Thailand's Covid-19 infections are still on the rise, with the Kingdom reporting 1,543 new infections in the last 24 hours. Only 3 of those are imported with 1,540 being cases of community transmission. Thailand has now recorded 37,453 infections. 8,973 patients are receiving hospital treatment, 41 of whom have pneumonia.
More information to follow.

Keep in contact with Thaiger by following our Facebook page.
Never miss out on future posts by following Thaiger.
Officials confirm Koh Larn will remain open to domestic visitors for now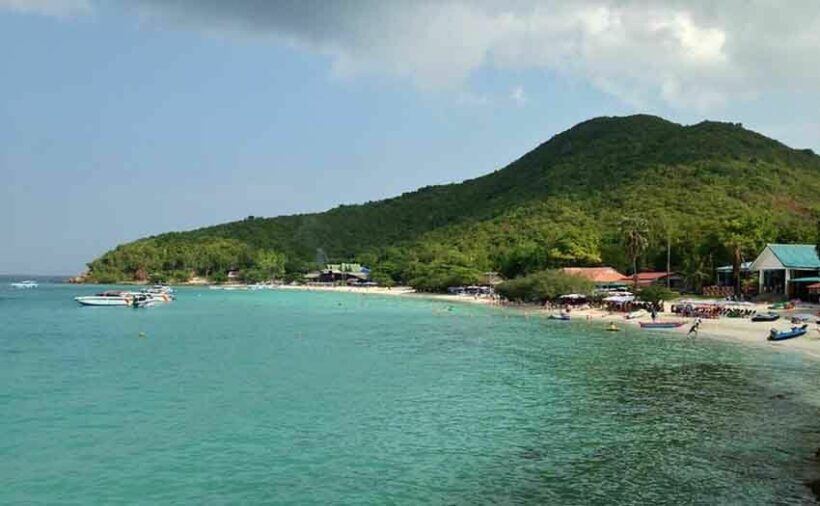 Officials in Pattaya and Koh Larn say there are currently no plans to close the island to visitors despite a man who worked briefly at a local restaurant testing positive for Covid-19. It's understood the worker was employed from April 3 to April 6, before quitting. During his short employment stint, he visited a number of nightlife venues in Pattaya during the course of one evening, before returning to the island. The name of the restaurant where he worked has not been released.
The man was later contacted by contact-tracers and subsequently tested positive for the virus. The Pattaya News reports that the restaurant on Koh Larn was closed for 3 days, with officials testing several people the man had come into contact with. It's understood all have tested negative but are self-isolating for 14 days.
No other infections have been recorded on the island, with officials confirming it can remain open to domestic tourists, with strict disease prevention measures in place, including mandatory use of the contact-tracing MorChana app. Officials have also urged people to comply with mask-wearing regulations, saying a small minority – mostly foreigners – are failing to do so.
There is currently no planned lockdown for the island, with high-risk venues such as bars and clubs already temporarily closed. Restaurants and hotels remain open to domestic tourists and outdoor activities such as boat tours and diving can still go ahead until such time as the Centre for Covid-19 Situation Administration deems otherwise. The province of Chon Buri currently does not have any restrictions in place for those entering or leaving.
SOURCE: The Pattaya News
Keep in contact with Thaiger by following our Facebook page.
Never miss out on future posts by following Thaiger.